Pages

Friday, November 29, 2013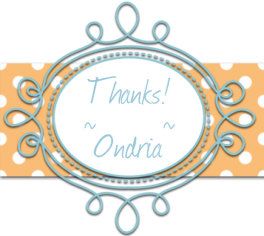 Posted by

Ondria Witt
at 8:30 AM
No comments:


Unless you happen to be a teacher, once you graduate from high school or college, you're sort of out of the school loop. I enjoy working with younger children during the week, on a volunteer basis, because it gives me a glimpse into what life is like for them, and I get to hear about the things that they experience at school. One of the things that amazed me was when I heard one of the little boys talking about his classroom having a tablet available for every student, and the teachers.
It's hard for me to even remember what types of technology were available when I was a little girl in school. We had chalkboards, and had to take turns cleaning them, and clapping the erasers. When I was a little older, we had dry erase boards, and today, classrooms are equipped with SMARTboards. Remember those tablets I mentioned? I remember for the entire class having to wait for an entire set of books to become available so we could read the book together as a class. Today, students can easily read a book as a class, or even read a text book on a device like an iPad or Kindle. I imagine they can store hundreds of books, and it surely cuts down on what they have to store or lug around!
Most everyone has a cell phone these days. I'm not exactly sure what the rules are about cell phones at school. I had my own cell phone my senior year of high school (whoa- that was a big deal), and could only use it in the parking lot, or in the school office. Having cell phones for students sure does make communication easier, though.
Remember not being able to do your homework, because you forgot to copy down the assignment from the board? No more excuses! Today, each class has an online portal, where the teacher posts the assignments, due dates, etc. And how about sets of encyclopedias? I remember being so irriated if someone had the letter book I needed from the encyclopedia set when a report was due. Today, all students have to do is hop online for a world of info at their fingertips!
Remember writing books reports or papers by hand? These days, everything has to be typed by the teacher's specifications, printed off, or even submitted online! Wordcounters have quickly become best pals for students! I still have boxes of old floppy disks and CD's that I used to store files and information on. Today, everything is stored on flash or thub drives... even movies! We can plug our flash drives right into our televisions nowadays!
I also remember having a small computer lab for the entire school when I was in elementary school. Each class got to go to the computer lab, maybe once every other week, and there was no internet capability. We worked on typing, and playing simple games like hangman! Today, classrooms have walls of computers, that fire up the internet with the click of a mouse!
Teachnology has certainly changed the way we teach, and the way our kids learn. I am afraid that by the time my son is in school, I won't be able to keep up with what he's learning about and may not be able to help him with his assignments! That's what having a fantastic tutor can be a bg help! I had one, myself, when I was in junior high, and it greatly improved my grades in math, the area where I needed the most assistance! If you're looking for a fabulous, stand out community of teachers and staff that
provides tutors in Maryland
, definitely look into Ashley Tutors! They're helping parents and kids succeed in school, and can definitely keep up with the changing pace of technology used in the classroom!
What types of technology do you recall using in school?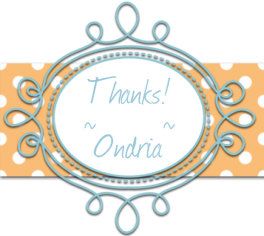 Posted by

Ondria Witt
at 7:32 AM
No comments:


Wednesday, November 27, 2013
I have such fond memories of Christmas traditions from my childhood. I remember certain things we decorated with, the different crafts and activities we would do as a family, the places we'd go and the people we'd see. I loved Christmas as a child, and perhaps love it even more as an adult. Today, there are so many fun Christmas traditions that families take part in and enjoy. One tradition that has been growing in popularity is an Elf Tradition. I first learned about these Elf traditions last Christmas, and thought it was such a cute idea. My son was only two at the time, though, so I knew I would have to wait until he turned three to delve into what the Elf tradition was all about, and decide if it would be a good thing for our family to take part it.
We started off by writing a letter to Santa, letting him know that B has been good, has been listening to mommy and daddy, and has been learning Christmas carols, and all about the story of Jesus. B asked Santa to send him a special Elf to love, and promised to make the Elf a special house to stay in while he visits us. We popped the letter in the mail, and the next day, we set out to build our Elf a very fine house.
After we made the Elf's house, B was just so excited about the whole concept of an Elf coming to visit. I kept reminding him that he needed to be kind, helpful and to be a good listener so Santa would send him the special Elf from the North Pole. B has been delightful since we started making preparations for our Elf, and a couple of days after he built the Elf house, he received a special letter!
We were so excited to hear from Santa! We had one more special thing to do before the arrival of our Elf. We wanted to make sure he knew he was welcome in our home, so we made a special welcome banner to hang up in our dining room, which said, 'Welcome Elf!' We constructed it out of red, white and green paper, and colored each triangle. We then strung them together with a red ribbon and hung it in the doorway.
That very same day, our special Elf arrived from the North Pole! Santa sure knows how to take care of his elves. Our Elf arrived in style, in a special green box with lots of snowflakes and snazzy designs. It had a clear front, so I could get a peek at our new pal from the North Pole! I couldn't wait for B to meet the Elf, but knew that their meeting had to be extra special!
We waited to introduce B to Spencer before we started his bedtime routine earlier this week. We packaged Spencer's traveling box in a pretty bag with tissue, and let B open the bag up to find his special new friend! The expression on his face when he saw Spencer for the first time was priceless!
We noticed a few special things in Spencer's traveling box. He arrived with some special instructions from Santa, which noted things like giving Spencer a special snack before bed, sprinkling him with snowflake dust before bedtime, being kind, keeping the Elf clean and dry, etc. Spencer also arrived with a green sack, and Santa said that if we find Spencer in the green sack, to look and see if there's a special treat in there with him.
When we go to sleep, Spencer likes to play! Not only does Spencer make his report to Santa, \but when he comes back, there's no telling what he might get into! We couldn't wait to see what sorts of Elfcapades Spencer would have at our house, but first things first, we had to do the bedtime routine with Spencer!
In the night, Spencer made his way to the North Pole and we can only imagine that he gave Santa an excellent report. The next morning, B woke up and zipped through the house, looking for Spencer. When he found him, he was in the kitchen, and had a special surprise for B.
B had lots of fun sticking the cling stickers to his bedroom window, and then gave Spencer a big hug and said a big 'thank you!' This encouraged B to be very good all day long! He and Spencer cuddled and played together all day, and had a grand time. At nightime, we gave Spencer his crackers and water and sprinkled him with the special snowflake dust again.
We have also woken up to find Spencer hiding in the freezer (he likes it in there, because it's cold, like the North Pole). Spencer has onlt been with us for a few days, but we've been having the best time with him! We can't wait to see what types of Elfcapades we'll have with him between now and Christmas Eve, which is when he'll head back to the North Pole for the last time, until next Christmas season.
We certainly love Spencer, and one of the very best things about the Elf Magic tradition, is that the magic isn't lost when the child touches the elf, which means that B can hug, love on and play with Spencer all he wants... Santa even encourages it!
This has been so much fun, and very meaningful for B, and the entire family. We can't wait to take Spencer to the Christmas Parade, and to see what else he might do at our house! I overheard him talking about getting into daddy's shaving cream...
Posted by

Ondria Witt
at 12:00 PM
4 comments:


I am getting ever so much into the holiday spirit! I started playing Christmas music in the house earlier this morning, and am ready to start taking stock of my Christmas decorations. I do have a little to-do list before I start decking the halls of my house, however, and number one on that list, is to get my holiday greeting cards ordered. I am always so busy this time of year that it's usually a last minute thing when it comes to selecting holiday cards, but lucky for me (and all of you), Tiny Prints is ready to make my life easier by having great new card selections to choose from!
The
Tiny Prints 2013 Holiday Card Collection
includes some truly beautiful new styles and designs, like clear cards, round cards, new trim options, new styles of cards, like contemporary, classic, vintage and more! Plus, Tiny Prints has matching address lables to outfit your cards with an extra festive touch this season! I could't wait to see all that Tiny Prints has in store for me, so I didn't waste any time heading over to their website to browse their beautiful designs.
My Top Five Holiday Cards by Tiny Prints...
Winter Moments Clear Card
Cheery Garland
Shimmery Stripes Glitter Card
Sweet Olive Branch Vintage Card
Loving Label Tri-Fold Simply Chic
There are way too many gorgeous, unique holiday card options to chooce just one! I don't know how I'll decide on a favorite, but I know I need to do it soon. Maybe you all can help me select one? Everytime I start looking at cards, I remember that Tiny Prints also has fantastic
photo gifts
! Last year, I was able to create a special photo book for everyone in my family, containing photos of B through the year 2012. They loved them so much, and I am planning on doing the same thing for them all this year, as well. I can't wait to get started on that, but first things first- the hoiday card! I have it narrowed down to the five I listed above, so help me choose the winning design for our family's Christmas card!
I'll bet you're also loving these fabulous designs by Tiny Prints! You'll love the different categories, and the stylish options for your 2013 holiday cards! Head on over and start browsing... it may take you a while to decided on just one favorite!
Want It? Buy It!
Visit
Tiny Prints
to personalize your favorite card design, and to browse all of their wonderful photo gift options, as well. Don't forget about those matching address lables for your holiday cards! You can also share the love and connect with Tiny Prints through
Facebook
,
Twitter
and
Pinterest
!
One lucky MBP reader will win a $50.00 off purchase Tiny Prints Gift Code (includes free shipping) to use this holiday season! Betcha want to browse those cards now, huh? Just use the handy Rafflecopter entry form below to enter for your chance to win! This is a quick giveaway, so don't delay! Giveaway is open to US residents, 18 and older.
Special thanks to our friends at Tiny Prints for allwing us to experience and share about their lovely holiday cards, and for offering this glitzy giveaway for our readers!
Good luck!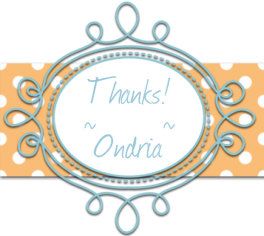 Disclosure: I was provided with a Tiny Prints gift code for participating in sharing this information and hosting this giveaway. All thoughts and opinions expressed are my own.
Posted by

Ondria Witt
at 10:00 AM
11 comments:


Tuesday, November 26, 2013

Mommy's Block Party Holiday Gift Guide 2013
S is a baby doll freak. She owns quite the assortment, hair/no hair, big/small, realistic/totally fake, smells real/stinky, you name it, she has it. That has not stopped her from asking for more from Santa and talking about them non-stop. She truly loves her babies, each has a name and she knows it too. I love watching her play mommy and taking care of her babies like she sees me do, makes me proud.
Recently we were given the opportunity to work with a great company called Famosa. 
Famosa, based in Spain, was established in 1957 by a group of artisan doll makers.

 

They are a leading European toy company and doll manufacturer that strives for high quality products that are developmentally appropriate and safe for young children. In 2010, Famosa was acquired by Sun Capital Partners and US operations were established in late 2011.
Famosa markets brands like Pinypon (read our review
here
) and also Nenuco.
Nenuco
is an adorable brand, specializing in realistic baby dolls for children as young as two years old. The dolls are encouraging children to be responsible and mimic daily parenting routines like feeding, dressing, and caring for the baby. Nenuco also likes to point out that the company is not just for girls,
"although it can still be perceived as a 'girls' toy, in practice boys and girls share playing with dolls while playing house and overcoming old sexist roles."
What a great view on the topic.
Our Nenuco package is here! So excited for S to check it out.
The doll retails for around $30 and is recommended for children ages 3-8.
The Sleep with Me doll is perfect for the doll lover in your family. I think S was over the moon in love with her new baby before she was even out of the box. She sat next to me the whole time I was opening and untying her from the box. The crib does need to be assembled, but was very quick and instructions were easy to follow. The crib also take 2 AAA batteries, luckily we had just purchased a pack and prepared.  
Our new baby is named Ginger and has been sleeping in S's room since she arrived. The Nenuco doll is 16.5" big, the perfect size for little ones to hold and love. She is a soft bodied doll, great for squeezing and snuggling. The Sleep with Me doll also comes with a blanket, bottle, and pacifier. S is very good at feeding and comforting her baby with the bottle and paci too. 
 The Sleep with Me doll comes with a unique cradle similar to what a real newborn has, it can free stand or even attach right to the child's bed to co-sleep. It has a specific space for both the bottle and pacifier so they aren't just laying around too. S loves that her baby is sleeping like our real Baby C, and is mimicking many things she has seen or sees me do. The crib also has a star nightlight that plays music.
 The Nenuco Sleep with Me Doll has been a huge hit with S and I couldn't be happier at how well she is taking care of her. Ginger has quickly become the newest member of the family.

Want It? Buy It!
Enter to win your choice of 1 of the Pinypon sets (featured in a separate review) OR the Nenuco Sleep With Me Doll and Cradle. The same giveaway will be featured on both reviews. Just use the Rafflecopter entry form below to enter to win. Remember- if the entry field appears in BOLD, it's mandatory. Open to US residents only.

Thanks to Nenuco and Famosa!
Posted by

Ondria Witt
at 9:25 PM
3 comments: