I am getting ever so much into the holiday spirit! I started playing Christmas music in the house earlier this morning, and am ready to start taking stock of my Christmas decorations. I do have a little to-do list before I start decking the halls of my house, however, and number one on that list, is to get my holiday greeting cards ordered. I am always so busy this time of year that it's usually a last minute thing when it comes to selecting holiday cards, but lucky for me (and all of you), Tiny Prints is ready to make my life easier by having great new card selections to choose from!
The
Tiny Prints 2013 Holiday Card Collection
includes some truly beautiful new styles and designs, like clear cards, round cards, new trim options, new styles of cards, like contemporary, classic, vintage and more! Plus, Tiny Prints has matching address lables to outfit your cards with an extra festive touch this season! I could't wait to see all that Tiny Prints has in store for me, so I didn't waste any time heading over to their website to browse their beautiful designs.
My Top Five Holiday Cards by Tiny Prints...
Winter Moments Clear Card
Cheery Garland
Shimmery Stripes Glitter Card
Sweet Olive Branch Vintage Card
Loving Label Tri-Fold Simply Chic
There are way too many gorgeous, unique holiday card options to chooce just one! I don't know how I'll decide on a favorite, but I know I need to do it soon. Maybe you all can help me select one? Everytime I start looking at cards, I remember that Tiny Prints also has fantastic
photo gifts
! Last year, I was able to create a special photo book for everyone in my family, containing photos of B through the year 2012. They loved them so much, and I am planning on doing the same thing for them all this year, as well. I can't wait to get started on that, but first things first- the hoiday card! I have it narrowed down to the five I listed above, so help me choose the winning design for our family's Christmas card!
I'll bet you're also loving these fabulous designs by Tiny Prints! You'll love the different categories, and the stylish options for your 2013 holiday cards! Head on over and start browsing... it may take you a while to decided on just one favorite!
Want It? Buy It!
Visit
Tiny Prints
to personalize your favorite card design, and to browse all of their wonderful photo gift options, as well. Don't forget about those matching address lables for your holiday cards! You can also share the love and connect with Tiny Prints through
Facebook
,
Twitter
and
Pinterest
!
One lucky MBP reader will win a $50.00 off purchase Tiny Prints Gift Code (includes free shipping) to use this holiday season! Betcha want to browse those cards now, huh? Just use the handy Rafflecopter entry form below to enter for your chance to win! This is a quick giveaway, so don't delay! Giveaway is open to US residents, 18 and older.
Special thanks to our friends at Tiny Prints for allwing us to experience and share about their lovely holiday cards, and for offering this glitzy giveaway for our readers!
Good luck!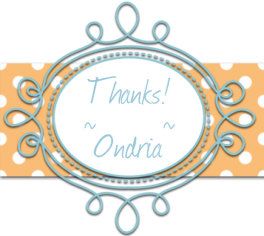 Disclosure: I was provided with a Tiny Prints gift code for participating in sharing this information and hosting this giveaway. All thoughts and opinions expressed are my own.