I have never been a big fan of Valentine's Day. My husband and I made a vow a long time ago that we weren't going to get all crazy mushy or go nuts trying to pick out the perfect romantic gift for one another for this holiday. Once we became parents, however, we started to look at Valentine's Day a bit differently. We show our son love each and every day, and when Valentine's Day rolls around, we don't go all out, but we do a few special little things, and might even have a few special little love treats for our little man. Since we pay a bit more attention to Valentine's Day, I enjoy making our home look the part for the holiday... adding special little touches of decor here and there, so we can all feel the love!

Over my Christmas vacation, I connected with Brandice Tower, owner of
Tower Door Decor
on Etsy. Brandice hails from KY, and has a passion for dressing up doors. Brandice createds beautiful, affordable and adorably fun
decor for doors
, including wreaths for holidays and special occasions, and everyday decor.
I found that Brandice had some adorable, whimsical wreaths that she'd created for Valentine's Day, and thought it would be the perfect thing to kick off our Valentine's Guide Feature here on MBP.
Brandice agreed to make a new wreath for our family to enjoy this Valentine's Day, and was even excited about trying out some new ribbon she'd just purchased. I knew that whatever Brandice created for us, we were going to love it! So, as Brandice crafted our wreath and sent it off in the postal mail, I worked hard to take down all of the Christmas decor in our home.
Large box, containing the new wreath from Tower Door Decor...
A few days after our return from vacation, the post man walked up to our front door with a large box in hand. I knew it had to be the wreath from Tower Door Decor, and was so excited to get it into my house and get the box open! When I opened the box, I was met by a note from Brandice, thanking me, and also instructing me as to how to remove the wreath from the box.
Sneak peek at the wreath- my box included a wreath hanger, the wreath and a note from Brandice.
Detailed wreath removal instructions...
I wondered why I might need instructions to take the wreath out of the box, and as I read on, I understood! Brandice attaches her wreaths to the packing boxes with wire and a bt of packing tape. This is to prevent the wreath from sliding around while it's being shipped. I thought this was a genius idea! It's the first wreath I have ever received that was packaged this way, and I thin it really shows that Brandice cares about her customers, and that the product arrives safe and sound.
The wire was wrapped around the wreath in four places. All I had to do was loossen the tape, untwist the wire, and slide it off of the wreath. Easy as pie, and such a smart idea!
As I began to remove the wires that held the
Valentine wreath
to the box, I began looking at the wreath a bit more. I was in love with the red colored burlap that Brandice used for this wreath. It's such a happy, cheery red, and it's not obnoxious. I'm a pretty classic person when it comes to the way I like to decorate, so I appreciated that this wreath really fit my personal style, and reflected my taste.
The new burlap ribbon Brandice tested out on the wreath she made for our feature... don't you love it?
When Brandice told me that she wanted to use a new burlap ribbon she's just ordered on the wreath she made for us, I couldn't wait to see it! It's a natural burlap ribbon, with small red hearts and a red border. It matches the faux red burlap ribbon used for the actual body of the wreath almost perfectly! I love the way the simple addition of this bow, fashioned out of the natural burlap and the addition of the red hearts, really brings this wreath to life!
I couldn't wait to hang this wreath up! I know that when we get a little bit closer to Valentine's Day, this will be hanging on my front door. I can't wait for all of my neighbors to see it! For the time being, we're enjoying the wreath inside of our home, and I let B do the honors of selecting a place to hang it. He begged for the wreath to be hung on his bedroom door. He said, 'It's red, just like a race car!' Who could say no to that?
Beautiful wreath by Brandice of Tower Door Decor, hanging on B's bedroom door (for now).
Brandice was so very thoughtful to include a wreath hanger for us. The wreath hanger is designed to fit over a standard door, so I just slipped it on, and the hung the wreath in its place. The ribbon is on the side, but I could really rotate the wreath and hang it however I wanted to.
Lovely, festive handmad wreath, bringing a little cheer to B's door.
Our family and friends who have been over to our home love this wreath! It's so simple and chic, which is why I love it so very much! I will treasure this wreath, and feel very blessed to have it in my decor collection for the Valentine's Day holiday!
Faux Red Burlap Ribbon is floral pinned to a velvet wrapped straw wreath. A light tan/cream burlap bow with red hearts is pinned on the left side.
Wreath measures approx. 22 inches and will fit on an over the door hook.
$42.00
Tower Door Decor
has many other beautifully designed and lovingly made wreaths to outfit your front door- or if you're like me, you can wreaths on the front and back doors... and sometimes in the house, as well!
Check out some of the other designs I am loving from Tower Door Decor...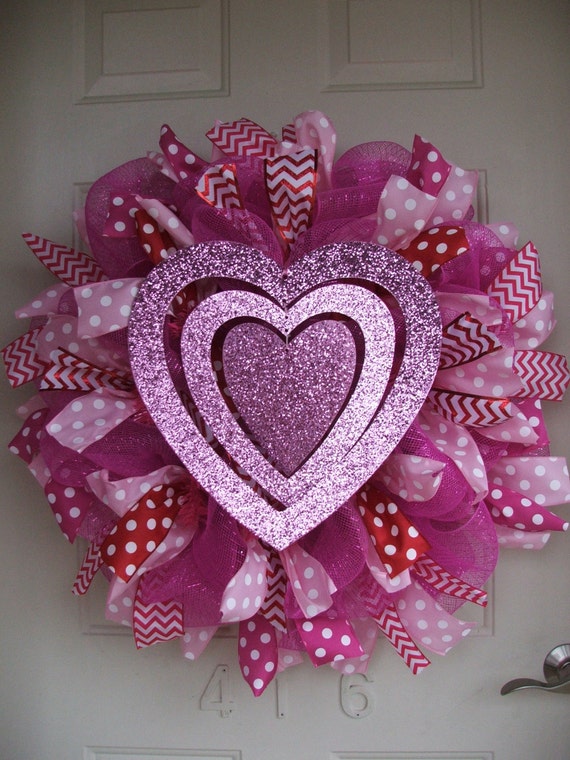 Mesh Deco Valentine's Wreath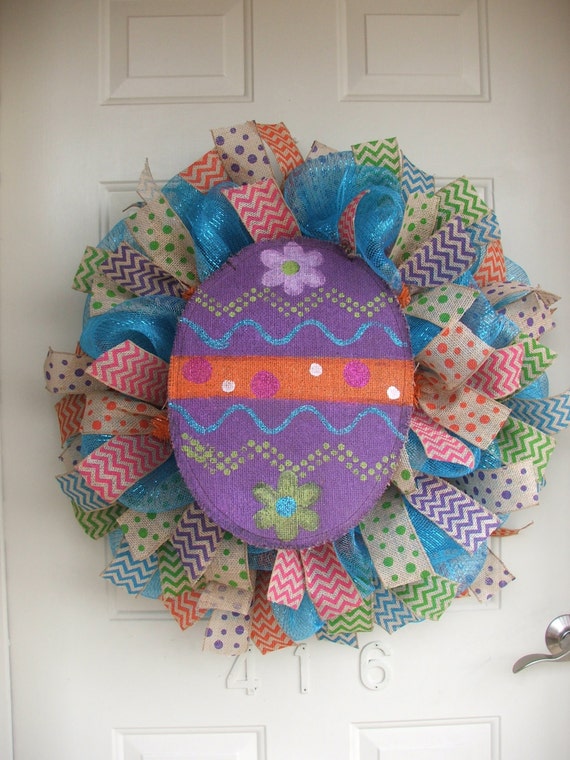 Easter Egg Wreath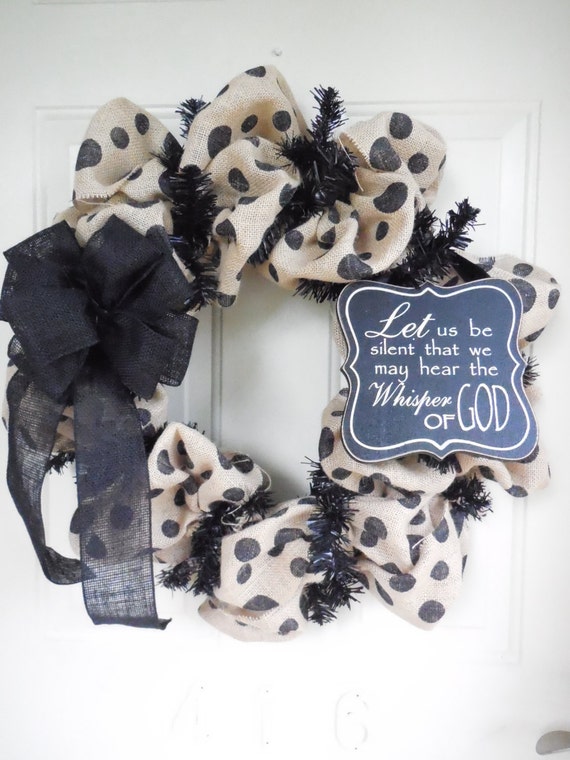 'Whisper of God' Wreath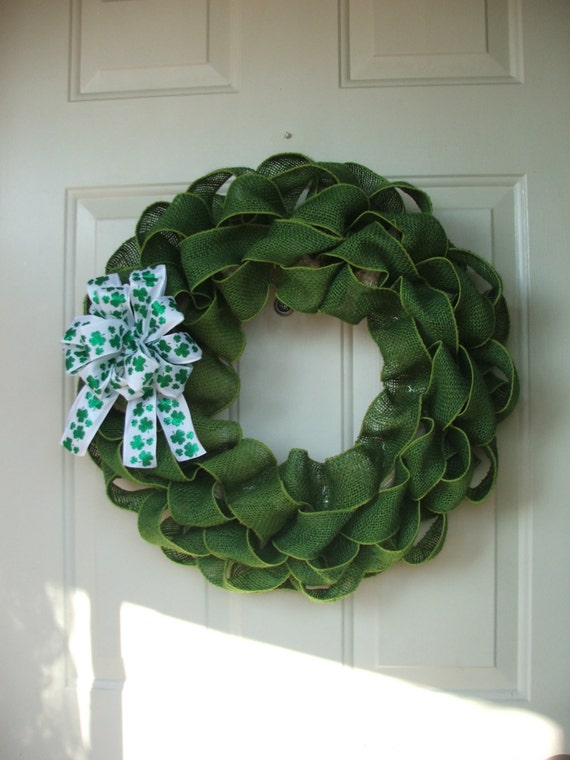 St. Patrick's Day Wreath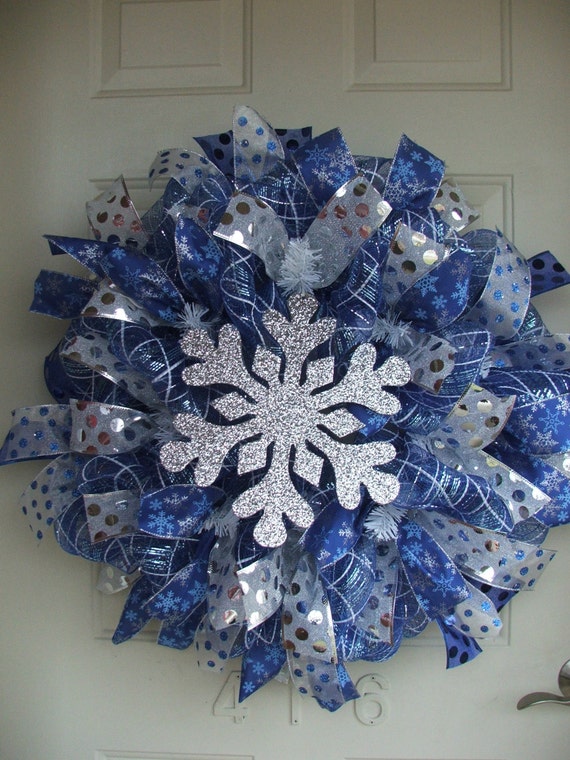 Winter Snowflake Wreath
I've tried my hand at making my own wreaths, and though they've turned out so-so, they're nothing compared to these beautiful wreaths by Tower Door Decor. If you're looking for a fun, festive way to spruce up your entry way, or to greet your guests with cheer, you'll definitely want to purchase one of these lovely wreaths! With so many beautiful designs to choose from, you might have to make a little wish list... I know I have!
To browse even more beautiful wreaths, or to purchase one of the wreaths featured here, visit
Tower Door Decor
! You'll definitely want to look through all of the categories and pages in Brandice's shop, so you don't miss anything! They're all worth taking a look at! You can also connect with Brandice on Pinterest and follow the
Tower Door Decor Wreaths Board
! Have a question for Brandice, or want to place a custom order? Just send her a note trhough Etsy to get the conversation going! Brandice can't wait to hear from you!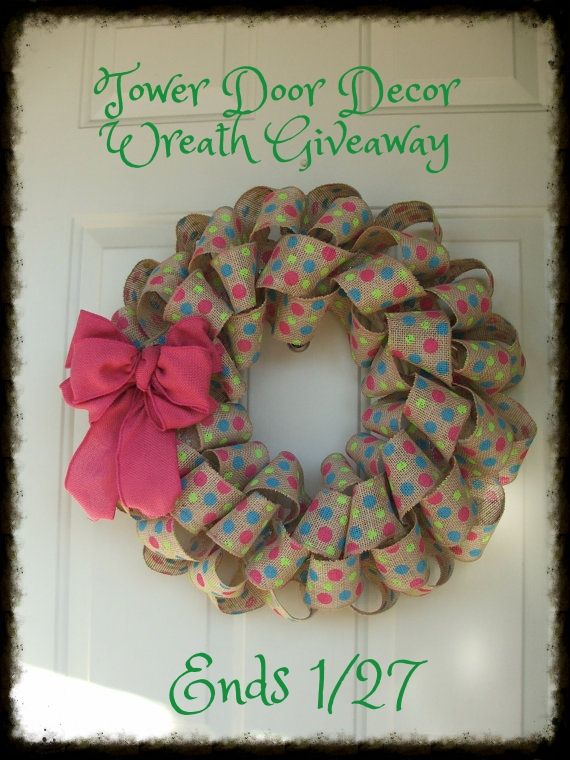 One luck reader will receive this beautiful wreath pink, lime and turquoise dots on tan burlap with pink ribbon from Tower Door Decor! This wreath is absolutely perfect to use for brthdays and celebrations, spring and summer, etc, and is valued at $35.00. View details of this product,
here
. Just use the Rafflecopter entry form below to enter to win! Giveaway is open to US residents, 18 and over.
Special thanks to Brandice of Tower Door Decor for allowing our family to experience and share our thoughts on this beautiful wreath, and for offering this lovely giveaway for our readers!