After all of the holiday goodies we've been enjoying over the past few weeks, it's time for all to get back on track with healthy eating habits. We don't usually indulge in too many treats, but our Christmas stockings were jam packed with chocolates and candies, and Balian has discovered that he absolutely loves chocolate!
For moms who are looking to let their kids snack, without handing them something filled with addatives and preservatives,
Buddy Fruits
might be just what you're looking for. We first ran into Buddy Fruits a few months ago, while shopping for our weekly groceries. I was intrigued by their 'fruit bites,' and instantly attracted to the fact that they were nothing but fruit- pure and simple!
Buddy Fruits was created and introduced to the US, by a French chef, who couldn't seem to locate squeezable fruit poches while on a US vacation with his family. The family went back to France, and then came back to the US for another vacation, with Buddy Fruits to share! The squeezable pure fruit pouches were an instant hit, and the rest is history!
Buddy Fruits Pouches and Fruit Bites
Today, Buddy Fruits offers a variety of pure fruit pouches and snacks for kids of all ages in lots of delicious flavors! We were the lucky recipients of a big variety pack of Buddy Fruits, and I knew that once Balian saw them, he'd be overjoyed!
We were so impressed by the package of
Buddy Fruits
that we received for review. Our box was filled with Pure Fruit pouches, Pure Fruit Bites, Pure Fruit and Milk Smoothies, Coconut Milk and Fruit, and Superfruit pouches, too! Whoa, baby- that's a whole lotta good eatin'.
Fruit Pouches
Fruit Bites
Fruit and Milk
Superfruit and Coconut Milk and Fruit
Balian absolutely loves the taste of the newest Buddy Fruit varieties! He enjoys being able to be a big boy, and squeeze the pure blended fruit right into his mouth. He already enjoyed the Pure Fruit Blends, and now he can't get enough of the Smoothies, Superfruits and Fruit and Coconut Milk! Who wouldn't love delicious flavors like apple banana, mango, apple cinnamon, and more!
The Fruit Bites remind me of the fruit snacks my sister and I used to beg mom to put into our school lunches. I now know why we didn't get them very often- they're loaded with sugar! The Buddy Fruits Pure
Fruit Bites
come in yummy flavors like apple, black currant, pomegranate, orange, banana, and more! Balian loves the chewy fruit bites, and guess what- I love them, too! They're a super yummy, convienient, good-for-you snack that can go with you anywhere. We keep our pantry stocked with all sorts of Buddy Fruits products, and we never leave home without a package of Fruit Bites or a pouch of Blended Fruit!
Can you tell that we love, love, love our Buddy Fruits?
Check out these yummy-looking pure fruit treats...
We never do lunch without our Buddy Fruits! Balian loves that he gets to choose what he wants- a squeezy fruit or the fruit bites, and he gets to choose the flavor, too!
Pizza bites, apple slices, and Buddy Fruits, too!
If you haven't tried these out with your kids yet, don't wait! Look for these fuss-free fruits the next time you make a trip to the grocery store! Your kids will love the way they taste, that they're fun to eat, and you'll love that they're pure fruit- plain and simple!
Want It? Buy It!
Head over to the
Buddy Fruits
website to see the entire selection of Buddy Fruits available, and look for them at your local grocery store, and where snacks are sold. These are definitely worth requesting if you can't find them!
You can connect with Buddy Fruits on
Facebook
,
Twitter
,
Pinterest
, and
YouTube
!
Want It? Win It!
One very lucky MBP reader will win their very own variety prize pack from Buddy Fruits! Just use the Rafflecopter entry form below to enter to win! First two fields on the Rafflecopter are mandatory and the rest are optional- just remember, the more you do, the greater your chances of winning are!
Special thanks to the team at Buddy Fruits for allowing us to try their delicious fruit products, and for offering this super giveaway for our readers, as well!
Good luck!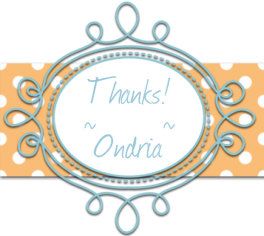 a Rafflecopter giveaway
Disclosure: Other than the above mentioned products, which I received directly from this sponsor for review purposes, I was not compensated for facilitating this review. All opinions expressed are my own. Your experience may differ. Mommy's Block Party and its team members are not responsible for prize fulfillment or shipment- this is the understood responsibility of the giveaway sponsor.