Last month, I shared my excitement with you all about being able to try out a gorgeous Starbox from
Starlooks
monthly subscription service. Well, I also got lucky enough to review the November Starbox from Starlooks, and boy, was it filled with some wonderful goodies!
The November Starbox was semi-customizable. I received an e-mail in early November from Starlooks, asking for my skin tone: light, medium, or dark. My sister's skin is super light/fair, but somehow, I sort of got the olive skin tone of some of my Italian ancestors, so I asked for the medium skin tone box. However, the customized boxes were very popular this month, so some of the Starlooks bloggers were not sent the skin tone they requested, because Starlooks wanted to provide the very best customer service to their paying subscribers, which we completely understood. I actually received the light skintone box, instead of the medium box- but guess what? I still love it!
The November Starbox from Starlooks...
Each
Starbox
($15.00/mo) arrives prettily packaged-ready for giving, if you'd like to give one as a gift! The Starbox is sent out once a month, right to your door, and contains 3-4 full sized samples of beautiful Starlooks cosmetics or beauty products. Each box also comes with a small crystal.
My Starlooks goodies are all wrapped up in my November Starbox...
November Starbox Contents: Eyeshadow Pallet, Lipstick, and Mascara Guard, plus- my crystal, of course!
As I removed the lids and covers from my
November Starlooks products
, I was so excited to find gorgeous colors, which I couldn't wait to try out! I was most excited about the pretty
four color eyeshadow pallet
. Of course, my camera sort of ruins the true reflection of these neutral colors- you almost have to see them in person to see how truly lovely they are!
A closer look at this pretty Starbox...
I used the eyeshadows right away! I have been using both the Wiked Wink, and Celestial colors on my eyelids, and using the Pearl Reflections as a highlighter. The Almond is a really nice color to use as a filler in my brows, too! This was actual the perfect pallet for me, as I tend to almost always wear neutrals. I have hazel eyes, and these golden tones, mixed with a raisin quartz colored eyeliner, really make my eyes stand out. So, thanks for the great color pallet, Starlooks!
Pearl Reflection, Celestial, Wicked Wink and Almond- so pretty!
Excellent blends- the colors shown against my skin.
The November Starbox also included a lovely
Nude Tendergloss
, which looks like a lipstick, but glides on, wears and shines like a lip gloss! I don't wear dark colors on my lips, anyway- I stick to icy pinks and neutrals, or clear gloss, so this nude shade was actually just right for me! The Tendergloss alone retails for $11.00, and is available in 24 beautiful shades!
Nude Tendergloss Shade
The
Mascara Guard
is a new concept to me, but I am so glad to have it! How many times have you accidentally gotten your mascara on your eyelids? It happens to me more often than not, and the guard is just a handy little tool that prevents me from getting that mascara all over my dusted lids!
I am so pleased with
Starlooks
, and feel like a super lucky momma, for being able to work with them! You'll love Starlooks, too! I am not one to spend a lot of money on cosmetics, but $15.00 a month for a box of cosmetics, delivered right to my door, is totally worth it! Starlooks products are gorgeous, long-lasting, and they're totally unique! I can't wait to see what the December Starbox will look like- I hear it's going to be extra special!
You can get in on all of this gorgeous fun by heading to
Starlooks
and signing up to try a monthly Starbox. Try it and like it? Great- continue your subscription, and get the beloved Starbox month after month! The Starbox would make a wonderful gift for the fashionistas in your life- so gift away! You can also purchase individual cosmetics and beauty products on the Starlooks website- mix and match- choose your favorites! You can even purchase past Starboxes (if available) for $25.00! What a deal!
Want to connect with Starlooks?
Find them on:
Special thanks to Starlooks for allowing us to experience yet another wonderful Starbox!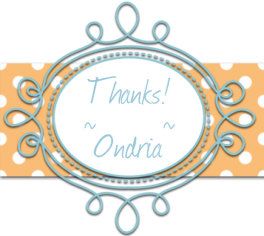 Disclosure: Other than the above mentioned products, which I received directly from this sponsor for review purposes, I was not compensated for facilitating this review. All opinions expressed are my own. Your experience may differ.