I'm not really a huge candy lover, but I do enjoy sweets. It has sort of come back to bite me, because my sweet son loves sweets just as much, if not more than I do. He constantly asks for a chocolate treat, and it's hard to say no to his, well- sweet face.
I discovered a magnificent candy company about a month ago,
Enstrom Candies
. Enstrom Candies, is home of
World Famous Almond Toffee
and other fine confections including chocolate assortments, truffle assortments and turtles. They also have gift boxes, gift baskets and custom message sleeves to help send that perfect gift to that special person or group. There are several retail locations in Colorado where you can browse all of their wonderful products.
Enstrom Candies World Famous Toffee- arrived in this very lovely box.
We were sent a 1 lb box of
Enstrom's World Famous Almond Toffee
to taste test. I couldn't wait to try it! I love toffee! I think it's delicious just by itself, and I also love it baked into things like cookies and muffins, and love it in my ice cream, too! Our box of World Famous Almond Toffee arrived while I was out of town, and I left my hubby strict instructions not to eat any of it until I was able to come home and photograph what was sent. Well, when I got back from my trip, I noticed the box that it has arrived in was on my dining room table- empty. I was all set to accuse him of eating it all while I was away, but it turned out that he just put the smaller box of the toffee in the refrigerator, as 'keep refrigerated' was on the box. Oops. Wife fail moment.
Look at all of this toffee! How delicious does this look?!
After dinner, we opened up the toffee, and we were so delighted to find two 1/2 lb slabs of thick toffee, just waiting for us to devour it! Enstrom's Milk Chocolate Almond
Toffee
, is all natural, and is crafted from a blend of fresh California almonds, sweet cream butter and pure cane sugar. It's covered with a delicious layer of milk chocolate, and sprinkled with crushed almond. There are large, whole almond pieces throughout the toffee, itself.
Thick, delicious Almond Toffee from Enstom Candies. Don't you just want to grab this and take a bite?
We each broke off a small piece to taste, and were blown away by the sweet goodness of this toffee! Enstrom has every right to call their toffee 'world famous!' As I tasted the toffee, everything just melded together, like a beautiful symphony of flavors, all complimenting one another so nicely. The toffee and chocolate both just melted in my mouth, and I was left with a wonderful almond to crunch at the very end. My husband gave me 'oh, my gosh' eyes as he tried Enstrom's toffee, meaning he thought it was incredible. Balian enjoyed licking the toffee, and picking off the chocolate.
We've had a lot of traffic through our home since we received the toffee from
Enstrom Candies
, so we've been sharing it with a lot of family and friends. Everyone has loved it. My dad has asked for a tiny piece of it every time he's been to my home in the past three weeks. We've been taking tiny pieces, and trying to savor the toffee, because it's just so, so good! Now it's almost all gone, and we're going to have to order some for the holidays!
Along with their delicious toffee (available in a variety of flavors), Enstrom Candy also offers yummy gourmet chocolate goodies like...
Truffle Assortment
Peppermint Cookie Bark
Mini Turtles
Enstrom Candies has a wonderful selection of
sugar free candy
, as well as gift baskets, wedding favors and gift packs! A selection from Enstrom's would make a great gift for any occasion, and with the holidays coming, it's a great time to start thinking about gifts for co-workers, friends, teachers, etc!
We loved our Enstrom's experience, and can't wait to try some of their other fine confections! Enstrom Candies is first class candy at its very best, and is definitely worth trying!
You can find
Enstrom Candies
' entire selection of gourmet candy available for purchase through their website. Check the website for store locations in Colorado, if you're local! Be sure to connect with
Enstrom Candies on Facebook
, as well!
One lucky MBP reader will win their very own 1 lb. box of toffee from Enstrom Candies! Just use the Rafflecopter entry form below to enter for your chance to win! Remember- the first four entry fields on the Rafflecopter are MANDATORY entry fields. You MUST click to start the Rafflecopter, 'like' both MBP and Enstrom's on FB, and you MUST leave a comment on this post for your entries to count.
Special thanks to Enstrom Candies for allowing us this sweet experience, and for offering this wonderful giveaway for our readers!
Good luck!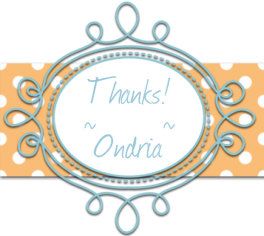 Disclosure: I was sent the above mentioned product free of charge for review purposes, directly from the sponsor. All thoughts and opinions shared are my own. Your experience may differ. This giveaway is not associated with Facebook in any way. MBP is not responsible for sponsor prize shipment or delivery.