After my husband and I were married and living on our own, we decided that we'd like to start experiencing different types of wine. We enjoyed the occasional glass of wine with our dinner, or with dessert every now and then, but knew very little about wine, in general. We often felt overwhelmed when we'd visit a wine store, not knowing where to start, and not wanting to spend big bucks on a bottle of wine we weren't sure we'd even like.
We were recently given the opportunity to try a couple of bottles of wine from The California Wine Club. The California Wine Club is a premium monthly wine subscription service, which delivers exquisite bottles of wine, right to your door! Bruce and Pam Boring, proprietors of The California Wine Club had a problem oh, so similar to that of mine and my husband's. They found it frustrating to find a decent wine among so many prettily labeled bottles of wine, ranging in price from $5.00 to possibly hundreds of dollars. So, the two started The California Wine Club, which really offers four different clubs under one name- a wine club to fit every taste and budget.
We couldn't wait to see what types of wine we would receive, so when our first shipment arrived, I tore into it (carefully). We received a lovely bottle of red and white wine, bot recent award winners. We shared a bottle with my parents- sending the red home with them, as we mostly tend to stick to white wines.
We enjoyed our bottle of Chardonnay over our anniversary. We're used to sweeter wines like Pinot Gregio and Reisling, but we actually really liked our Chardonnay. Of course, it was much drier than the wines that we're used to drinking, but we enjoyed the entire bottle between dinner and dessert. We paired it with a meal of pasta tossed with spinach and garlic, French bread, and cheesecake for dessert. I felt like I was enjoying a wine that I'd probably only get to enjoy at a nice restaurant, and to be honest, it was really nice to be able to enjoy a crisp, full-bodied glass of white wine, while relaxing in the comfort of our own home.
My parents also enjoyed the bottle of red wine we shared with them, a lovely Tempranillo. My dad commented that it was very bold, and robust, and he and my mom enjoyed a Friday evening at home, relaxing with this variety from Seven Brothers in hand.
The California Wine Club is the #1 rated wine club in the wine club directory. This is a wine club that selects wines from a variety of wineries, offers an incredible selection, is fairly priced, etc. With each month's shipment, the recipient receives (as we did) a copy of Uncorcked, a full color 12-page publication, which educates others about the wines, the wineries, shares interviews, recipes, and more!
I think The California Wine Club is a really neat gift option for the holidays, or otherwise! I'd love to give a subscription to a newlywed couple, a retiree, or just someone I'm wanting to show my love and appreciation to. The membership prices and monthly subscriptions are truly affordable with the Premire Club Membership being just $49.95/mo for two bottles of wine, and it includes shipping and handling! Reordering your favorite wine is made easy, too!
You can start your membership with The California Wine Club or purchase a membership as a gift by visiting
http://www.cawineclub.com/. You can also connect with The California Wine Club on
Twitter
and
Facebook
!
Special thanks to The California Wine Club for offering us a 2 month subscription to the club, and allowing us to try and share about these delicious wine selections!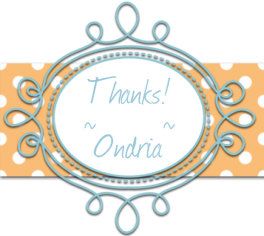 This review was made possible by Mom Spark Media. Thoughts are my own. I received a 2 month Membership to the California Wine Club for the purpose of this review.