Hey, everyone. Just wanted to take a few minutes today and share a few of my favorite blogs (aside from this, one of course) with you. These are some of the blogs that I have been following for a while, and I really think that these will be worth a glance and well worth your time if you decide to check them out.
1.
The Time Rich Blog at Strive for Progress
: Blog owner, Natalie Hixson, is a Certified Professional Life Coach. Her bubbly personality is absolutely delightful and contagious. On her blog, Natalie shares ideas on how to become "time rich" (finding balance between God, family, and work). You may also be interested in joining the
Time Rich Mamas Group
on Facebook.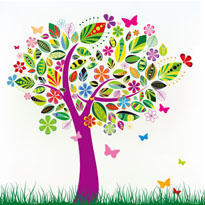 2.
Treasured Tidbits
: Blog owner, Tina Dryden Miller, began her blog to share deal ideas with her friends and family in a more simplistic manner. Over the years, her blog has evolved to include a variety of subjects; including how to work from home, household organization, and household decor. I connected with Tina through the Time Rich Mamas Group mentioned above!
3.
The Crazy Coupon Chick
: You might actually recognize this one, as I've
mentioned it
before! Missie Morris-Pietras started her blog to teach others how to save money, often by using coupons. Although she is based in Connecticut, you can learn a great deal from her no matter your location.
I hope that you take a few minutes to check these blogs out and that you enjoy them as much as I do.