Thank you to Murphy's Mark Designs for providing me with product in exchange for my honest review. All thoughts shared are my own.
Happy Valentine's Day! I am so blessed to have two little love bugs of my own to show my love to each and every day, not to mention a wonderful spouse. Sacha and I have been married for almost ten years. We've been together much longer than that, and in all of those years, I'm not sure that we've ever really celebrated Valentine's Day. I love celebrating Valentine's Day with and for our children, though. I love seeing my son's face light up when I present him with his Valentine gifts. I used to love to dress him up in cute
Valentine's Day outfits
, but he's six years old now- going on thirteen! He's not really into the cute holiday outfits anymore, but Baby S is too young to protest them just yet. I love dressing Baby S up in adorable holiday outfits, and Valentine's Day is no exception!
When I was browsing different styles of Valentine's Day outfits for babies and kids, I found Murphy's Mark Designs.
Murphy's Mark Designs
in owned by Autum Murphy, and based in IL. Autum is an incredibly sweet and talented person, and is also a a proud mom. Murphy's Mark Designs specializes in adorable children's apparel, including holiday outfits, mommy & me sets, sibling sets, and more!
I loved looking through all of the available designs in the Murphy's Mark Etsy shop. I think I have earmarked enough shirts and outfits to get us through all of the upcoming holidays! It was a pleasure to connect with Autum, who was so gracious in offering to send us a sweet Valentine's Day set for Baby S.
This two piece set is so incredibly sweet! It features red pants with glittering gold hearts on the knees. The onesie features a beautiful center message, which says 'So Loved,' and is circled by tiny hearts and gold branches. The text and circling decor are all glittery, as well! The set that S is modeling is a 12-18 mo size. Baby S is 10 months old, and though this set has a little room for her to grow into, I'm glad we went with this size. S is 30 inches long, and 22 pounds, so a smaller size may have been too snug. I love being able to have S wear sets like this for much longer than just a week or two.
Take a look at these adorable little red pants with the gold hearts on the knees!
The pants fit like pants, rather than leggings. They are long, and offer baby full coverage, which is perfect for the chilly days we've been having lately. The glittering hearts are so fabulous! They do leave a bit of sparkle on your clothing, if baby rubs up against you, which doesn't bother me, as I love to sparkle and shine!
This cute onesie features 'So Loved' in the center of the shirt.
Look at that sparkle! So chic, and so sweet!
This onesie is equally adorable to the pants. Though we're featuring this set for Valentine's Day, nothing about it is specific to Valentine's Day, which means that it can be worn again and again! S will enjoy wearing this outfit until it becomes too warm for her to wear it. Since it's not personalized, we can keep it clean, and pass it on to a future family baby.
My sweet little Valentine!
S is so comfy and cute in this outfit. She hardly ever sits still, so it can be hard to catch a really good photo of her in anything she wears. She felt so comfortable in this set that she wanted to roll all around in it as we tried to take some pictures! We've received numerous compliments on this outfit, and I have been so excited to share that it came from
Murphy's Mark Designs
. What I love about this set is the quality. These pieces are quality pieces, and they can withstand an active baby's daily activities. This outfit has already had its share of crawling on the floor, been through a few mealtimes, etc. It's easy to wash, and wear again.
These pieces are mix and match- they can be worn together or seperately. They can also be purchased together, or seperately. The price is right for each piece, and the sets are priced well, too!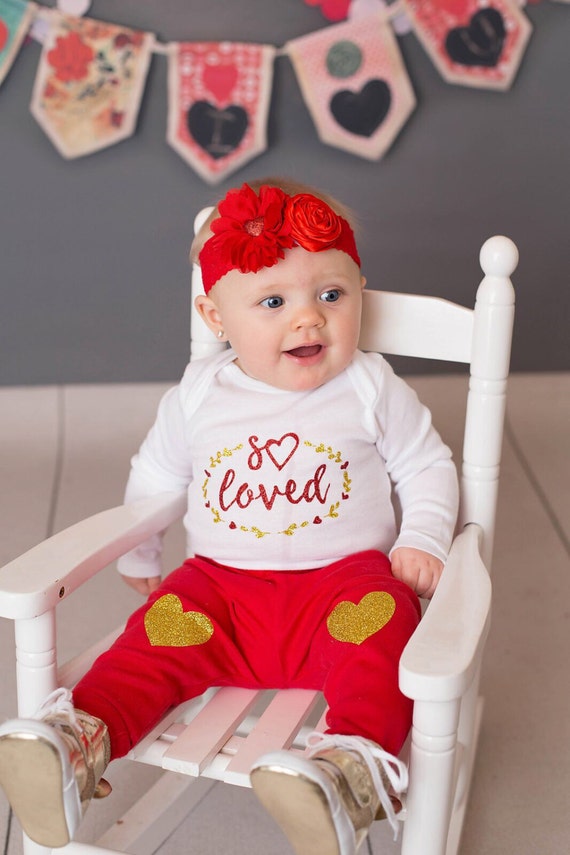 So loved outfit. So many uses for this adorable sparkly outfit! Use as a coming home outfit, Valentine's Day outfit or everyday wear! Made with red and gold glitter. Available in sizes 0-3 months-6t. 0-3 months-18 months are on a onesie. 2t and up are made on a shirt. Turn around time is 5-7 days plus shipping time.
Prices start at $16.00
I am so pleased with this sweet outfit, and cannot wait to feature more cute outfits from Murphy's Mark Designs! Take a look at some of the other cute outfits available...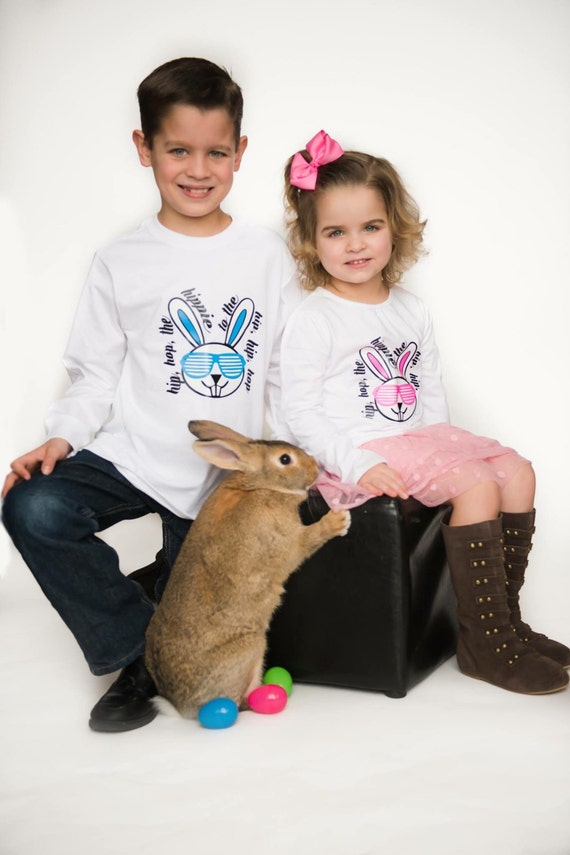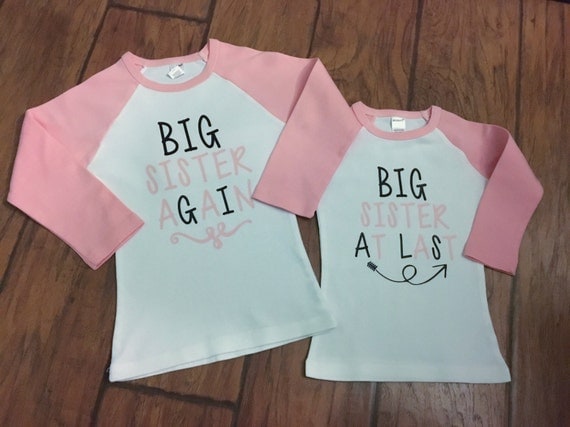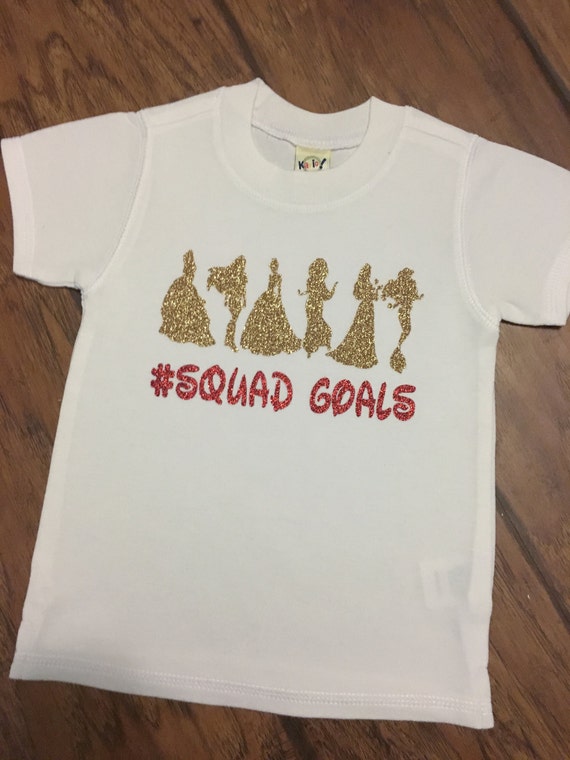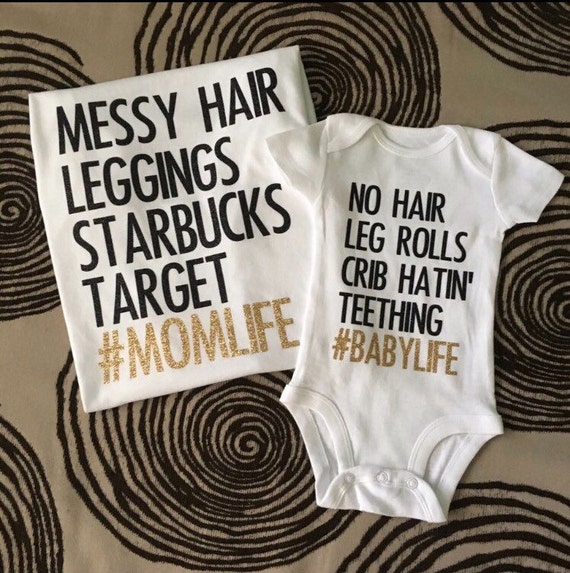 Aren't these designs cute? I love the Mommy & Me sets, and the sibling shirts, too! We have a possible Disney trip coming up, and I have my eye on the adorable Squad Goals shirt for S! Valentine's Day is passing us by, but the So Loved set is perfect for any sweet little one to wear anytime! Give it as a gift for a new baby, baby shower, a birthday, a baptism, etc. With so many other holidays and festivities coming up, you're bound to find a design you'll love!
Want it? Get it!
Want it? Win it!
One lucky MBP reader will win a $15.00 credit to Murphy's Mark Designs on Etsy. This giveaway is open to US residents, 18 and older. Use the RC entry form below to enter for your chances to win. MBP is not responsible for prize fulfillment. Please see our policies page for details.
Special thanks to Autum at Murphy's Mark Designs for allowing us to share about her beautiful designs, and for offering this sweet giveaway for our awesome readers. Look for Murphy's Mark Designs in our 2017 Valentine's Day Gift Guide!