Thank you to TLC Bows Boutique for providing me with product in exchange for my review. All thoughts and opinions expressed are my own.
In order for me to have a holly, jolly Christmas, I need for everyone in my family to be merry and bright. Laugh as you may, it's true! We've been under so much stress lately, and have had a really rough couple of weeks between my grandmother passing away, and then having both of the kids being sick. We wound up having to take Baby S to the Emergency Dept. last week, and since then, everyone in the family has been sick- including mommy and daddy. We're emotionally drained, mentally and physically exhausted, and we're just trying to power through and make Christmas happen for our sweet kids.
I have been in desperate need of holiday cheer, and when Baby S finally started to feel better a day or two ago, I was all smiles! She's back to her adorable and sweet little self, and I have been very eager to dress her up in her holiday apparel and accessories!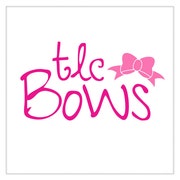 We just received some adorable goodies from TLC Bows, and I cannot wait to show them to you!
TLC Bows
is a super cute shop on Etsy with all sorts of gorgeous and trendy handmade bows, headbands, clips, and jewelry for little ones, and grown ups. I was so excited to connect with Ashley, owner of TLC Bows. TLC Bows is based in Indiana, and has had close to 500 sales on Etsy in just one year! That's pretty impressive! It's not surprising, either, as TLC Bows has some seriously adorable products!
We received this cute box of loveliness from TLC Bows, courtesy of Ashley.
I was excited to see the adorable accessories in our goodie box from TLC Bows. As soon as I saw Christmas colors and sparkling sequins, I was ready to dress S up! Ashley was sweet enough to send us a necklace, a headband, and a hair clip.
This headband is perfect for Christmas and is the star of the show!
I love baby headbands. We have a really fun collection of headbands for S, and the older she gets, the more I love the wider bands with large accessories. This headband is a wide fabric headband with white and green stripes, and has a large red sequined bow attached. There are all sorts of
Christmas headbands
with the sequined bows available from TLC Bows. They are in different colors, which will perfectly match holiday outfits! These are a steal at just $3.95 each!
My adorable little sweetie in her sequined bow headband from TLC Bows!
Ashley also sent us this beautiful holiday necklace!
I love this pretty
Christmas necklace
! I keep seeing babies and toddlers in similar necklaces for their adorable photo shoots, and I just love them! This pretty necklace features all sorts of pretty holiday beads in re, white, and green. The necklace is designed to be worn by any age, and I am sure that Baby S could wear it with proper supervision. She definitely loves the way it sparkles. If I knew she wouldn't try to chew on it, I'd let her wear it, but for now, we're adding it to her jewelry box, and keeping it for holiday photos for next year. I think I need one of these in my size! This necklace is perfect for holiday pictures, parties, etc. It's pretty and it's affordable at $8.95.
Baby S was so intrigued by this lovely necklace.
Last, but not least- this adorable bow clip!
This is such a cute hair clip! S doesn't have enough hair to wear these types of clips just yet, but as soon as she does, you can bet that she'll be showing this cute little bow off! It features a denim blue background and white polka dots... just perfect for just about any outfit! I can't wait to add this to S' clip organizer, and more than that, I can't wait until she can wear it! A
denim clip bow
like this one is about $2.95. These would make such cute stocking stuffers!
Ashley is so talented, and has so many adorable designs available at TLC Bows! Check out some of my favorites...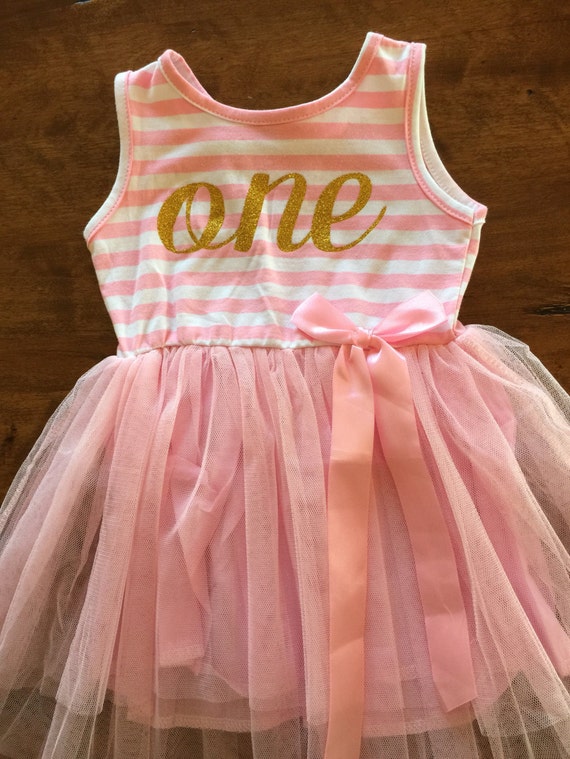 1st birthday outfit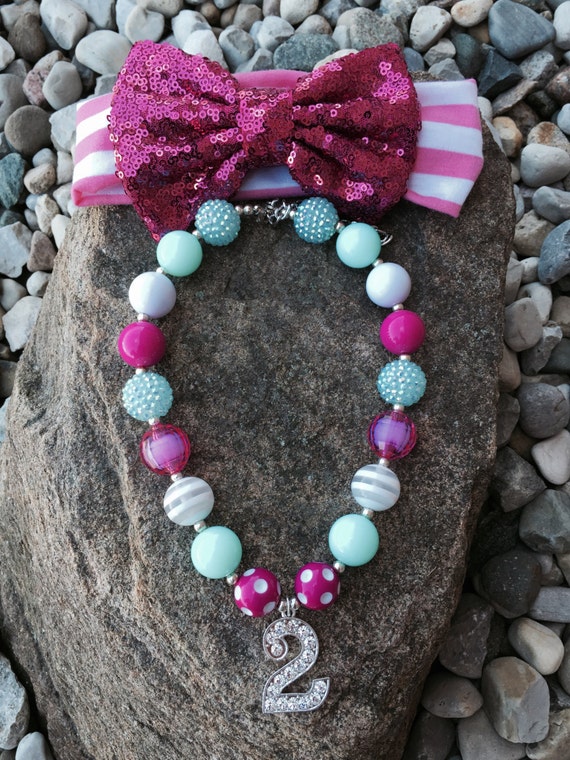 Birthday necklace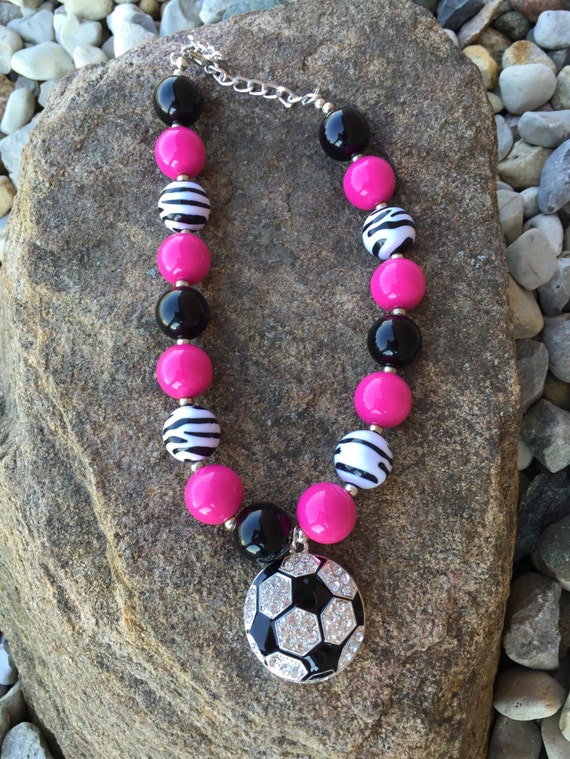 Soccer mom necklace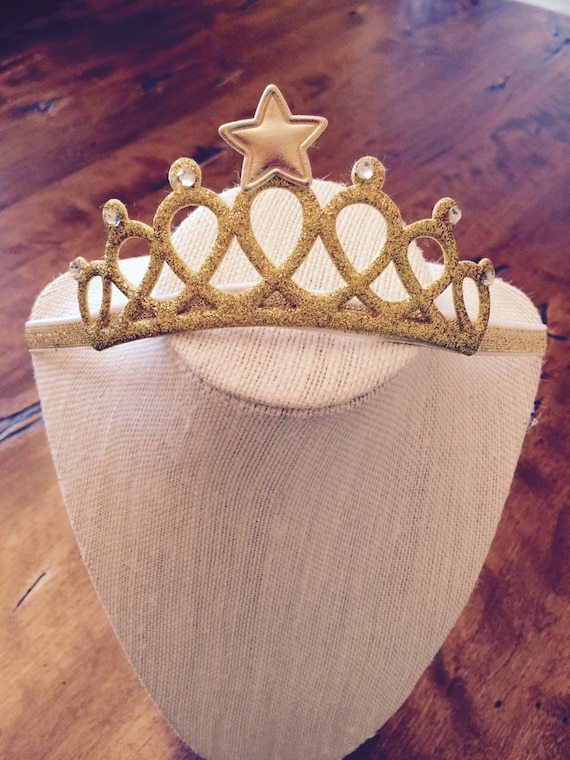 Princess Crown
If you're looking for special accessories for a little one in your life, check out TLC Bows! You'll love all of the cute birthday outfits and accessories, and holiday accessories, as well! There are lots of great stocking stuffer ideas, so be sure to take a look at everything!
Want them? Get them!
Want them? Win them!
One lucky reader will win a $25.00 Gift Code from TLC Bows Boutique! Open to US residents, 18 and older. Just use the handy RC entry form below to enter for your chance to win! MBP is not responsible for prize fulfillment. See our policies page for details.
Special thanks to Ashley of TLC Bows to treating us to these adorable holiday accessories, and for offering this wonderful holiday giveaway for our readers!
Good luck & happy holidays!
a Rafflecopter giveaway