The Spangler Science Club was designed to inspire the next generation of scientists. Their products feature the coolest hands-on science experiments and inquiry-based activities. Each month recipients receive a box filled with the science tools and resources needed to conduct experiments and challenges that combine the mix of critical thinking, tinkering, and FUN!
Includes the science tools and resources needed to conduct multiple hands-on science experiments and design challenges related to the monthly theme.
Easy to follow, step-by-step instructions to guide the young scientist through each of the experiments.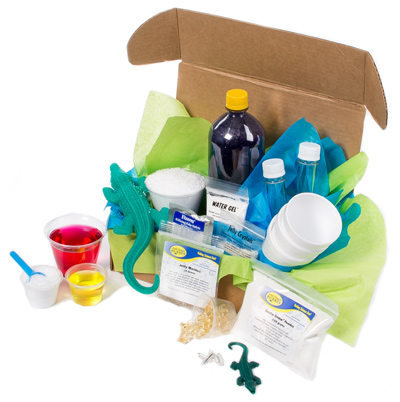 Explore a new theme each month – kitchen chemistry, the power of air, science magic, bubbling potions – every month.
Packed with science fair project ideas and take-it-further challenges
Perfect science spark for children in grades K-6
We got After Dinner Science!
Almost everything we need in one box!
Not only does it easily walk kids through step by step...
There are questions to get their minds wondering and thinking about why what happened just happened!
There is also a super cool parent's guide! LOVE what it says on the front!
The Spangler Science Club features highly interactive experiments and hands-on activities created by Steve Spangler. His easy to follow lessons serve as an introduction to more in-depth experiments and challenges that push the learner's creativity to the next level. The experiments are likely to fizz, pop, bubble or erupt into something that is guaranteed to fill the room with oohs & ahhhs. Each box is filled with Steve Spangler's unique blend of experiences that inspire wonder, boost creativity, enhance problem-solving skills and make learning fun.

Each month you'll receive a box filled with the science tools and resources needed to explore real-world STEM (an integration of science, technology, engineering and mathematics) activities.
Conduct theme based activities, experiments and design challenges each month
The easy to follow step-by-step instructions guide the learner through the scientific method while providing open-ended activities to promote further learning.
Each box is focused around a themed experience designed by Steve Spangler himself that combines the perfect mix of critical thinking, tinkering and fun.
Prepare your young scientist for a future STEM-based career!
Learn the real science behind each amazing experiment
Great resource for teachers, child care professionals and science enthusiasts
Make STEM learning fun!
The Steve Spangler Science Club is available ONLINE
and can be purchased Month by Month for $29.99 each month
for 3 months for $26.99 each month
or for 12 months for $24.99 each month