Thank you to Yours Exquisitely for providing me with a product for review, and allowing me to share my honest opinion with my readers. All thoughts and opinions shared are my own.
I remember the days leading up to my wedding like they happened yesterday. The parties, the showers, and then of course, the big day! Aside from the stress of planning a large wedding, the celebratory moments were so much fun, and so very relaxing. My best friend happens to be getting married in just a few weeks, and I am honored to be her Matron of Honor. Honestly, I didn't think I'd be appearing in anyone's wedding party in my 30's. When I was asked, I was so honored, and couldn't wait to start planning a few special surprises for the fabulous bride-to-be.
As I began to think about what types of items I might want to include in special pre-wedding events, I knew that a special
bridal sash
would make a fun statement piece, as well as a wonderful keepsake. I loved having a special sash to wear during my own pre-wedding celebrations, and wanted Vern to have something beautiful to wear for her Bachelorette weekend, as well as her bridal shower.
I was lucky enough to connect with Mya, owner of
Yours Exquisitely
. Yours Exquisitely specializes in beautiful handmade sashes for special occasions. All of the sashes from Yours Exquisitely are able to be customized for any occasion, such as bachelorette, bridal showers, mom-to-be, etc. Mya and I chatted a bit about a special Red Hot Bachelorette Weekend that was planned for the special bride-to-be, and she offered to send a gorgeous sash in time for our special event! The photo of the sash looked gorgeous in the photo, and I couldn't wait to see it in person!
I presented my friend Veronica with this gorgeous Bride-to-be Sash from Yours Exqusitely at her Bachelorette Weekend.
Veronica was not only surprised by this beautiful sash, she was almost moved to tears because of the thoughtful gesture. She just kept running her fingers over the smooth sash, beaming with excitement, and pride. All of the girls at the event loved the sash- they took turns holding it, and 'Ooed, and Aahed' over it. The underneath of the shoulder area of the sash had a piece of grip on it, to keep the sash from sliding off, which we all thought was very clever. Veronica used a small safety pin to secure the sash to her clothing near the bottom.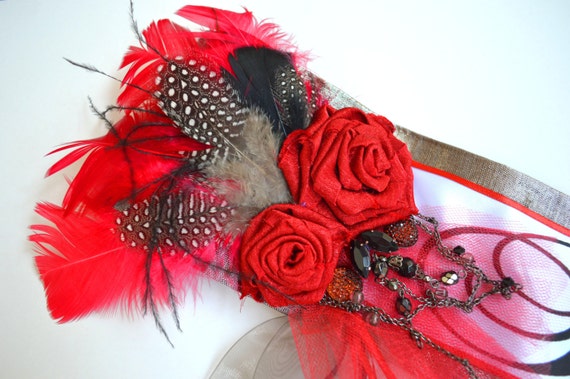 The sash contained absolutely stunning detail, such as this- feathers, flowers, jewels, and dangling ribbons!
Veronica loved the sash so much, that she wore it all weekend for her Bachelorette event- out to breakfast, strolling downtown with the girls, out to dinner, and then out for a night on the town! The sash was certainly a conversation piece, and an attention-grabber. The sash survived the bachelorette weekend, and Veronica informed me that she'd been taking extra good care of it, because she intended to wear it for every pre-wedding party/shower/celebration!
Veronica, pictured with me, at her recent Bridal Shower, showing off her beautiful sash!
Cutting the cake at the bridal shower...
...and opening gifts!
All of the guests at Veronica's bridal shower were in love with her beautiful bridal sash. They all wanted to know where it came from! They loved the pretty details, and how the ribbons just dangled, and danced with the bride as she moved.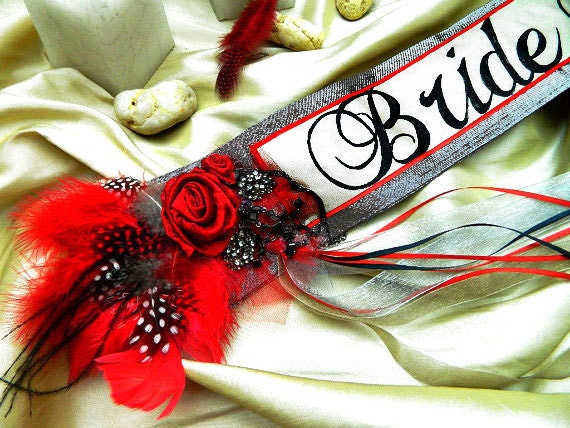 Details of the Bride to Be Sash
This dazzling bachelorette sash features an arrangement of rhinestones, handmade flowers, feathers, and cascading ribbons on a metallic sash. Great for Bridal Showers, Bachelorettes, Hen Parties, Birthdays, Baby Showers, Quinceaneras
Pricing is for standard Bachelorette and Bride To Be message, font. Custom colors available
Sash dimensions are 3.5"W x 35"L. Please indicate in notes section for custom size
**Extra
Future Mrs./Custom message/font $5
Rhinestone Bride To Be Message $7
Rush orders (US) $5
Not only does Yours Exquisitely offer bridal sashes,
take a look at what else you'll find in their Etsy Shop...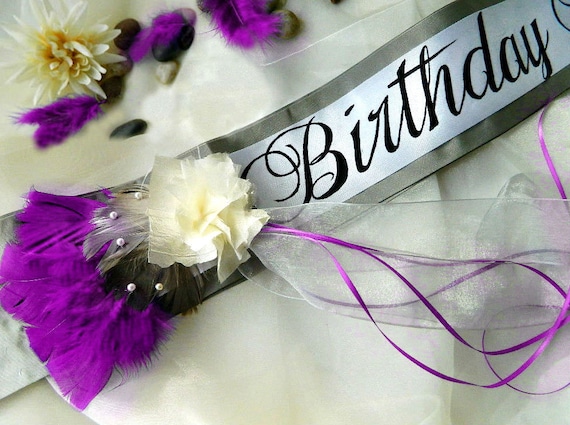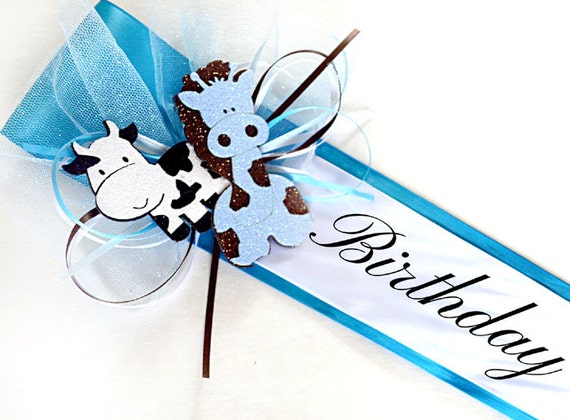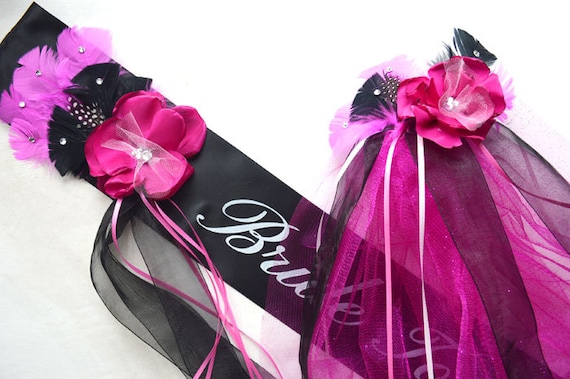 Bridal Sash and Veil Set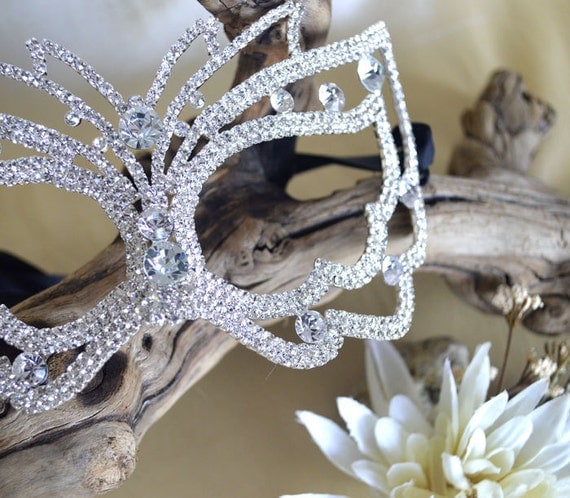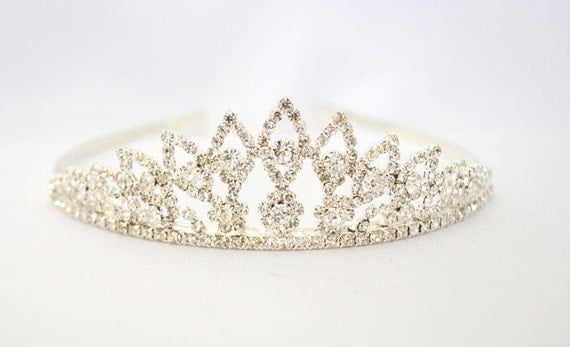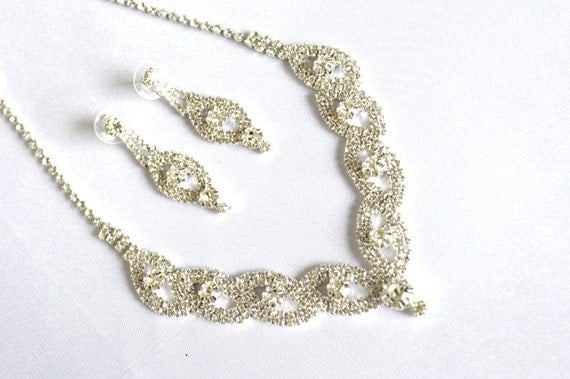 If you or someone special is planning a special party or event, why not consider a special occasion sash? From bridal to mommy and birthday sashes and accessories, there's a beautiful gift for everyone! I could see these special sashes being customized for someone retiring, someone who has reached a milestone in recovery, just graduated from school, etc! The options are endless- and don't forget- the colors and message can be customized to your liking! I hope to see the sash again at the wedding weekend in New Orleans this October! Veronica told me that she has three more pre-weding parties she plans to wear the sash to!
Mya is a delight to work with, and she truly cares about her products, and her customers. She'll make sure you have your special sash or accessories in time for your special event!
Want one? Get one!
If you're looking for a special sash or gift, be sure to check out all of the beautiful designs by Yours Exquisitely! Be sure to browse their
website
, as well as their
Etsy Shop
. You can also keep up with Yours Exquisitely through
Facebook
,
Twitter
, and
Pinterest
!
Want one? Win one!
One lucky reader will win a beautiful sash of their choice from Yours Exquisitely (valued up to $29.99). This giveaway is open to US residents, 18 and older- one entry per household. Just use the RC entry form below to enter for your chance to win! MBP is not responsible for prize fulfillment. See our policies page for complete contest rules/details.
Special thanks to Mya for participating in out special Bachelorette Weekend event, and sending us this gorgeous bridal sash for review, as well as offering this wonderful giveaway for our readers!