Since I was a little girl, I have had a fondness for pottery and stoneware. I am certain that this adoration was passed onto me by my Grandma Madeline. Gram (as we call her) has collected many lovely pieces over the years, and this year I am so excited to add this beautiful
Sugar Packet Holder (made by
Ceramika Bona
and available through Polmedia) to her collection. I think this might be one of the most beautiful pieces I have seen!
Polmedia is the largest distributor of Polish pottery in the world. Their 12,000 sq. ft. warehouse in Seguin, TX houses over 50,000 different combinations of shapes and patterns of Polish pottery. Not only do they provide the best selection, but they offer free shipping to retail customers and hassle-free returns. They have been in business since 1991 and we pride themselves in superb customer service. They import only the finest Quality 1 stoneware.
Clockwise from upper left: Interior, Bottom, Front, and Back=JUST BEAUTIFUL!
Visiting the Polmedia website, I saw so many beautiful pieces of pottery and stoneware. The sugar packet holder caught my eye for my Gram because she has been using SweetNLow for years and stores the packets in a plain old orange/brown plastic container. This packet holder will be much nicer to look at and because Polish Pottery Stoneware is durable for everyday use and crack and chip resistant, I think that Gram will feel comfortable having it out in her coffee corner!
Now, the sugar packet holder was definitely not the only piece of
Polmedia Polish Pottery and Boleslawiec Stoneware
to catch my eye! If you are anything like me (and my Gram) the Polmedia website is an online treasure trove full of the most stunning Polish pottery and stoneware. Just check out a few of the other pieces that happened to catch my eye during my many "visits" to the online warehouse and outlet store.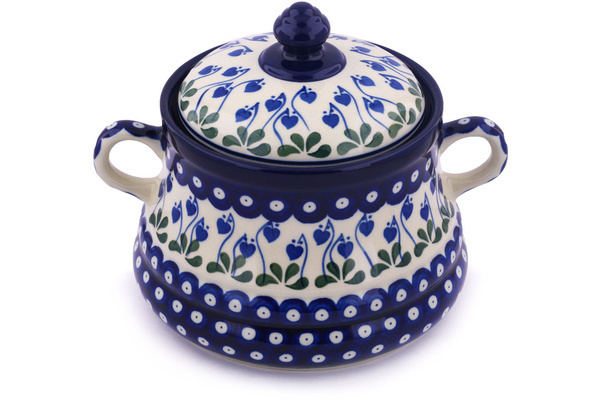 This Jar with Lid Would Make a Great Gift Filled with Homemade Cookies!

An Angel Figurine Like This One Would Be Perfect For My Mom Who Collects Angel Figurines!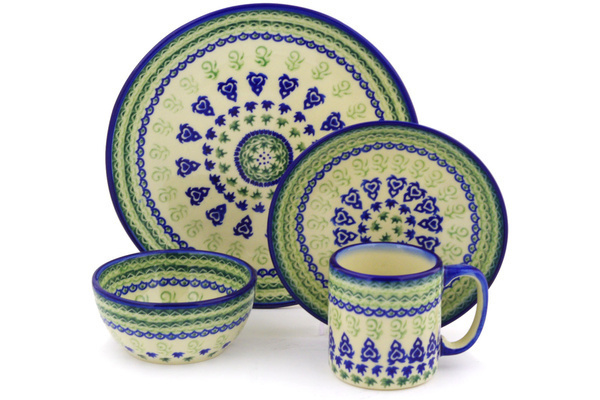 This Place Setting Would Make an Excellent Gift for Someone in a New Home!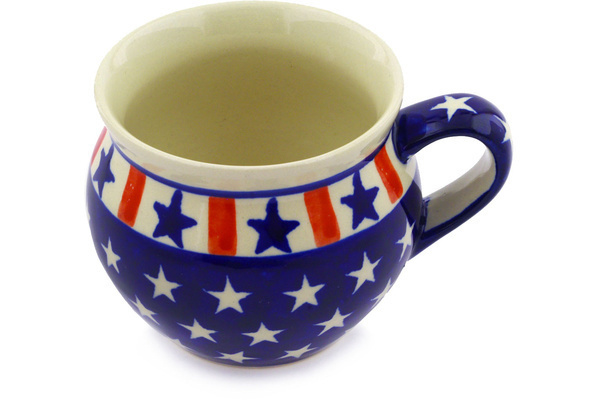 A Set of These Bubble Mugs Would Be Perfect for Matt's Parents Since They Celebrate Their Anniversary on July 4th!
Want It? Buy It!
You can (and should) buy any of these amazing pieces online at the
Polmedia website
. Don't forget to follow Polmedia on
Facebook
and
Twitter
for specials like "Deal of the Day" and Coupon Codes!
Special thanks to Polmedia Pottery for allowing me to review one of their beautiful pieces!