Happy Tuesday, folks! I am up early this morning at the beautiful
Wilderness at the Smokies
Resort in Sevierville, TN. A full review of our trip will be coming soon, but in the meantime, I wanted to share just a few photos. Most of them are on my camera, and I won't be able to transfer them until I am back home, but there are a few on my phone, which I can share now.
Breakfast at Cracker Barrel on Monday morning- one of B's favorite restaurants, just down the road from the resort.
Quick photo at the resort, before getting ready to head to the Wild Water Dome Indoor Water Park.
We spent Monday morning at the indoor water park, and the afternoon at the outdoor water park (one of them). B found that he loved the Lazy River, and we went round about 15 times.
Me, geting excited about having a bit of golden color. Summer tan, here I come!
We had a super light lunch, and everyone was starving after playing at the water park all day, so we went to Texas Roadhouse for dinner... one of Sacha's all time favorite places to get a steak.
Steph told me how cool the water park looked at night, and she was right- it looked totally awesome when we drove back to the resort after dinner. Check it out!
Back in our comfy room- B wanted to watch Frozen, which we brought from home. The room had a DVD player hooked up to the TV, so thanks for that, Wilderness at the Smokies!
Monday was a really fun, full day of playing. I can't wait to share even more details with you about how great the resort is, and all of the reasons why you and your family will love it! We have to go back home to Salisbury today, and I am bummed, because I never wants vacation to end. I love traveling, and even though we're only about four hours from home, it's enough of a distance to make it feel like vacation. Our big vacation will be coming up in July, and I'll be looking forward to seeing family that we haven't seen in a long time, but I have to tell you, there's just something about being in the mountains that I find so very relaxing! The scenery is so beautiful here, and I really want to plan another trip out here, so we can explore Pigeon Forge, Gatlinburg, and the surrounding area. There are so many things to see and do here, that we can't possibly get to them all. We may drive through Gatlinburg on the way home, or stop off in Asheville (another place I love- I could live there!). My favorite chocolate shop is located in Asheville, and it's been almost a year since the last time we visited.
Another great thing about Wilderness at the Smokies- they serve Starbucks coffee in the lobby cafe! Here I am, sneaking back into the room, trying not to wake the boys. I bolted for the cafe as soon as I rolled out of bed, so excuse my hot mess selfie. It's vacation, after all!
Even though we have to check out of our room by 11 am, we can stay and play all day in the water parks, so that's what we intend to do. Who cares if we don't get home until midnight, right? We have a big day ahead of splashing and playing, and then a bit of a drive home... smelling like pool water, but oh, well.
Can't wait to show you even more pictures after we get home! Stay tuned for a 2-part Day Trips and Destinations series on this visit!
Here's hoping you all have a Terrific Tuesday!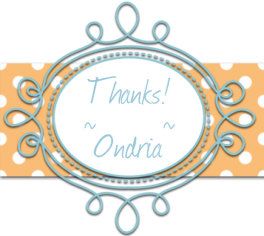 Disclosure: This post made possible by Wilderness at the Smokies Resort, which offered us a media stay rate for our visit. I was in no way compensated for this post, nor am I obligated to review this experience. All thoughts and opinions are my own. Your experience may differ.