WHO LAUGH, LEARN, AND SAVE THE DAY!
Available for the First Time Ever on DVD May 13, 2014
New York, NY – March 18, 2014 – When in trouble, just yelp for help! The PAW Patrol pups are ready to save the day at home in their first-ever DVD! Prepare for 10 exhilarating adventures from the hit animated preschool series, PAW Patrol. The series, produced and owned by Spin Master Entertainment, follows the adventures of six heroic rescue pups and a tech-savvy boy who work hard to show the people of Adventure Bay that "no job is too big, no pup is too small!" The series features a curriculum that focuses on citizenship, social skills, and problem-solving. PAW Patrol premiered as the #1 preschool series on TV in August 2013 and is currently one of Nickelodeon's top three preschool series. The DVD is produced by Nickelodeon Home Entertainment and distributed by Paramount Home Media Distribution in the US. PAW Patrol will be available on DVD on May 13, 2014 for the suggested retail price of $14.99.
Pups Save the Sea Turtles / Pups and the Very Big Baby
Ryder, Chase, and Rubble hatch a plan to help sea turtle hatchlings safely cross the road to get to the beach! / There's a beached baby whale in Adventure Bay! Can the PAW Patrol work together to reunite it with its mother?
Pups and the Kitty-tastrophe / Pups Save a Train
Ryder and the PAW Patrol rescue a lost kitty from the bay, but who will save them from all the mayhem she causes? / Ryder, Rubble, and Rocky call in Chase to help the free Katie and Cali's train from a rockslide!
Pup Pup Boogie / Pups in a Fog
The PAW Patrol must work quickly to fix the tracks and remove a train car at the Adventure Bay Train Station, before the next train comes. / Ryder and the PAW Patrol battle the clock to fix the lighthouse.
Pup Pup Goose / Pup Pup and Away
Marshal gets a new BFF when a gosling he names "Fuzzy" takes a liking to him. / When Mayor Goodway accidentally takes off in a hot air balloon, Ryder and the PAW Patrol must make a dramatic rescue to save her and win the race!
Pups Save the Circus / Pup a Doodle Do
Ryder gets a call from the Circus ringmaster – Ellie the baby elephant has escaped from the circus train! / Mayor Goodway's purse chicken "Chickaletta" has gone missing. Ryder and the PAW Patrol search Adventure bay.
PAW Patrol Fast Facts:
Street Date: May 13, 2014
Catalogue: 805434 (US only)
DVD SRP: $14.99
Running Time: Approximately 117 Minutes
B is always super excited when packages shaped like this one arrive at our house... he knows it's going to be a DVD or Blu-Ray!
B couldn't wait to tear into this envelope to see what could be inside of it! I knew what it was, and figured he'd be pretty excited, though he'd never seen Paw Patrol before, so there would be a chance that he might not be interested. I corssed my fingers, and hoped for the best.
Oh yeah... excitement! Just look at this adorable face!
'A new puppy video, for me?' B's sweet little voice rang. Paw Patrol is new to us, though B may have seen it a time or two at Grammy and Papa's house. He loves animated, talking animals- especially puppies, so I figured that Paw Patrol would be a big winner.
These cute and spunky pups are ready to save the day!
We popped the Paw Patrol disc into our DVD player, and it was love at first 'woof.' The theme music is very catchy (B sings the Paw Patrol song non-stop, and now, so do I), and Ryder and his adorable pup friends are waiting to spring into action with each new and exciting episode!
B quickly found himself drawn to episodes like, Pup Pup Boogie, where the pups dance, but also have to fix a track for the trains, before the nect train comes. It's a great episode about team work, following directions and caring about others. Another favorite episode is Pup A Doodle Do, where the pups come together to find Chickaletta, Mayor Goodway's purse chicken, who has gone missing! Working together solves the mystery!
Each and every episode is packed with a fun, but strong message about the things we can accomplish when we work together as a team, and encourage one another. This is a fantastic show for preschoolers, demonstrating how we can build community by working together, as well as building problem solving skills!
As a parent, I know that I can feel good about allowing my son to watch Paw Patrol. Nick Jr. has so many educational shows for children, and we just love them. We can't wait to see what kinds of adventures the Paw Patrol pups and their pal Ryder will have next!
Look for Paw Patrol on DVD, starting today, wherever you prefer to purchase your home entertainment discs. You can catch Paw Patrol weekdays at 12:00 pm EST on Nick Jr., or go to
Nick Jr. online
, to watch full episodes, play Paw Patrol games, or find fun Paw Patrol printables! Connect with Nick Jr. through
Facebook
,
Twitter
and
Pinterest
.
Want It? Win It!
One lucky MBP reader will win a copy of Paw Patrol on DVD! Just use the handy dandy Rafflecopter entry form below to enter for your chance to win! Giveaway is open to US residents, 18 and older.
Good luck!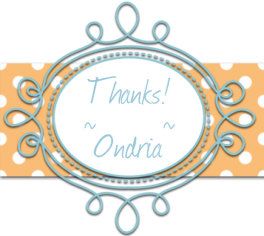 Nickelodeon, now in its 34th year, is the number-one entertainment brand for kids. It has built a diverse, global business by putting kids first in everything it does. The company includes television programming and production in the United States and around the world, plus consumer products, online, recreation, books and feature films. Nickelodeon's U.S. television network is seen in more than 100 million households and has been the number-one-rated basic cable network for 19 consecutive years. For more information or artwork, visit http://www.nickpress.com. Nickelodeon and all related titles, characters and logos are trademarks of Viacom Inc. (NASDAQ: VIA, VIA.B).
About Paramount Home Media Distribution
Paramount Home Media Distribution (PHMD) is part of Paramount Pictures Corporation (PPC), a global producer and distributor of filmed entertainment. PPC is a unit of Viacom (NASDAQ: VIAB, VIA), a leading content company with prominent and respected film, television and digital entertainment brands. The PHMD division oversees PPC's home entertainment, digital and television distribution activities worldwide. The division is responsible for the sales, marketing and distribution of home entertainment content on behalf of Paramount Pictures, Paramount Animation, Paramount Vantage, Paramount Classics, Insurge Pictures, MTV, Nickelodeon, Comedy Central and CBS and for providing home entertainment fulfillment services for certain DreamWorks Animation Home Entertainment titles. PHMD additionally manages global licensing of studio content and distribution across worldwide digital and television distribution platforms including online, mobile and portable devices and emerging technologies.
A multi-category children's entertainment company, Spin Master has been designing, developing, manufacturing, and marketing consumer products for children around the world since 1994 and is recognized as a global growth leader within the toy industry. Spin Master is best known for such popular brands as boy's action phenomena and 2009-2010 Boy's Toy of the Year winner Bakugan Battle Brawlers™, and award-winning brands Air Hogs®, Aquadoodle™, Flutterbye™, Spin Master Games™ including 2014 Game of the Year, Boom Boom Balloon ™ and the popular Hedbanz™, SpyGear™, Tech Deck™, and the 2014 Innovative Toy of the Year Zoomer™. The company has also marked an entry into children's media with the launch of Spin Master Entertainment, a subsidiary focusing on the design, development and production of television and other media properties, including the hit animated preschool series, PAW Patrol™. Spin Master employs over 900 people with offices in Toronto, Los Angeles, London, Paris, Hong Kong, Mexico City, Munich, and Milan. For additional information please visit: www.spinmaster.com.