We had the great pleasure of heading to one of our favorite venues on Thursday night (Time Warner Cable Arena in Charlotte, NC), to see some very special friends! The Disney Junior Live: Pirate and Princess Adventures Tour stopped off in Charlotte for the evening, and B couldn't wait to see his favorite Disney Junior pals live!
The show kicked off with a special surprise from Doc McStuffins! She helped to fix a remote control monster truck before the show began, and got all of the boys and girls excited to see their favorite pirates and princesses. B really loved Doc McStuffins and her friends, so he was excited to see her!
Waiting for the show to begin...
...and enjoying some popcorn ($5.00/box, by the way).
You're not supposed to bring food into the venue, so I was pretty upset to see so many parents with snacks that they brought from home. The last time we tried to bring a snack into the arena, we wound up having to toss a whole brand new bag of Gold Fish crackers while we were going through the security line. Snacks at any venue are $$$$, and though I love my child, I was not about to pay $15.00 for a snow cone in a Disney Cup. True story.
Sofia the First, learning how to be a royal at Royal Prep...
The show actualy began with a very special welcome from who else- Mickey and Minni Mouse! B was so excited to see them... he loves those big eared mice! The first half of the show was about Sofia the First, and I have to say, since I don't have a little girl, I don't know very much about Sofia. We got to know her family, and the actors danced beautifully for us.
A glimpse into Sofia's world on stage...
Catching up with our favorite faries...
It was a lot of fun to interact with the three faries, originally from Sleeping Beauty. They actually fought over what color the castle ought to be- turned it pink and blue, and eventually settled on the color purple. The faries teach at the Royal Prep School, and had to teach the little royals how to present themselves to their family and friends.
Sofia also had to learn how to welcome guests to a special festival...
Sofia asked the audience for help, using her special amulet, which actually called upon Cinderella! Cinderella came out, beautifully dressed to sing a song with Sofia, and to give her some important advice about giving a gift from the heart. I thought the princess show was super sweet, and B was utterly bored. The first half of the show lasted for about 30 minutes, and then there was a brief intermission, allowing for a potty break, etc.
'We want Jake- bring out Jake!'
The second half of the show was an adventure on the seas with Jake and the Neverland Pirates. B couldn't wait to see Jake and his pirate crew! When they finally came out, you should have heard the cheers from all of the kids, and the parents in the arena! It was so silly to hear all of the parents (including myself and my hubby), singing the Jake and the Neverland Pirates theme song with their kids! Yo ho, let's go!
Jake, Izzy, Cubby and Scully...
We had a blast helping Jake and his crew search for the map that would lead to the golden volcano! Holding onto the map, however, was tricky- as mean and sneaky old Captain Hook was up to his old tricks! Captain Hook and Mr. Smee got the map, and took it on board their own ship- the Jolly Roger!
On board the Jolly Roger...
It was up to us to help Jake and his pirate crew retrieve the map, but Captain Hook had even more dirty tricks up his sleeves! He caught Jake in a net up in the crow's nest, and with Izzy's help, we clapped as hard as we could to call upon Tinker Bell, who appeared right when we needed her! We also crowed to all upon someone else for some help. Can you guess who it was?
Yes- Peter Pan! Here, he's flying to help rescue Jake!
It was so awesome to see B react to seeing Peter Pan flying across the stage, coming to help us rescue Jake! We're all a part of Peter's Pirate team! Peter reminded us to work together as a team, and to call on him whenever we need his help! After that, we still needed to get the map fom Captain Hook, and once Cubby and Izzy got it back, the race was on to get to the Golden Volcano! The Jolly Roger and Bucky raced side by side to see who would get to the volcano first!
There was even a little visit from the Tick Tock Croc!
Captain Hook is very afraid of the Tick Tock Croc, so Jake and his friends helped to save Captain Hook, by giving him a little bit of Pixie Dust to get him out of a bad situation. Captain Hook saw what it meant to have true friends, and had a change of heart. We finally made it to the Golden Volcano with Jake and the rest of the crew, and once we got there, it errupted with treasure! We found tons of gold debloons (the volcano errupted gold confetti- it was pretty cool)!
At the end of the show, all of the royals and pirates gathered on stage for a final song with Mickey and Minni, and they sang, 'Be Who You Want to Be.' It was a great way to end a great show!
We had a blast, singing along with Jake and our pirate crew friends, and we can't wait for our next adventure on the seas!
Want to Go? Catch the Tour!
Head on over to
Disney Junior Live
to see the show schedule and to find out where the tour stops next, or to purchase tickets!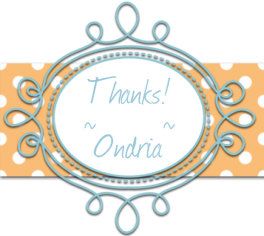 Disclosure: We were provided (4) tickets to the Disney Junior Live Tour in exchange for promoting this event. All opinions expressed are my own. Your experience may differ,