Part of MBP's St. Patrick's Day Guide
With St. Patrick's Day rolling in just a couple of weeks from now, I am getting my green on at home! I think I may have mentioned in an earlier post that I'm really not Irish. I have strong Italian and French roots, and even Scottish and German, but there's really no Irish in me. My husband's grandmother is Irish, however, so that makes him a little bit Irish, and even makes my son a tiny bit Irish, too. I think it's fun and even sort of important for us to teach our son about the different customs and traditions of our ancestors, so this year, we're doing a few fun little things to decorate for St. Patrick's Day and show off that Irish heritage around our home.

Nothing says 'celebration' like a beautifully made, festive banner. I connected with Liz, owner of
A Banner Affair
, a few weeks back. Liz is incredibly talented and has a vision for bringing celebratory words and phrases to life, and turning them into fun, beautiful, whimsical banners for all sorts of celebrations and occasions. From holidays to baby showers and weddings, Liz can create pretty much anything your heart might desire. I loved Liz's designs as soon as I saw them, and thought that it might be nice to have a fun and festive little banner for St. Patrick's Day to be displayed in our home during the month of March. Liz loved the idea, and quickly got to work on a simple, yet pretty little banner for our family to enjoy.
Our St. Patrick's Day themed banner came to us in a mailer envelope, with bubble wrap inside.
I was excited to see the banner in person. I saw some photos of what it would look like, in the A Banner Affair Etsy shop, but of course, I knew it would look ten times better in person! Little B was eager to see it, too, so I let him carefully help me slide the item out of the packaging and place it on our table.
A sneak peek of our banner, all wrapped up and sealed in a plastic bag for protection.
The banner was wrapped with brown string, so it held together nicely, and didn't get tangled during shipping.
The
St. Patrick's Day banner
is made up of seven 4 x 4 chipboard pieces- five letters to spell out 'LUCKY' and two pieces with green shamrocks on them. The edges of the chipboard sort of have that antique look and feel, as they are light brown. The actual lettering, and the shamrocks are made out of card stock, and the chipboard squares are strung together using a durable jute twine.
The banner felt light enough to hang easily, but had a bit of weight to it. This is a big plus, because I know that it will hold up well, and I can keep it for many seasons to come, if I store it properly. Any other type of paper banner would be doomed in my house. Paper doesn't fair well when there are little hands around.
My new little 'LUCKY' Banner from A Banner Affair...
I am in the process of putting some of my springtime decor out in the house, and one of my favorite spots to decorate is on top of my sideboard in the dining room. We have a matching mirror hanging above it, and I love to use the mirror as another area to decorate. I sometimes hang long swags around it, hang a wreath over it, etc. It's also my favorite spot to display banners, because B can't reach them there, and they almost always fit perfectly over the width of the mirror!
The mirror turns out to be the perfect place for this lovely little banner to be displayed!
Lucky me for finding A Banner Affair!
I love how the banner just sort of drapes right over the mirror, and the green shades tie right in with my green dining room! I never like to go overboard with decor, especially in a small space, so adding little accents here and there prove to be a great route to take when decorating for holidays and occasions.
Our friends and family members who have been by our house since I put the 'LUCKY'
banner
up, have commented how cute it is, and how well it fits in with the dining room. It also would have worked well in my kitchen... but I love it right where it is!
There are so many gorgeous banner designs available from A Banner Affair, that it's hard not to want one of everything!
Check out some of the other designs I am loving...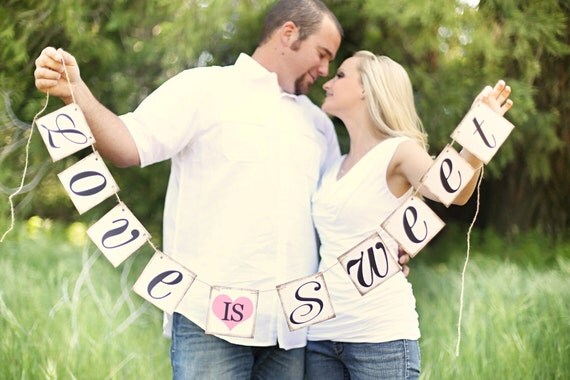 Love is Sweet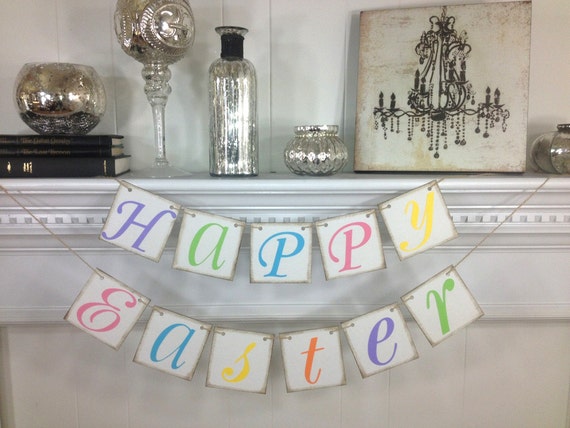 Happy Easter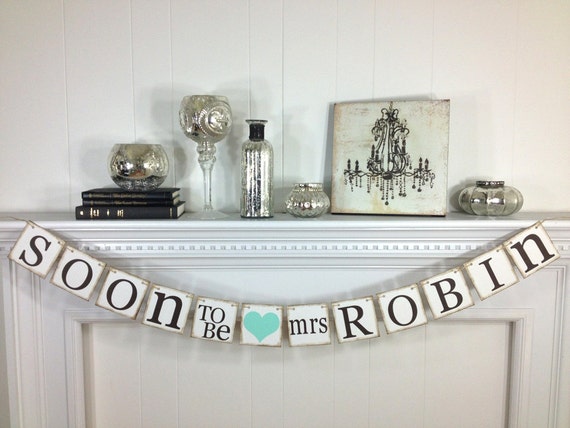 Soon to be Mrs. _________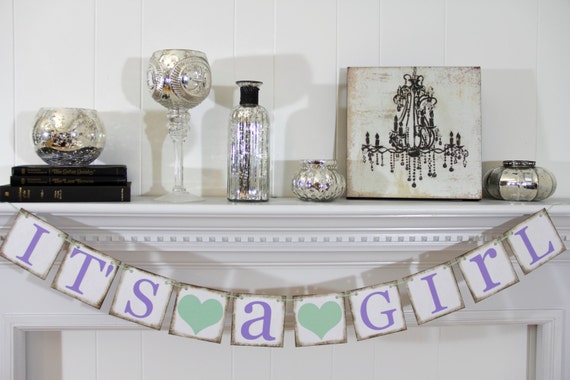 Baby Shower Banner
Gorgeous, right? These banners are mad to order, and can be customized to your liking! They're wonderful to display at parties or celebrations, to use as
photo props
, or to display in your home, office, place of business or classroom, if you happen to be a teacher! I have a special photo to take of B, and can't wait to use the 'LUCKY' banner as a
photo backdrop
!
If you have a special occasion coming up, or are hosting a party or shower for someone this spring, take a look at these beautiful banners from A Banner Affair! Even if you're wanting to take some professional looking family photos at home, a banner would be a great addition to the pictures! You can easily hang it wherever you like with a little tape, and it comes right down when you're ready to remove it. A beautiful banner is the perfect centerpiece for any gathering!
Want It? Buy It!
Head on over to
A Banner Affair
to browse even more banner designs, or to speak with Liz about a custom design for your event. She's love to hear from you and would be happy to work with you on a design to fit your style or theme. You can also connect with
A Banner Affair on Facebook
!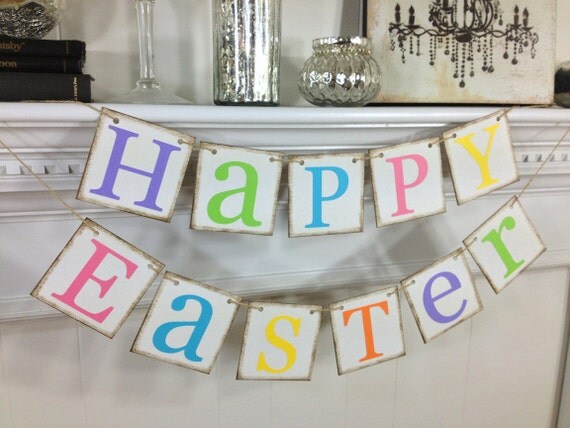 One lucky MBP reader will win their very own Easter or Springtime Banner from
A Banner Affair
. Giveaway is open to US residents, 18 and older. Just use the Rafflecopter entry form below to enter for your chance to win!
Special thanks to Liz of A Banner Affair for allowing us to review this lucky little banner and add a little cheer to our home for St. Patrick's Day, and for offering this fun giveaway for our readers!