Remember back when you were but a child, with an imagination that seemed to have no limit? How about that very special sibling, friend or even stuffed pal that you did everything with? For many of us, our childhood played a big part in shaping who we are today, as parents. It's no wonder that we almost experience childhood all over again, as our own children come into the world and begin to grow. It seems that almost every new generation of parents describe their childhood as 'a simpler time,' as I know my parents did. Now that I am a parent, faced with new fangled technology and the urge to protect and guard my child from too much 'wordly' information at such a young, innocent age, I am glad to know that there are still educational series for children that celebrate kids being kids, and focus on them using their imaginations and creativity to learn and have lots of fun!
Meet
Toopy and Binoo
- a fun-loving, inseperable duo, living in a colorful world filled with fun and imagination! Toopy and Binoo were created by author Dominique Jolin in 1996, when the books series began. The series is now a hit animated television series for children! Toopy is an imaginitive little mouse, who loves fun and believes anything and everything can be transformed- be it a bed or a bathtub! Binoo is a sweet little cat, who just so happens to be Toopy's best pal and sidekick! Binoo shares Toopy's sense of wonder, and sees everything that Toopy sees. You never know where you'll wind up, on a special adventure when you're along for the ride with Toopy and Binoo!
I couldn't wait to enter the magical world of Toopy and Binoo with my own son!
We were sent a collection of Toopy and Binoo episodes on three DVDs.
B hardly ever puts up a fight about watching something. I have really tried to cut back on his screen time between the television and all of the devices we own, so he was excited to have some special time with mommy to check out this wonderful series.
We received Toopy Goes Bananas, Binoo's Birthday and Funny Bunny DVD sets. Each DVD runs for about one hour, and includes twelve episodes per disc. The episodes are short, which B and I both appreciate, because the attention span of a three-year-old is still pretty short. There are English and French language tracks available.
We really enjoyed entering the colorful world of Toopy and Binoo. We had so much fun helping Toopy search for the perfect place to hide an Easter egg for Binoo. We also celebrated Binoo's birthday, and went through an amazing maze, explored a castle, met a genie, and more!
Here's one of our favorite episodes: Little Red Binoo!
When I think about Toopy and Binoo, I think of a movie that I loved when I was a child, where everything around you could transform into something truly magical. This animated children's series is both beautiful and inspiring. We have had a blast having fun watching these two lovable characters on screen, and then using our own imaginations to turn cardboard boxes into things like rocketships and puppet theaters, and turning the bath tub into a cruise ship! It's not hard to see why this series is so well loved by parents, children and educators!
Along with being able to experience and enjoy Toopy and Binoo on screen through the DVD's we were sent, B also received some special little extras...
Coloring/Activity Book and Storybook
Special Puzzle
B was very excited about the puzzle...
...and put it together all by himself, like a champ!
He also received little plush versions of Toopy and Binoo. Here they are, sharing a snack.
One of my favorite photos- B reading to Toopy and Binoo!
I have a feeling that we're going to be stepping into
the magical world of Toopy and Binoo
for many years to come. I love that children are encouraged to look at the world around them and experience the sights, sounds, they way things feel, and the possibility of what could be, if only they used their imagination. We've built lots of blanket forts and tents, and built boats out of pillows. We've gone on treasure hunts for colorful balloons, an we've transformed into magical trees and superheroes! I wake up every morning, just as excited as my son, wondering what types of adventures our day will bring!
Thanks to Toopy and Binoo, I'm experiencing a child-like sense of wonder all over again- and in a very special way, as I experience it with my own precious little one.
Want to Get to Know Toopy and Binoo?
Head to the
Toopy and Binoo
website to explore their magical world! Learn more about author and creator Dominique Jolin, and the characters, themselves! Parents can check out the section for parents and educators, and there's also an activities page with downloadable coloring sheets, and a special play area that you can explore with your kiddos!
Special thanks to our partners at Child's Play PR for including us in this special review feature and allowing us to share about Toopy and Binoo!
Where will your imagination take you today?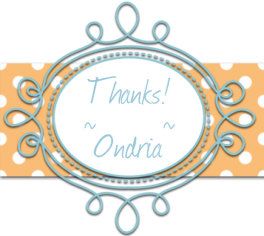 Disclosure: I received Toopy and Binoo products in exchange for a post about the show. All thoughts and opinions are my own.