After the holidays, we took a little vacation. I took the necessities along with me for the week, including some of my favorite pieces of jewelry. When my family returned from the trip, there was a lot of unpacking to do. One of my least favorite things to unpack, is my jewelry- because I have a lot of it, and am running out of room to house it all! As I started placing my jewelry back in their appropriate spaces, I began to notice that I really had very little gold jewelry. I haven't worn a lot of gold in my life, but over the past few years, I have added a few simple gold pieces to my jewelry collection. Reason being, there are just some colors or some outfits that call for that little pop that only gold or bronze jewelry can bring.

I was delighted when I received the opportunity to work with
Song Yee Designs
. Song Yee is from Costa Mesa, CA, and is a skilled jewelry maker. Song Yee began crafting her own jewelry pieces a few years ago, for her own pleasure, and enjoyed the process and the finished product so much that she just didn't want to stop making things. So, she opened up a shop on Etsy to share her handmade jewelry with the world, and the rest is history!
Song Yee was excited to work with me and to be featured on Mommy's Block Party, and wanted to send me a little surprise for review. I had already looked through her beautiful designs, and knew that I would tuly be receiving a wearable work of art.
My little box from Song Yee Designs, all wrapped up in tissue paper.
Underneath the tissue paper was this pretty box, tied up with blue and pink ribbon.
The box that held my jewelry was so prettily dressed that I didn't want to remove the ribbon... but I did want to see the jewelry, so off it came. I removed the lid to the box, and was so delighted by what was waiting for me.
My special treat was hiding underneath more tissue paper...
Ta da- Song Yee sent me these beautiful gold leaf earrings!
I loved the design of the
gold leaf earrings
by Song Yee Designs. They arrived in a cute piece of paper, with a chevron stripe across the top and bottom. I removed them from the box and immediately noticed how light and delicate they were. I couldn't wait to try them on and then show them off!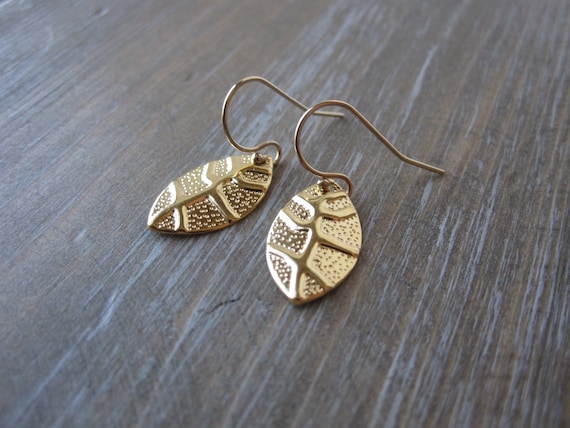 Simple, yet exquisite gold leaf earrings by Song Yee Designs: Image Credit- Song Yee Designs
Features of the Gold Leaf Earrings
- 22K Gold Plated Textured Leaf Charms (18mm)
- 14K Gold Filled French Hook Earwires
Price: $22.00
These gold textured leaves are beautifully detailed and hang from 14K gold filled earwires. Simple and pretty! ***All orders come wrapped in a padded gift box***
I tied the earrings on, and loved the way they looked with a simple blue sweater.
Small, light and lovely...
These are the perfect size for my liking, and very comfortable to wear all day long.
My favorite thing about these earrings, is the detail that is in each leaf. They really do resemble real leaves, and the gold is soft and subtle, instead of super in your face. I don't care for big, over the top jewelry and like to keep my accessories on the simple side. These earrings are perfection! They are beautifully designed, comfortable, and they don't irritate my sensitive ears, wihich is wonderful!
Song Yee Designs has so many beautiful creations, that I could create a mile long wish list!
Here are some of my favorite designs by Song Yee...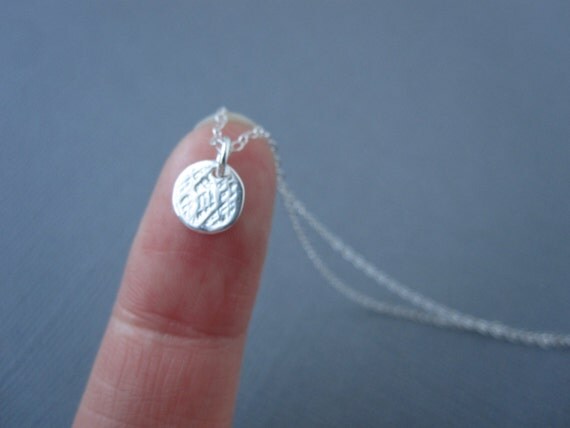 Tiny Disc Necklace: Photo c/o SYD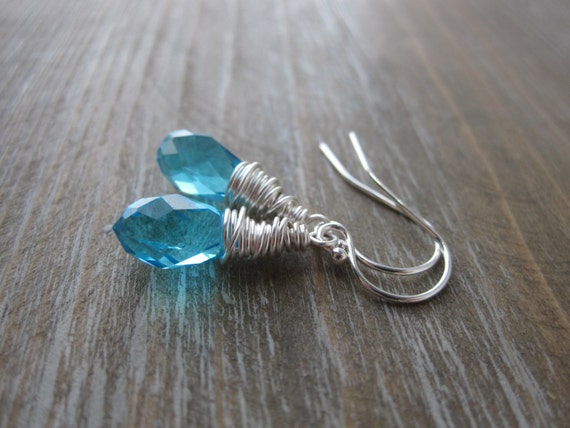 Sky Blue Wire Wrapped Svarovski Earrings: Photo c/o SYD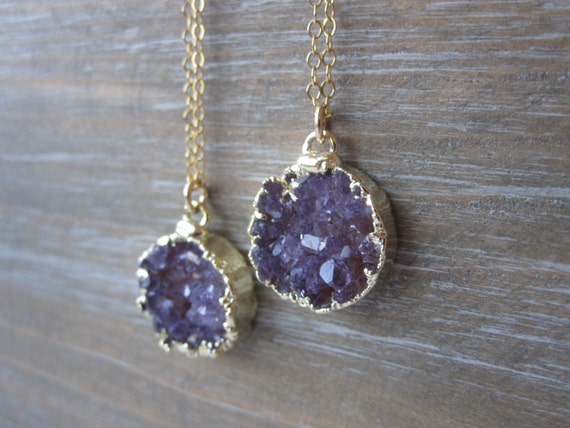 Druzy Necklace: Photo c/o SYD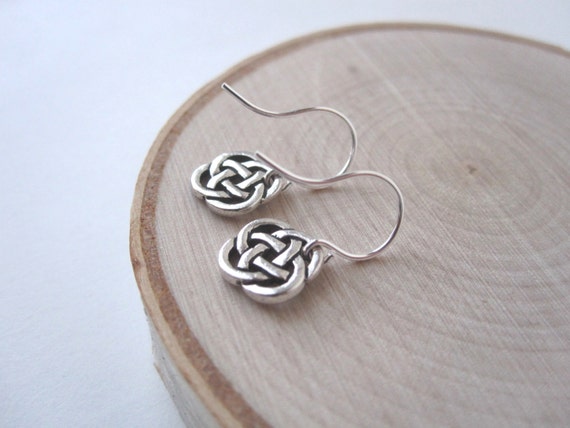 Silver Celtic Earrings: Photo c/o SYD
Song Yee's pieces are one of a kind, and so beautiful that they're wonderful for everyday wear and enjoyment, and would also make beautiful gifts! Valentine's Day will soon be upon us, and if you're looking for something simple and sweet to surprise a loved one with, Song Yee has got something just for you! I don't have a need to purchase jewelry for Valentine's Day, but I have already shown my hubby a few of Song Yee's pieces- plus, there are still a lot of family birthdays coming up that I need to buy nice gifts for! I know the ladies in my family would love some of these pretty designs!
Want It? Buy It!
To purchase the above featured items or to browse more of Song Yee's lovely designs, head on over to Song Yee Designs on Etsy or
SongYeeDesigns.com
. Song Yee would love to connect with you through social media, so be sure to like, follow and connect with her through
Facebook
,
Twitter
and
Pinterest
. Sign up for the
Song Yee Designs Newsletter
for exclusive discounts, sales and special announcements.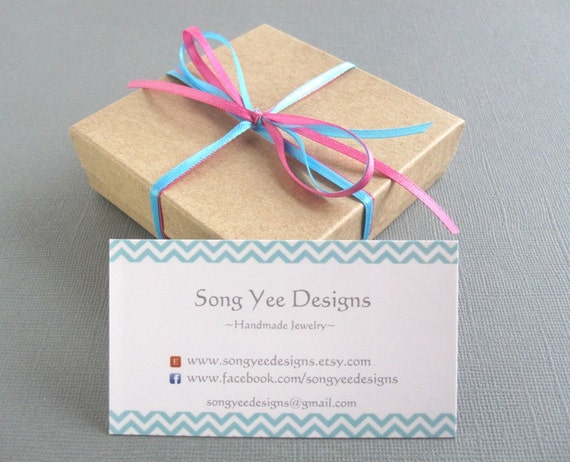 Want It? Win It!
One lucky MBP reader will win their own pair of Gold Leaf Earrings by Song Yee Designs! Giveaway is open to US residents, 18 and older. Just use the Rafflecopter entry form below to enter for your chance to win!
Special thanks to Song Yee Designs for allowing me to review one of her gorgeous jewelry designs, and for offering this beautiful giveaway for our readers.
Good luck!