If you're anything like me, you're already starting to become excited about the approaching holidays. Nothing brings me more joy than seeing my child happy. Christmas is such a beautiful time of year, and now that my son is growing into a curious little boy, I have the pleasure of telling him the Christmas story and explaining its true meaning. For our family, Christmas is also a time where we come together to share and make new memories. We love to give each other meaningful gifts, and I have always loved giving gifts to the children in our family.
It can be hard, however to keep up with children's interests. As the kiddos in our family grow, it seems that I can no longer keep up with the things they like or don't like. I want to be able to give gifts that are age appropriate, fun and educational, but aren't too juvenile. Luckily, EBeanstalk.com offers an incredible selection of hand picked toys for kids of all ages!
EBeanstalk's mission is simple- 'to plant the seeds that help children grow.' This wonderful website has brought together an amazing team of specialists, ranging in profession from child psychologists to pediatric physical therapists, and over 700 moms from around the world. This team offers their expert advice to parents, their top toy and gift picks, and their recommendations for top educational and developmental toys and games. Each and every toy available through EBeanstalk has been carefully selected and has received the EBeanstalk seal of approval.
I couldn't wait to check out the EBeanstalk site and look around at the
top selling toys for babies
. We happily adopt some names from the Angel Tree at our church every Christmas and shop for toys and needed items for babies and children in our own community. I was delighted to find all sorts of soft, safe, colorful learning and developmental toys for little ones.
Soft Rainbow Stacker, a Top Seller
One of the best things about the EBeanstalk website, is that I can decide how I want to shop with them. If I'm not totally sure what I'm looking for, but I know I might be interested in a sort of building block toy for my three year old, I can search for the brands I know he already loves. I could also search by age and gender and be shown a large selection of recommended toys for three year old boys.
Perfect for my three-year-old son- the Chuggington Over and Under Starter Set
Our nine year old cousin is also hard to shop for. I remember him being the age my son is now, and loving toy trains, etc, but now he's growing up and is into big kid stuff! Searching for a fun, yet challenging toy for him is easy through EBeanstalk! I searched by age and gender, and a ton of great gift options popped up! I actually found the perfect thing for him- something that he can build, and something that my husband will be able to work on with him. It's a long standing Christmas morning tradition for the two of them to build something together!
K Nex Cosmic Twister Coaster
There are even lots of gift options for tweens who are super hard to buy for! I wish I had known about EBeanstalk a few years ago, because I would have loved to have been able to see their gift suggestions for eleven and twelve year old girls! I am paying closer attention to the Child Dvelopment Milestones for my child's age, thanks to EBeanstalk. With the click of my mouse, I am able to read about the developmental milestones for my son this year, including dexterity, emotional, educational, imagination, language, locomotion, social and overall development. Having this information allows me to make an informed decision, when it comes to selecting a gift for my son. I think this is a wonderful tool for parents, and grandparents who want to give their child or grandchild a thoughtful gift that will aid their development. There's even a Grandparents Hotline available, which offers help with gift selection, order placement, and a special discount!
Check out some of the awesome gifts I found while browsing EBeanstalk...
Deluxe Pottery Wheel Kit
Morphibians Land Shark
Zoob 125 pc Set
Lil Shopper Playset
Whether you're looking for the best
electronic toys
for gift giving this season, or the very best
new toys for babies
, head on over to EBeanstalk and let the experts hand you a list of the perfect gift for your child, or a special child in your life! You can even surf the site with your kids, if they're a little older, and create their holiday wish lists to share with family and friends! Gift-giving has never been easier! EBeanstalk is social, and you can receive a 20% off coupon code by liking their page on
Facebook
. You can also connect with EBeanstalk through
Twitter
,
Pinterest
,
Tumblr
and
Google +
.
One lucky MBP reader will win an EBeanstalk Baby Toy Prize Pack containing a Manhattan Toy Baby Whoozit (Retail value $14.99), a Lamaze Octivity Time Toy (Retail value $25.99), and a Tiny Love Jumpy Toy (Retail value $7.99). Just use the Rafflecopter entry form below to enter for your chance to win! Giveaway is open to US residents, 18 and older.
Special thanks to our friends at EBeanstalk for allowing us to share about their wonderful website and service, and for offering this fabulous holiday giveaway for our readers!
Good luck!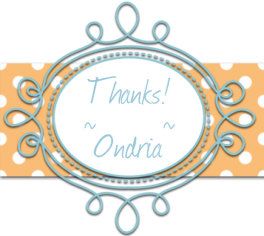 Disclosure: I received a gift card for my participation in sharing the above information. All thoughts and opinions are my own. Your experience may differ.