Part of Balian's 3rd Birthday Bash
Ever since Balian was a baby, nearing his first birthday, I have wanted him to have a special birthday shirt to wear on his special day. For his first birthday, he had an adorable jungle baby shirt, with a big '1' on it, and for his second birthday, a cute Cat in the Hat shirt with a big number '2' on it. For his third birthday, however, I just wasn't sure that I wanted to go all sweet and cutesy on the little guy. He's getting to be such a big boy, and though he'll always be my baby, I know that I can't treat him as such forever. So, I thought a big boy birthday shirt would be appropriate for his third birthday.

I was fortunate to be able to connect with and work with Lidia Varesco Racoma through Etsy a few weeks before Balian's birthday. Lidia is a talented, hard-working mom who loves graphic design and typogrophy. She came up with the idea for her business
TypeBaby
when she was watching over her non-sleeping type infant son in the wee hours of the morning. Lidia also owns Lidia Varesco Design, a graphic design company that helps small business launch their product, small business or special event. Lidia creates all sorts of adorable baby and children's t-shirts through TypeBaby, and offered to send us one for Balian's birthday. I couldn't wait to see it, and of course, to see B in his special big boy
birthday shirt
.
Our TypeBaby package with a special sticker...
Our TypeBaby package was wrapped in green tissue paper. I always love receiving items for review that are nicely wrapped or packaged.
I also received a handwritten note from Lidia- a special, much appreciate touch!
I was excited to see the green short sleeved t-shirt under the note, and lifted it back to take a closer look at the design. The t-shirt had a large number 3 on it, and also had 'three' typed across the top of the number. The three was in blue print. I happen to love green and blue together, so this was the perfect combo for us!
Here's the t-shirt, unfolded and laid out on our table...
...and here's a closer look at the big, blue, bold number 3!
As soon as Balian laid eyes on the green shirt, he asked if it was for him to wear. I told him that it was a special big boy birthday shirt for him to wear on his actual birthday. His eyes lit up, and he insisted on trying it on, even though it wasn't quite his birthday just yet. So, we slipped it on over another t-shirt and had ourselves a little fashion show!
We paired the tee with black shorts on a warm NC afternoon in October.
As you can see, the length and width across the shoulders is a great fit for Balian.
This happy boy loved having a special shirt like this for his birthday!
It was hard to get B to take the shirt off, and I couldn't blame him for wanting to leave it on for the rest of the day... it's a way cool shirt! I really didn't want it to wind up stained before his birthday, though, so we put it aside and laid it our for his birthday. When B's birthday rolled around, he knew it was 'special shirt day.' We had made plans to take him to Discovery Place Kids in Huntersville, so we got him dressed in his TypeBaby birthday shirt and headed out for our special day!
B, wearing his special shirt while playing 'bank teller' at Discovery Place Kids!
Everyone loved B's shirt! We had so many people come up and ask him if it was his birthday while we were enjoying a day of fun at Discovery Place Kids. He loved the attention, and everyone thought it was a pretty neat idea to have a simple birthday shirt that can be worn on your child's birthday, and beyond. I'd be thrilled to get six months or more wear out of this shirt. It's got a little room for growing, which I am super excited about!
TypeBaby apparel is great for infants and toddlers, through size 6. There are all sorts of cute designs for the special little loves in your life. Take a look at some of our favorite designs...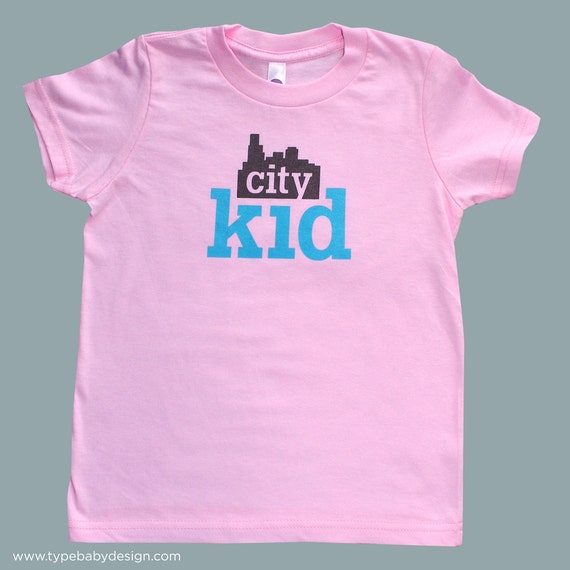 Toddler Tee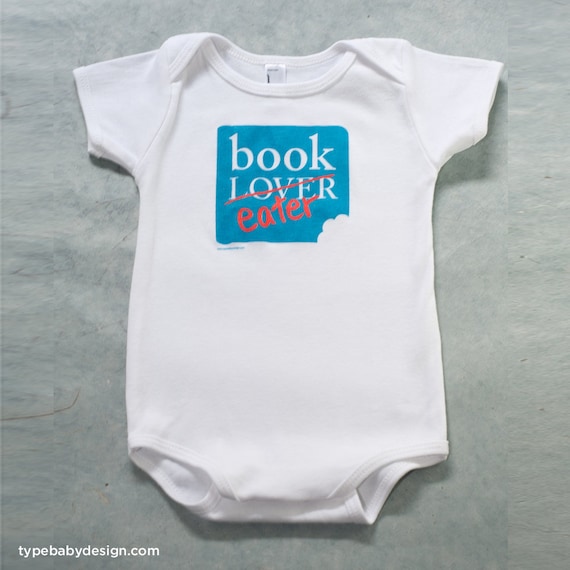 Infant Bodysuit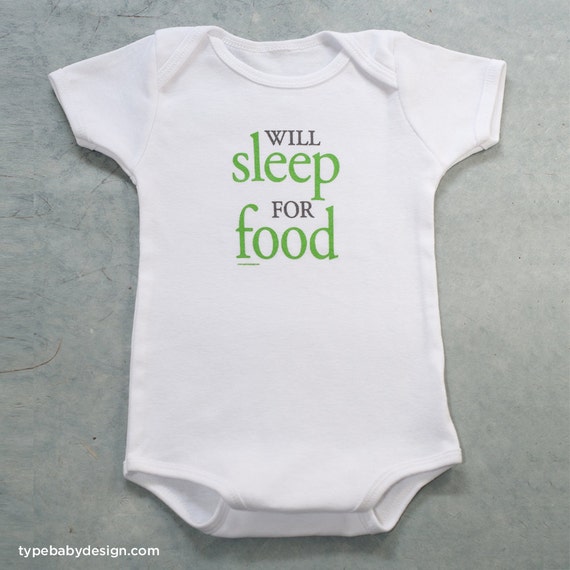 Infant Bodysuit
These soft, yet durable cotton shirts wear well and are a lot of fun to look at. The design is clean and simple, and expresses your baby or child's 'type.' All shirts are made in the USA, and gift wrap is also available- just specify that your order is a gift at checkout!
This is one happy customer!
Head on over to the
TypeBaby Etsy Shop
or the
TypeBaby website
and browse through all of the cute 'typebaby apparel' designs! We guarantee you'll love what you see! Don't forget to check out the Book Eater and Will Sleep for Food designs, which were featured in the September 2013 issue of HOW Magazine! You can also connect with
TypeBaby on Facebook
and follow them on
Twitter
!
One lucky MBP reader will win their own TypeBaby T-shirt! Just use the handy Rafflecopter entry form below to enter for your chance to win! Giveaway is open to US residents, 18 and older.
Special thanks to Lidia at TypeBaby for sending us this special birthday shirt to enjoy and for offering this fun giveaway for our readers!