Balian's 3rd Birthday Bash
One of the fun things about watching your children grow, is realizingg that every day, they want to be a bit more independent. Boy, does Balian make that clear. He lets me know when he wants me to do something with him, and when he wants to do something all by himself. Sometimes it makes me yearn for him to be a sweet little baby, who needed me 24/7, but other times, I am so happy to see the little person he is becomming. One of the things we've been trying to do is ditch the toddler sippy cups. Drinking from a real cup makes Balian feel like a big boy, and having his own special cups really makes him feel like a super big boy!

I was excited to find
Scraps of Love by Jen
on Etsy before Balian's 3rd birthday. I was really looking for some fun, unique items that centered around the Disney CARS theme we were using, and Jen had something super special in her shop that I kew Balian would just love! Scraps of Love is owned and operated by Jennifer Cotten, of Grand Meadow, MN. Jen is a busy wife and mom to three children, who enjoys making one of a kind items. She opened her shop in 2008, and truly loves what she does.
Jen kindly offered to send us a
personalized Lightning McQueen tumbler
to review, and to help us celebrate B's birhday. Balian is forever after my reusable tumblers, so I knew he'd be thrilled to have one all his own.
B's new Lightning McQueen Tumbler in action during creative play time...
The tumbler arrived safely, and featured a large vinyl cut out of B's favorite character, Lightning McQueen! Lightning appears bold and bright on the cup, and it truly unmistakable! The tumbler is a 16 oz double walled acrylic cup with a screw on lid, and straw with stopper. The tumbler's double wall helps to keep the beverage cool, and the cup sweat free. Balian's name appears underneath the McQueen decal, in a cute font with black letters. Several color options are available for personalization.
Adorable personalized tumbler...
Balian was quite excited when I presented him with his very own Lightning McQueen tumbler. We did take it with us to Grammy and Papa's house when we had Balian's birthday party, and it really came in handy. Balian was playing really hard with his friends, and some of the neighbor boys, so it was the perfect thing to fill with cold water, and offer him sips from to make sure he stayed hydrated!
Great for kids and adults, too!
I won't lie, I've already swiped this tumbler a time or two and used it. It's the perfect size for me! It's easy to clean, just give it a hand wash and let it dry on a dish rack. We take this cup all over the place. Balian loves having a cup with his own name on it, so everyone knows it 's his and not to take it. He definitely feels like a super big boy when he drinks out of this special tumbler!
'Mommy, get your own cup!'
Jen makes some really adorable personalized items for gift giving, special occasions, etc. Check out some of her handiwork...
Personalized Unity Candle Set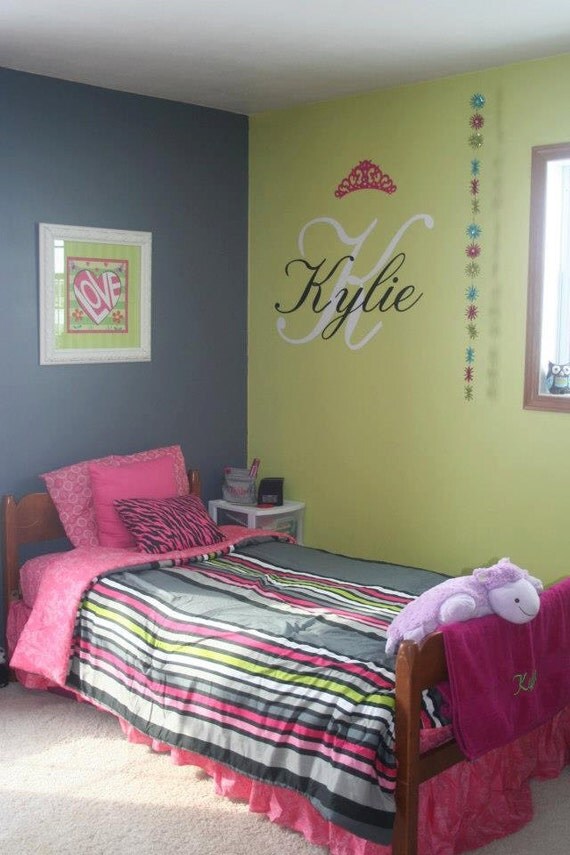 Vinyl Wall Decal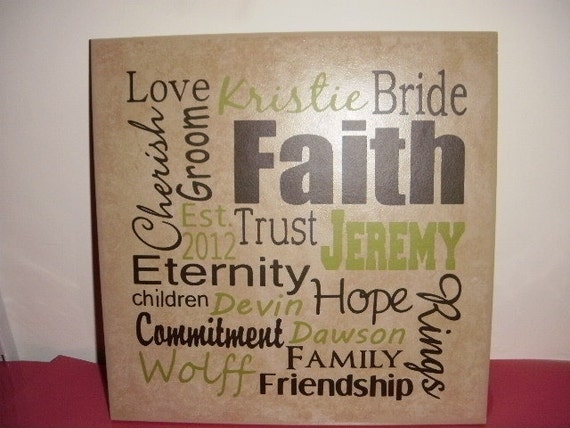 Personalized 12x12 Ceramic Tile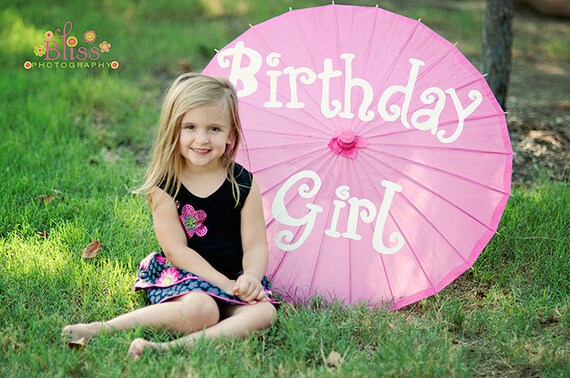 Handpainted Parasol
If you have a special event coming up, such as a birhday, wedding, anniversary, etc, you'll definitely want to check out what Scraps of Love by Jen has available! All items are fully customizable, and Jen is happy to take your requests. Scraps of Love by Jen also has lovely housewares for gift giving this holiday season. Why not give your friend a personalized popcorn bowl, a snack gift basket and a gift card or a few movies to enjoy for a movie night at home? Need a gift for newlyweds? How about a personalized serving tray? Want to change the look of a room in your home or add a special little touch without changing the wall color? Jen would love to create a special wall decal for you!
Head on over to
Scraps of Love by Jen
on Etsy to browse all of her lovely designs for the home and beyond! You'll love the selection!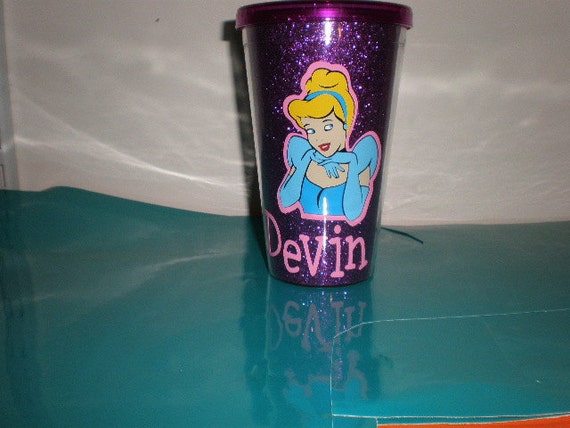 Want It? Win It!
One lucky MBP readers will win a personalized tumbler of choice from Scraps of Love by Jen! Just use the Rafflecopter entry form below to enter for your chance to win! This giveaway is open to US residents, 18 and older.
Special thanks to Jennifer Cotten if Scraps of Love by Jen for helping to make B's 3rd birthday so special by sending him this special tumbler, and for offering this super giveaway for our readers!