Part of Balian's 3rd Birthday Bash
Well friends, it's Monday, and we had a super busy, yet fun weekend as we celebrated Balian's 3rd birthday. We hosted a special party on Saturday for our family and friends, and I was so excited to be able to put out and display all of the nest handmade items and treats we received to help enhance B's special day!

One of the fabulous gals I connected with through Etsy before Balian's big day, was Desirae Podolsky, owner of
Dez Designs
. Desirae is a skilled crafter and artist, who enjoys handpainting on a variety of mediums- including glass, wood, canvas, etc. I enjoyed looking through her shop and glancing at all of her wonderful creations, and when I spotted a very special handpainted birthday plate, featuring a well known character from Disney CARS, I knew it would be a wonderful addition to our party. Desirae was kind enough to create a special
hand painted birthday plate
for Balian, featuring Lightning McQueen, and a bit of customization, too!
I sent my preferences to Desirae, ie: what I wanted the plate to say, and she got to work and then sent it on over! I was so excited when the package arrived, I couldn't wait to open it up and take a peek inside!
Our package from Dez Designs has arrived!
Time for the unveiling...
The customized
Cars birthday plate
from Dez Designs was wrapped in heavy paper, and packed inside a mailing box. The mailing box was also stuffed full of newspaper, to make sure the plate wouldn't break during shipping. I appreciated that Desirae went the extra mile to really package this well, because the postal service isn't always careful with my packages. I was glad to see that this one arrived safe and sound!
As I unwrapped the plate, I was greeted by cheery splashes of color- blue, red, yellow, and of course, the very cherry Lightning McQueen character that Balian loves so much!
Ka-Chow!
I love the finished plate! The likeness of Lightning McQueen is pretty spot-on, and I love that Desirae added on a couple of little race flags to the side of the plate for extra decoration. She also filled in the center of the plate with little yellow dots, which added a bit of fun to the design. The bold blue letters are big, and easy to spot from across the room. Any little guy or gal would be excited to have a special keepsake plate like this for their birthday!
We displayed the plate at the party, for everyone to see and enjoy, rather than covering it up with food.
At the birthday party, I placed the plate among some of the other decor we used. I wanted everyone to be able to see the plate and have fun looking at the design. Everyone loved the plate, and thought it was really neat and pretty special that Balian had such a fun personalized plate for his themed party.
Desirae is incredibly talented, and painting is her passion. She enjoys creating one of a kind keepsake items and favors, to commemorate special events and occasions. We'll always have this special keepsake plate to remind us of the wonderful time we spent together, celebrating Balian's third birhday!
I love Desirae's work! Check out some of these other awesome designs...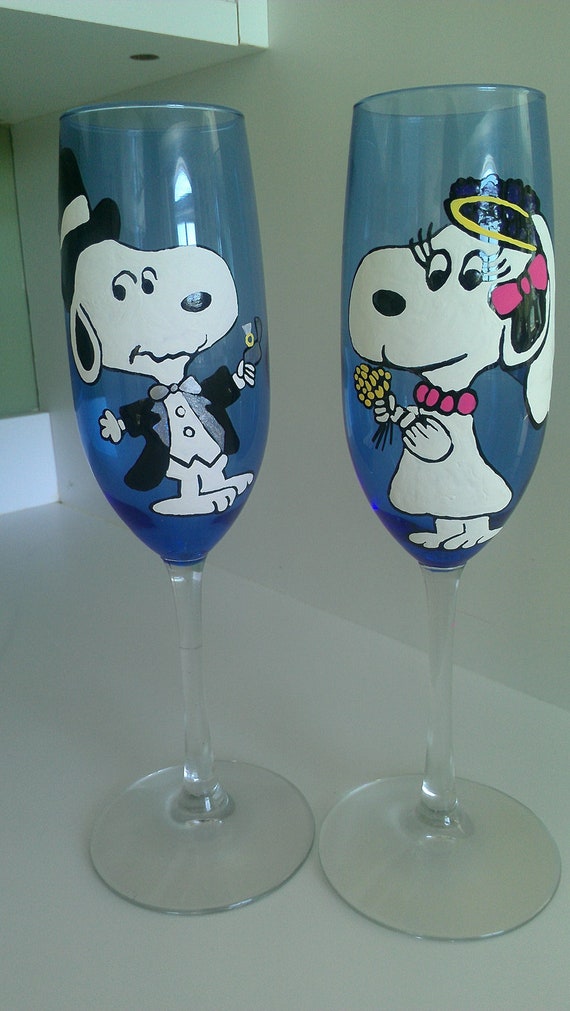 Snoopy Bride and Groom Toasting Flutes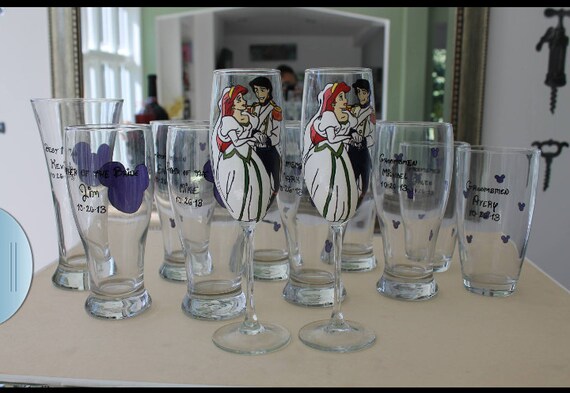 Custom Bridal Party Glassware Set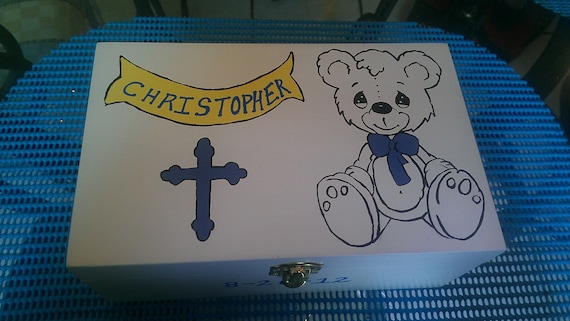 Baby Boy Keepsake Box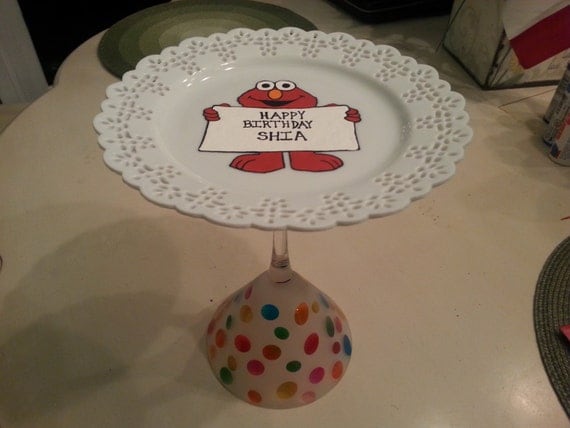 Handpainted Elmo Birthday Plate
If you have a special celebration coming up, like a wedding, anniversary or birthday to celebrate, why not add a special touch to the celebration, by having Desirae create a special
keepsake plate
, just for you? Desirae loves to work on custom orders, so don't be shy. If you can't find what you're looking for in her shop, just send her a message with what you'd like to see captured on a plate, plaque, etc. She'll create something beautiful that you can keep or gift to someone special.
Head on over to
Dez Designs
on Etsy to look through Desirae's shop and take a look at all of her fabulous designs! Her customized items are beautiful, whimsical and the perfect 'special touch' to add to your upcoming celebration! You can also connect with
Dez Designs on Facebook
to stay up to date with what's new, and to find out about any special sales or promotions that Desirae is offering.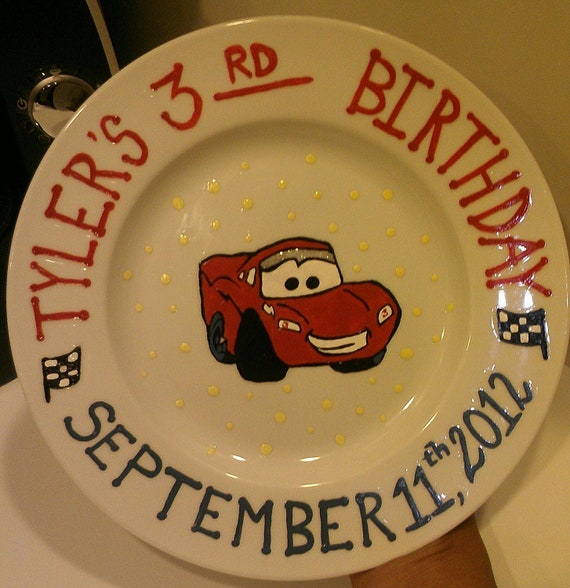 One lucky MBP reader will win their own Baby Birthday Keepsake Plate from Dez Designs! Just use the handy Rafflecopter entry form below to enter for your chance to win! Giveaway is open to US residents, only- 18 and older.
Special thanks to Desirae of Dez Designs for creating this special keepsake plate for us to enjoy, and for offering this special giveaway for our readers!