If there's one dish that's my family's new favorite 'go to' dish for gatherings, and yummy meals on a busy night, it's slow cooked pulled pork! We made this twice while we were on family beach vacations this year, made it for our Labor Day gathering, and we'll be having it for Balian's birthday party, too! It's so easy to do, especially if you have a slow cooker at home!
1 pork butt (size of your choice)
1 pkg. of McCormick's Sweet Tea BBQ Seasoning
1 Bottle of Honey BBQ Sauce (we like Sweet Baby Ray's)
Place the raw pork butt into your slow cooker, and rub seasoning mix onto the whole thing. For a large pork butt, you may want to use 1 1/2 or two seasoning packs. Next, squeeze 1/2 of a bottle of BBQ sauce onto the pork, and rub all over. DO NOT add any liquid to your slow cooker! Place the lid on and cook on low for 7-8 hours.
I start mine at about 8 am, and let it go until 6 pm- which is more than 8 hours. You can set the timer for 8 hours, and then it will just keep warm until you are ready to finish the prep.
Remove the pork from the slow cooker, and shred the pork with two forks. The prk should be super tender, and basically fall apart when you pick it up. Drain fat from the slow cooker, and then add the shredded meat back in. Add the rest of the bottle of BBQ sauce to the shredded meat, and mix it up. Serve warm with mini slider rolls, or large rolls, or without rolls!
We like to have baked beans, cole slaw and cornbread or my famous baked corn with this dish. Be sure to have extra BBQ sauce on hand for those who like it extra saucy! This is a guaranteed crowd pleaser that stretches and is perfect for just about any gathering- be it for watching a football game, a family celebration, or just a yummy family dinner!
Hope you'll give this a try and enjoy!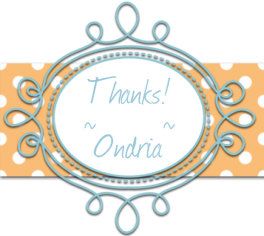 PS- This recipe/prep is courtesy of my sister, and MBP Sr. Contributor, Brittany Brownfield. Thanks for keeping our tummies and tastebuds happy with this recipe, Britt!