When my husband and I were first married, and talking about having a baby, we swore there were a ton of things we would never do when we became parents. One of those top things we would never do, was to take our future child out to a restaurant when we knew he would misbehave. Reality check- we have an almost three year-old, who loves to go out to eat and loves to do what kids do best when asked to sit still for an hour.
Restaurant.com
surveyed some of their customers over the summer, and their answers to a few simple questions revealed that parents actually do enjoy dining out with their children. Why? Dining out is a fun experience for the whole family, which encourages spending quality time together, away from distractions they may encounter at home, or elsewhere. 70% of those surveyed revealed that dining out is a great way for families to spend time together.
Also revealed through this interesting survey, parents believe that dining outside of the home is an educational experience for the children, offering them the opportunity to try new foods that might not try at home. Parents also said that it's a great time to teach kids to utilize and practice their table manners.
With the new school year already in full swing, we know how hard it can be to manage conflicting schedules, and we certainly do our fair share of running around. Some nights, it's easier to meet at a kid-friendly restaurant and 'take the night off' from kitchen duty! Finding a family-friendly restaurant can make all the difference in your family's dining experience, too!
Restaurant.com has compiled a fabulous list of the top 25 kid-friendly restaurants, which includes:
TGI Friday's- Greenville, SC
Carrie Cerino's Ristorante & Party Center- North Royalton, OH
BB King's Restaurant & Blues Club- Orlando, FL
Sweet Baby Ray's Barbecue- Elk Grove Village, IL
Vazzy's Cucina- Shelton, CT
Yogurtini- Overland Park, KS
Harvest Grill- Coon Rapids, MN
Sweet Frog Premium Frozen Yogurt- Rock Hill, SC
Estela's Mexican Restaurant- New Port Richey, FL
Wolfgang Puck Bistro at Macy's South Coast Plaza- Costa Mesa, CA
Lakeshore Grill at Macy's Southdale- Edina, MN
My Big Fat Greek Restaurant at Chandler Mall- Chandler, AZ
Thirsty Marlin Largo Grill and Bar- Largo, FL
Greenbrier Restaurant- Gatlinburg, TN
Anna's Pizzeria- Apex, NC
Pittsburgh Steak Co.- Pittsburg, PA
Ground Round Grill & Bar- Bangor, ME
Horton's Seafood- East Providence, RI
Shula's America's Steak House- Center Valley, PA
Barn and Company- Chicago, IL
Harmon Brewery and Eatery- Tacoma, WA
Seaside Grill- Pompano Beach, FL
La Parrilla Suiza- Mesa, AZ
Magic Time Machine- Dallas, TX
Restaurant.com is wonderful for busy parents, because it gives you the option of searching for a restaurant based on type of cuisine offered, by city, by average meal price, atmosphere, etc. Families on a budget will love Restaurant.com, because they offer great deals, like purchase a $25.00 gift certificate for just $10.00, or a $10.00 gift certificate for just $4.00! Plus, they offer lots of great tips on how to dine out with your family and have a memorable experience!
What are you waiting for? Give Restaurant.com a try and get back to enjoying family night out!
One lucky MBP reader will win a $25.00 Electronic Gift Card to Restaurant.com! Just use the handy dandy Rafflecopter entry form below to enter for your chance to win! Giveaway is open to US residents, only- 18 and older.
Special thanks to our sponsor, Restaurant.com for offering this fun giveaway to our readers!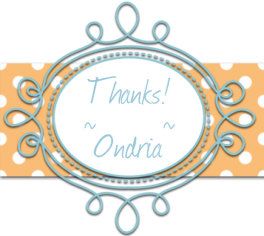 Disclosure: This is a sponsored post on behalf of Restaurant.com, written by me. Thoughts and opinions are my own, though I have not personally reviewed this service. I received a Restaurant.com gift card for sharing this information, opportunity provided through Mom Spark Media. MBP is not responsible for sponsor prize shipment.