Seafood lovers rejoice! Red Lobster wants everyone to be able to get more bang for their buck this summer and enjoy good food and great company, too!
Now through August 11, guests can create a mouth-watering delicious Foure-Course Feast for the whole family to enjoy, for much less than it would cost to take a trip to the beach! If you enjoy fresh seafood, this is definitely one banquet table you'll want to find yourself seated at! With nine perfectly craftes entrees to choose from, there's something for everyone in your family!
Building your feast is easy!
Creamy New England Clam Chowder
Start by enjoying unlimited cheddar garlic biscuits, plus a soup of your choice! The biscuits are melt-in-your-mouth delicious, and the soups are incredible! Choose from options like New England Clam Chowder, Potato Bacon, and Chicken Tortialla!
Fresh Garden Salad
Next, select your favorite salad! You can choose from a Fresh Garden Salad, Fresh Caesar Salad, or Creamy Coleslaw!
Red Lobster's Four Course Feast
Next, select your entree for the main course. There are so many options that it might be a good idea for everyone to get different entrees, so they can be shared!
Choose from:
Shrimp and Scallops Linguini
Garlic Grilled Shrimp
Hand-Breaded Shrimp
Wood-Grilled Fresh Tilapia
Cajun Chicken Linguini Alfredo
Wood-Grilled Chicken with Portobello Wine Sauce
Wood-Grilled Pork Chop*
Roasted Vegetable Skewers
Maui Luau Shrimp and Salmon
Salmon New Orleans
Honey BBQ Shrimp and Chicken
You can also upgrade your feast for just $4.00 more!
Choose from Honey BBQ Shrimp & Chicken, Maui Luau Shrimp & Salmon, or Salmon New Orleans.
Triple Chocolate Brownie a la Mode
To top it all off, select your favorite dessert! How about ending your evening out with a hot cup of coffee and a decadent Triple Chocolate Brownie ala Mode, Caramel Cheesecake, or Key Lime Pie? I'd want bites of all three of them!
Special Offer:
Red Lobster $4.00 Off Any Two Dinner Entrees
Join the Red Lobster Fresh Catch Club to receive an exclusive coupon offering $4.00 off any two dinner entrees, valid now through Sunday, August 11, 2013. Join the club online here:
http://www.redlobster.com/club/
.

Don't miss out on this incredible limited time offer! Make plans to take the whole family to a Red Lobster near you this weekend, to enjoy their Four Course Feast! We'll be dining at Red Lobster this weekend, and I can't wait! I know those bicuits are going to be delicious... and I'll have a hard time choosing an entree and dessert, because they all look so good!
To find a
Red Lobster
near you, and to preview the menu, visit their website. You can also connect with
Red Lobster
through Facebook and Twitter.
Happy Feasting!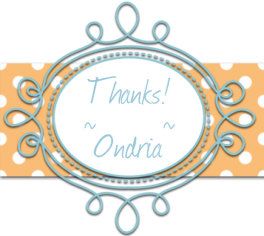 Disclosure: This is a sponsored post on behalf of Red Lobster, written by me. Compensation has been received for sharing this information. All thoughts and opinions are solely mine.