My husband and I both come from musical families and are very involved in music, ourselves. My husband sings and is a classical bass trombonist, and I have sung my whole life, recorded an album of original music with my dad, and lead worship on a weekly basis for my church. It's no surprise to us, that our son loves music and we're more than happy to indulge his curiosity as he develops interests for particular instruments.
My husband and I were very excited to learn about
TakeLessons
, a service that connects students and families with private music teachers, tutors and art instructors across the US. Since TakeLessons began offering their service in 2006, they have worked with over 30,000 students. Every instructor is subjected to an extensive interview, training and a criminal background check, as well. TakeLessons prides themselves on making their students safety a top priority.
Finding an instructor is easy through TakeLessons...
TakeLessons does all of the work for you- assisting with scheduling the lessons, coordinating with the instructor, billing, etc- so all that's left for the student (or parent) to do is enjoy the lesson. Through TakeLessons, students can connect with local instructors for face-to face lessons, or can enjoy a lesson via Skype, if the student has internet access, and a computer with a webcam! How's that for convenience?
With over 30 lesson types available from TakeLessons, you're bound to find something that your kids (or even you) would love to learn more about! From voice to guitar, dance and acting lessons, everyone will be able to explore their passions and watch them ignite! TakeLessons offers several packages for their lessons, their Quarterly package being their most popular (book 12 lessons, get 1 free). They also offer month-to month and flex packages, that allow the student to coordinate the lessons with their instructor as they go along.
There are no long-term commitments with TakeLessons. You can switch instructors or instruments at any time, and they also offer a 100% Money Back Guarantee, where if you are dissatisfied with your first lesson, they will find you another instructor, and refund your purchase price, plus refund the first lesson. Lessons are available for students of all ages and every level of experience.
Check out this great video on How to Hold Your Drum Sticks...
TakeLessons is offering a very special promotion right now, for readers to receive 20% off all lessons packages with the code SUMMERMUSIC36. Book online, or give them a call at 619-618-7957 to talk through options and pricing with a Student Counselor!
To learn more about TakeLessons and to begin searching for an instructor, please visit
TakeLessons.com
.
Connect with TakeLessons on
Facebook
and
Twitter
.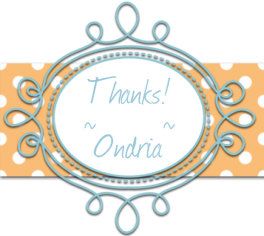 Disclosure: This is a sponsored post brought to you by TakeLessons, written by me. All opinions are my own.