& Summer Splash
One of my favorite things about warmer weather, is enjoying a crisp, light beverage. I really enjoy sitting out on my front porch at the end of the day, or relaxing on the patio, while my son plays in the backyard, and having a nice beverage in hand just sort of seems to make all of your cares melt away.
We recently had the chance to try out a few flavors of Kristian Regale's delicious sparkling juices.
Kristian Regale
came about after the founder and her husband came across a refreshing, light, crisp apple juice drink, after a bike ride through the Swedish countryside. She knew that this delicious juice would be a hit back home in the United States, so she worked hard and traveled back and forth to perfect the recipe she obtained from Swedish locals. In the US, her home kitchen was her office, her garage became a little warehouse, and her sons became delivery boys for Kristian Regale Sparkling Juices.
Fancy Nancy... beautiful bottles of sparkling juices.
Kristian Regale was a welcomed product in my home, and when we were offered the chance to try all six flavors of the
all natural sparkling juices
, we jumped at the chance! Our bottles were well packaged and arrived safely. I was excited to see the nice, big bottles of sparkling juices, and so was my toddler! B knows that bottles shaped like this are usually 'adult drinks,' but when I told him that these were for Balian, too, his little eyes lit up.
Mmm... apple sparkling juice!
Kristian Regale Sparkling Juices are available in six delicious flavors, including apple, pear, lingonberry, black currant, peach and pomegranate-apple. With so many yummy flavors to choose from, I had a hard time deciding which flavor we ought to try first. Luckily, my husband stepped in and decided for me. He decided to chill the bottle of Black Currant Sparkling Juice while he made us a delicious London broil dinner.
The Black Currant Sparkling Juice by Kristian Regale, served in our wine glasses with dinner...
The Black Currant juice was incredibly delicious. This is also blended with fresh apple juice, which just adds to the overall flavor. It was the perfect pairing with our red meat protein during dinner. I would normally go for a glass of wine, but lately, I have been so tired by the end of the day, I've been trying to avoid alcohol, in hopes to stay awake past 8 pm. The Kristian Regale sparkling juice still made me feel like I was enjoying a special beverage, without the alcohol. The best part of our meal though, was being able to let Balian have some of this special sparkling juice. He really enjoyed the flavor and the nose-tickling bubbles!
Finally- a special beverage, fit for a toddler!
The Kristian Regale
sparkling juices
aren't just for sipping! I wanted to get a bit creative with Kristian Regale, so I decided to incorporate one of the juices into my cooking one evening. I had planned for us to have boneless pork cutlets, breaded and pan fried. This is a typical meal that we enjoy every other week or so. I love pork with apples, but my husband doesn't. I usually wind up dipping my pork pieces into some applesauce to get that flavor combo I love so much. I got the bright idea to use the Kristian Regale Sparkling Apple Juice as a marinade for the pork cutlets, to give them that subtle apple flavor!
Kristian Regale (apple) and pork? Oh, yes- a winning combination!
I poured the Kristian Regale (apple) into a prep tray, added the pork, and poured a bit more on top, so they were covered in the sparkling juice. I covered the tray and popped it into the fridge for an hour before cook time. When it was time to make dinner, my husband lightly breaded the pork with cracker crumbs, and pan fried them on a low heat setting, so they remained tender on the inside and slowly crisped on the outside.
Pork cutlets, just out of the pan. Yum!
When we sat down to our meal, I watched my husband as he took a bite of the pork. He isn't very adventurous when it comes to trying new things, and I couldn't wait to see his reaction. He smiled after the first bite, and told me to go on and try it for myself. I took a bite, and wow- the taste was incredible! The pork was so, so tender and the flavor from the juice added a little hint of sweetness to the meat. I don't know if I can go back to eating plain pork... I want to make it this way from now on! Of course, we enjoyed drinking the apple juice with our dinner, as well!
Our pork dinner, bathed in Kristian Regale Sparkling Apple Juice.
Kristian Regale juices are wonderful to have on hand at home. I love that I now have a special beverage to offer to guests, who may not care for an alcoholic beverage. I plan on taking a couple of bottles of this delicious sparkling juice with us on our vacation, so that Balian can enjoy it, and so we can share it with our friends and family members who don't drink alcohol.
Kristian Regale uses only the very best all natural ingredients in their juices, to bring you a juice that not only tastes great, but is good for you, too!
Kristian Regale juices are made with...
Natural Beet Sugars
Geranium Botanicals
Natural Fruit Juices
Two Thirds Less Sugar
No preservatives
Alcohol and Caffeine free
The next time you have cause for celebration, celebrate with Kristian Regale! This is the perfect sparkling juice to serve up at upcoming graduation parties, to celebrate mom with this Mother's Day, to enjoy after you come in from working in yard, to serve at your next family gathering, or just to celebrate summertime with your kids! You'll love the light, refreshing and bubbly taste of each of these delicious flavors! Try all six of them!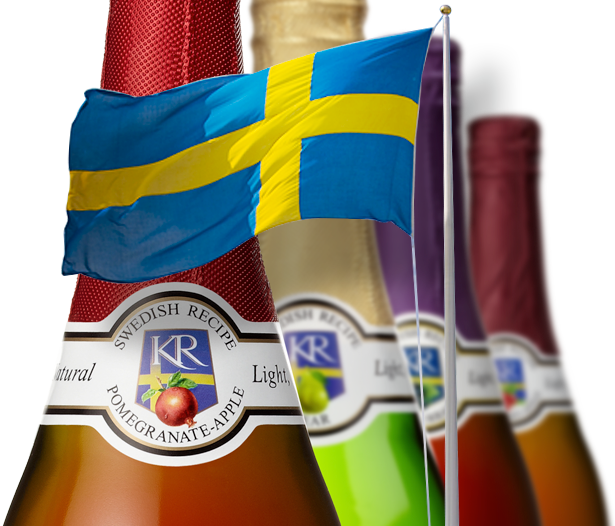 You can purchase all of the delicious flavors of Kristian Regale Sparkling Juices from a retailer near you! Just use the handy
store locator
to see which retailers carry Kristian Regale! To learn more about the Kristian Regale story, its benefits and how you can enjoy these sparkling juices, check out the
Kristian Regale
website!
One lucky MBP reader will in their very own Kristian Regale Sparkling Juice Sampler Pack, which includes one of each flavor of Kristian Regale Sparkling Juices (six flavors total). Giveaway is open to US residents, 18 and older. Just use the Rafflecopter entry form below to enter for your chance to win!
Special thanks to Kristian Regale for allowing us to try their delicious varieties of sparkling juices, and for offering this refreshing giveaway to our readers!