Protecting Family Has Never Been This Dangerous
RED WIDOW:
THE COMPLETE FIRST SEASON
The Emotional Family Drama Arriving On DVD May 28, 2013
Synopsis:
One woman's dangerous journey into the world of organized crime as she stops at nothing to protect her family.
"Red Widow: The Complete First Season" two-disc DVD set brings fans closer to the mayhem as the search continues to uncover the truth about season one's most explosive murder. The exciting release is packed with extras including never before-seen moments, exclusive content and more.
Talent/Cast:
"Red Widow" stars Radha Mitchell as Marta Walraven, Sterling Beaumon as Gabriel Walraven, Clifton Collins Jr. as FBI Agent James Ramos, Luke Goss as Luther, Suleka Mathew as Dina Tomlin, Erin Moriarty as Natalie Walraven, Jaime Ray Newman as Kat Castillo, Jakob Salvati as Boris Walraven, Lee Tergesen as Mike Tomlin, Wil Traval as Irwin Petrov, with Rade Serbedzija as Andrei Petrov and Goran Visnjic as Nicholae Schiller.
Bonus Features:
Red Widow The Journey – An exciting chance for fans to join show creator Melissa Rosenberg to learn about the creative
process behind the development of making the exciting series!
Deleted Scenes - The chance for fans to check out additional pulse-racing experiences through material that didn't make into the aired episodes.
Bloopers - A look at some of the hilarious behind-the-scenes moments from the set of "Red Widow."
Release Date: May 28, 2013
Release Format & 2-Disc DVD = $29.99
Rating: TVPG DLSV (Bonus features not rated)
Run Time: Approximately 344 minutes (8 episodes)
Aspect Ratio: 1.78:1
Languages/Subtitles: English/English, Spanish, French
Mark your calendars for May 28th so you can add this to your DVD collection!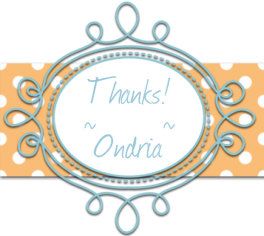 Disclosure: Info shared with permission, courtesy of Click Communication.