Camp Cannon is located in Concord, NC and has over 100 exciting camp offerings for children ages 3 to 17. Their camps focus on The Arts, Science, College Prep, and Sports with literally something for everyone.
One of the themes this summer is camps focused on developing healthy habits in children. Creative Cooking, ages 5 through 12, teaches campers to use healthy ingredients to make delicious appetizers and other fun treats as well as the basics about nutrition. On the active side, Adventures in Fitness camp, ages 4 through 6, teaches kids how to have fun by being active. Children learn about teamwork and cooperation while navigating obstacle courses, running relays, hiking trails, and learning about healthy recipes.
Active Kids, Healthy Kids camp focuses on healthy nutrition and being active using fun exercises and interactive games. Based on the popular concept of using varying movements for boredom-free workouts, the goal behind this camp is to develop a life-long love on fitness and basic understanding of nutrition for a healthy start for children ages 6 through 9.
The popularity of Zumba comes to camp for kids ages 4 through 12. Zumbatomic is designed exclusively for kids and is the perfect combination of fitness and fun. Campers improve coordination, self-confidence, and focus while learning international dances such as Salsa, Meregue, Samba, and Soca.
Older kids ages 10 through 13 can enroll in Exploratory Fitness and Conditioning designed for athletes to explore different kinds of fitness training while conditioning for fall sports. Traditional strength, cardio and agility methods are discussed and implemented along with newer methods such as plyometric, kettle balls, yoga, and MovNat®. Nutrition and hydration habits are also explored. Athletes come away with their own, unique fitness plans that are fun, challenging, and sport-specific.
Additionally, Camp Cannon offers all of the tradition sports: baseball, basketball, soccer, football, golf, lacrosse, TaeKwonDo, tennis, volleyball, and wrestling. Many of the sports have camps geared for both beginners, intermediate, and more advanced players taught by experience coaches.
The youngest campers, ages 4 through 6, can try a variety of sports in Super Sports Sampler. Campers play a new sport each day, learning the rules and fundamentals, and cap off the week with a run through the water sprinklers. There are also camps focused on movement such as: Dance Your Way to Broadway, Jr. Cougar Cheer, Cheer Perfection, and Glee Club.
On the academic side for children preparing to enter school, there is Jump Start to Reading & Math and Jump Start to Spanish, both for ages 4 through 6.
Camp Cannon is well known for their huge selection of SciTech offerings for children from 5 through 12. On the lesser known side are the opportunities for older students to prepare for fall SAT exams with Hitchhiker's Guide to College Prep or Princeton Review full-day workshops and for rising Seniors to get a head start on college applications with Essay Boot Camp.
Camp Cannon also has a variety of Arts camps including drama, cooking, traditional art, crafts, photography, and music. Popular literature-based camps include: Harry Potter: Magical Mystery Tour, Hungry for the Land of Panem, Potter and Skywalker: Thru Art, Adventures for the American Girl, Fairy Tale Fun, Princess Tea Party, Seussville, and The Curious Monkey.
Truly something for everyone.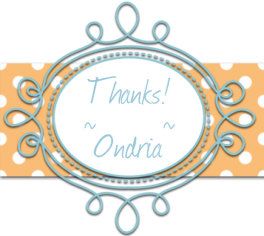 Disclosure: This info has been shared with permission through my affiliation with US Family Bloggers. Sharing this post has also entered me to win a free week of camp at Camp Cannon.