On June 4th, Shout! Factory Kids in collaboration with Hasbro Studios will release The Littlest Pet Shop: Sweetest Pets on DVD!! Fans and collectors can pre-order at
ShoutFactory.com
.
Life In The Littlest Pet Shop Couldn't Be Sweeter!
The Littlest Pet Shop: Sweetest Pets
Bring Home the Pets on DVD June 4th 2013
When Blythe Baxter moved into the city with her father, she never expected to move into the apartment above the Littlest Pet Shop. But an even bigger surprise awaited her. Blythe can talk to the pets…and they can talk back! On June 4, 2013, Shout! Factory Kids, in collaboration with Hasbro Studios, will release Littlest Pet Shop: Sweetest Pets on DVD. Join Blythe as she embarks on five more wild adventures with her newest friends: Pepper, the hilarious skunk; Sunil, the magical mongoose; Penny, the adorable panda; Russell, the highly organized hedgehog; Zoe, the diva Spaniel; and, of course, Minka, the artistic monkey!
Littlest Pet Shop: Sweetest Pets delivers captivating entertainment the whole family can enjoy and contains a brand new bonus coloring sheet. Featuring all-new original music by Daytime Emmy® Award nominee Daniel Ingram and the vocal talent of Ashleigh Ball, Tabitha St. Germain, Nicole Oliver and Peter New, Littlest Pet Shop currently airs on The Hub TV Network in the US.
Hasbro Studios is the Los Angeles-based production division of Hasbro, Inc. (NASDAQ: HAS). The studio develops and produces shows based on Hasbro's world class brands, including TRANSFORMERS, MY LITTLE PONY, LITTLEST PET SHOP and SCRABBLE. Many of these shows air on The Hub, a television network for kids and their families. Studio programming can also be seen in more than 170 countries globally. The Hub is a joint venture between Hasbro and Discovery Communications (NASDAQ: DISCA, DISCB, DISCK).
Shout! Factory, LLC is a diversified multi-platform media company devoted to producing, uncovering, preserving and revitalizing the very best of pop culture. Founders Richard Foos, Bob Emmer and Garson Foos have spent their entire careers sharing their music, television and film favorites with discerning consumers the world over. Shout! Factory's DVD and Blu-Ray™ offerings serve up feature films, classic and contemporary TV series, animation, live music and comedy specials in lavish packages crammed with extras. Shout's audio division boasts GRAMMY®-nominated box sets, Broadway cast albums, new releases from storied artists, lovingly assembled album reissues and indispensable "best of" compilations. In addition, Shout! Factory maintains a vast digital distribution network which delivers video and audio content to all the leading digital service providers in North America. Shout! Factory also owns and operates Timeless Media Group, Biograph Records, Majordomo Records, HighTone Records and Video Time Machine. These riches are the result of a creative acquisition mandate that has established the company as a hotbed of cultural preservation and commercial reinvention. Shout! Factory is based in Santa Monica, California. For more on Shout! Factory, visit shoutfactory.com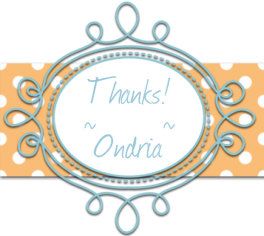 Disclosure: Images and info shared with permission via Click Communications.