I am so excited! Tomorrow is the big day, where we'll be loading up the car with boys (my husband, his grandfather and his little cousin), and heading to Time Warner Cable Arena to catch the Harlem Globetrotters in action!
The Harlem Globetrotters are making their way around the US right now, landing in arenas to show off their skills, stunts, tricks and more! If your kids love the Globetrotters, or if they're interested in basketball, be sure to look and see ifany of their Summer Skills Clinics are being offered in your area!
The Globetrotters Summer Skills Clinics will make your kids' summer even more awesome from June 3 to July 27, 2013. Enrollment is strictly limited so register now!
Save $10 per kid with our Early Registration discount*.
Summer is awesome. Kids are awesome. Basketball is awesome. Sportsmanship is awesome. The Harlem Globetrotters are awesome. Now they all come together in one place - Globetrotter Summer Skills Clinics. Make your kids' summer even more awesome at the only clinics coached by Globetrotter stars!
Globetrotters Summer Skills Clinics will visit select 24 Hour Fitness locations in:
AZ: Phoenix
CA: Los Angeles, San Diego, San Francisco
CO: Denver
DC: Washington DC
FL: Miami, Orlando
MO: St Louis, Kansas City
NE: Omaha
NJ: Hasbrouck Heights, Paramus
NV: Las Vegas
OR: Portland
TX: Austin, Dallas, Houston
WA:Seattle
As for the Globetrotters game, there's still time to get your tickets, and join us for an amazing afternoon at Time Warner Cable Arena in Charlotte, NC! The special deal on the Family Pack ENDS TONIGHT at 10 pm, so don't miss out on this great opportunity to save!
Harlem Globetrotters
Time Warner Cable Arena - Saturday, March 23 at 1:00 p.m.
Want to Go? Get Your Tickets!
And a big congratulations to Lacey W., who has won the giveaway for a family pack of tickets to the Globetrotter's game at TWCA tomorrow!
We hope to see you at tomorrow's game!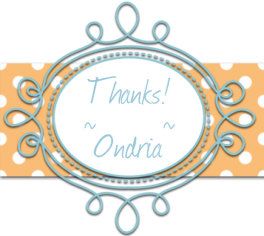 Disclosure: Promotional information and giveaway made possible by Time Warner Cable Arena.