Hey there all of you POSH Princesses! The weather is definitely warming up here in the Carolinas, and I am getting pretty excited, because that means that I can officially pack the boots away, and dig my flip flops and sandals out of their storage containers! I've definitely been getting ready for spring, and spent most of last weekend planting some springtime flowers, cleaning up the yard, trimming the hedges, etc. Spring sort of gets us ready to bare it all for the summer months, and do a little tuning up to areas we may have neglected during the winter months.
Presented by MBP Spotlight Sponsor, Bonnie Dodge
Bonnie Dodge is back with us this month, and she brings an incredible, must-have
Perfectly Posh product
for the spring and summer months.
One area of my body that I absolutely neglect during the winter, is my feet! My poor, poor feet! They looked pretty good in January, when we went on our family cruise, but it's been downhill for those tootsies since we returned. Closed toe shoes don't help, either- they leave my feet dry, and less than wanting to be looked at.
One of my very favorite product lines from Perfectly Posh is the
Play Footsie
collection. Bonnie introduced me to the very first product I tried from this collection last year- the Rubby Scrubby exfoliator. I was so in love with that product, that I decided to order the Soothing Stick from this same collection last year, too! Since Bonnie already knew that I loved these products (she's so good at taking care of her customers, and remembering their likes and dislikes), that she wanted to send me another one of the Play Footsie products- the Pink Putty Hydrating Foot Mask. What could I say to Bonnie, but 'Heck yeah!'?
My Posh by Bonnie package...
Here's what was inside my package- an info sheet, a new Perfectly Posh catalog, my new product to test, and of course, a note from Bonnie. (Bonnie always sends us handwritten notes, which is such a nice touch!)
I couldn't wait to check out the
Pink Putty Hydrating Foot Mask
. My feet were in desperate need of a little TLC, and Bonnie knew that these Posh products would help me get ready for sandal season! The Pink Putty is a super thick, creamy, hydrating foot mask. It's a blend of clay and peppermint, aloe, marshmallow and glycerin- everything I need to get a nice, deep clean and moisturizing treatment from one product.
Here's what the Pink Putty looks like. It comes in a sassy little 2 oz tub, and looks luscious!
So, how do you use this stuff?
It's easy! I simply slathered my feet with the mask (mostly just the bottom of my feet), let the mask dry and soak into my skin for about fifteen minutes. Getting to sit with my feet up for about fifteen minutes was heavenly! It didn't take long for the mask to dry, and after it did, I simply rinsed my feet with a damp, warm wash cloth.
Here's what the mask looked like while still 'wet' on my foot... nice and thick and creamy!
Here's what the mask looked like after it dried...
After using this amazing foot mask, my feet felt fabulous! They were left feeling moisturized, and all of the dry areas looked and felt baby soft! I should also mention that this product, like the other products in the Play Footsie collection, smell delicious! If you like the scent of peppermint, you will love these products!
Now, I wouldn't use this product everyday, but I do plan to be consistent with this, and use it every ten days or so. It's sort of like using a facial mask- you only need to use it every few days. The other products that I already own from this collection- the
Rubby Scrubby
and
Soothing Stick
, are products that I use more often. The Rubby Scrubby can be used in the bath or Shower (I do this every three to four days), and the Soothing Stick is a must-have! The Soothing Stick can be used anytime, and they leave your feet feeling simply amazing! I like to use the Soothing Stick right before bed, so my feet are pampered by this product while I sleep, and then they're sort of revitalized for the following day!
There are five fabulous products in this collection from Perfectly Posh, and I'm still missing the Twinkle Toes Toe Oil, and the Fabulous Fizzies, but I plan to complete my collection before we head to the beach this summer. I want the best looking feet on the beach, and I know that after using these products together, I'm sure to have them! I love that all of these products are super affordable, all under $20/each! I know that I'll save a lot of money in the long run by skipping the nail salon, and pampering my feet at home!
Perfectly Posh has an amazing collection of products. I have had the pleasure of trying several of them (thanks to Bonnie!), and can't wait to try even more! Take a look at some of my personal favorite
Perfectly Posh products
...
Bombinator- Down with Dirty
Cajole Soap Massagers (His and Hers!)
Big, Fat, Yummy Lips
Chunk- Big Bath Bar
If you've been looking for some great pampering products, Bonnie can hook you up! Whether you're looking to shop for yourself, purchase some gifts, earn some
FREE Posh products
, or
start your own business
, Perfectly Posh has something just for you! I cannot begin to tell you how thoughtful, professional, caring and passionate Bonnie is- as a consultant, MBP sponsor and friend! Bonnie really goes above and beyond to connect with her customers and hostesses. You're in good hands when you're working with this gal!
Want It? Buy It!
Go ahead and check out the entire line of the Perfectly Posh Play Footsie collection, as well as their other
fabulous products
! You'll be glad you did! Bonnie is on
Facebook
and
Twitter
, and she'd love to connect with you, so be sure to like and follow, if you're loving what you're seeing from Perfectly Posh.
Want It? Win It!
Bonnie is so super fab, that she's giving our readers the chance to win their very own Pink Putty Hydrating Foot Mask from Perfectly Posh! You're definitely going to want to enter to win this product, so just use the Rafflecopter entry form below, and follow the prompts.
Special thanks to MBP Spotlight Sponsor and Perfectly Posh Independent Consultant, Bonnie Dodge, for helping me to feel perfectly pampered, and for offering another fantastic giveaway for our readers! Look for another great Perfectly Posh product feature with Bonnie in May!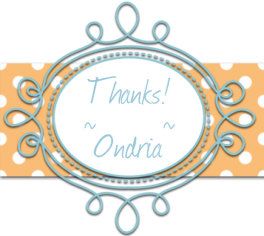 Disclosure: Other than the above mentioned products, which I received directly from this sponsor for review purposes, I was not compensated for facilitating this review. All opinions expressed are my own. Your experience may differ. Mommy's Block Party and its team members are not responsible for prize fulfillment or shipment- this is the understood responsibility of the giveaway sponsor.