My child is growing faster than I can even believe to possible. At twenty-eight months old, he's all boy, and he's so tall, that I can't get him in and out of a grocery cart seat by myself anymore! As he grows, he's wanting to do more and more by himself, which is totally understandable, and part of life. It's just hard for mommy to step back sometimes. Finding the proper products to help ease transitions, and make our lives a little easier can be difficult (there are so many products on the market for little ones, and busy moms!), but I know how much having the right products around really does make a difference.
Baby Buddy
offers a variety of products and accessories for babies and toddlers that keep them a little safer, ease transitions, and help out moms and dads! With the adorable slogan 'Every baby needs a buddy,' kiddos will love these products, and parents will, too!
I was blessed to connect with the folks at Baby Buddy, and was pleased to learn that they are a Christian company. Baby Buddy sent me three of their products (two of my own choosing, and one more for good measure!), and I couldn't wait for them to arrive, so I could see just how much they would be of help to our family.
Here are our wonderful new products from Baby Buddy!
I wanted to test out the Take a Dip to the Side container, and the Up and Away Hammock. I was also sent the Baby's 1st Toothbrush! Truthfully, all of the Baby Buddy products looked fantastic to me!
The
Take a Dip to the Side
got used first. I don't know how many times a week I am packing up snacks to take along with us, if we plan to be away from home. Toddlers are such picky eaters (at least, mine is!), and sometimes, they graze, instead of sitting down to eat an entire meal. I like to take snacks that are easy to eat on the go, and Take a Dip to the Side is now my favorite container to grab from the cabinet, fill, pack and run out the door with!
Take a Dip to the Side container with lid...
This product is great for any age. It has lots of room to hold your snacks, a sandwich, etc, and on the bottom right hand side, there is a built-in condiment cup with its own lid! This means that I can easily pack chicken nuggets, and put the ketchup in the side container, put the lid(s) on, and take them with us! No more throwing leftovers away, or scraping them into lots of different containers. The lids are easy to snap on and remove, and this container holds up well, too!
Take a Dip to the Side is even great to use while at home!
Mmm... perfect for snacks, too!
Some of the things we've put into our Take a Dip to the Side have included:
Waffles or Pancakes w/syrup
Cereal w/yogurt
Sliced Bananas and peanut butter
Carrot sticks w/Ranch dressing
Animal crackers and Nutella Spread
Bread sticks and pizza sauce
Feature of Take a Dip to the Side...
Microwave
Reheatable
Dishwasher safe, top rack only
Great for all ages
BPA FREE
We couldn't wait to try out the Up & Away Hammock!
Next up, we installed the
Up & Away Hammock
in Balian's bedroom. We really needed this product. Our house isn't very large, so we need all of the storage solutions we can find. Making good use of vertical space can be challenging, but the Up & Away Hammock is the perfect product to get some lightweight items up & off of the floor!
Here's the Up & Away Hammock, hanging in the corner of Balian's bedroom...
This hanging net or hammock stretches up to six feet, and can hold a whole bundle of toys, stuffed pals, and more! All it took to hang up in our son's room, was our drill, and the hardware that came with the hammock. My hubby stood on a chair, and used a pencil to make marks on the wall, where he wanted to drill. He drilled his holes, placed the anchors, and then inserted the hooks to hang the hammock with. We looped the hammock through the hooks, and voila- instant storage!
Here's the Hammock again- filled with friends!
We were amazed that we were able to stuff over twenty-five pals into the Up & Away Hammock. They're in a place were adults can reach them, and all Balian has to do is ask, if he wants one of his friends to play with. I love that these stuffed animals are out of Balian's indoor playhouse/tent, and off of the floor. I beg people not to give him stuffed animals as gifts, because he has so many of them. I remember my own mother telling me that I'd see how quickly these cuddly friends multiply when I had children of my own.
The Up & Away Hammock is a space-saver, and we love it! I can't believe how we did without this handy product, before!
We also received the
Baby's 1st Toothbrush
, which is made of 100% silicone, and contains soft bristles to clean your baby's teeth and gums, safely! You can begin using this product with your baby at age 4 months, and up. I wish we'd had one of these when Balian was just a babe. He has graduated to a toddler toothbrush, but starting out with this handy helper, would have been much easier than some of the tooth and gum cleaners we tried with him.
Baby Buddy has many more wonderful products that you will love having around for your little ones! We can't wait to share even more
Baby Buddy
products with you, right here on MBP, but for now, you can purchase these great products from some of your favorite retailers. Click here for a full list of where you can find
Baby Buddy products
.
One lucky MBP reader will win their very own Baby Buddy Up & Away Hammock! Open to US residents, only. Use the Rafflecopter entry form below to enter for your chance to win!
Special thanks to our friends at Baby Buddy for allowing us to review these wonderful products, and for offering this super giveaway for our readers, as well!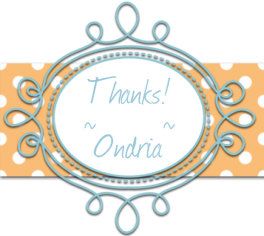 Disclosure: Other than the above mentioned products, which I received directly from this sponsor for review purposes, I was not compensated for facilitating this review. All opinions expressed are my own. Your experience may differ. Mommy's Block Party and its team members are not responsible for prize fulfillment or shipment- this is the understood responsibility of the giveaway sponsor.