As the parent of a toddler, I am recognizing more and more the importance of my son being exposed to a quality education. Though he isn't quite old enough to be enrolled in a pre-school program just yet, my husband and I have always noted the value in early education. From the very beginning, we introduced learning toys, tools and games to our son. As a result, he has an astounding vocabulary, memory and letter/word recognition for just being two years old.
We know that his educational successes are partly due to our desire for him to learn, and his own desire to learn and explore, as well. We absolutely want what's best for our child, and will do everything in our power to prepare him for the learning adventure he will soon be on in school. Having access to the right
learning tools
and educational products/materials makes our job a lot easier. We're not teachers by profession- we're a pair of musicians, one of us gifted in writing, the other gifted in math and science, and having reliable go-to products for aiding us in teaching our son, can sometimes be a huge help!
I was pleased to recently learn about
Educents.com
, a new online daily deal site, offering deep discounts on educational products like toys, online curriculum, learning tools, software, study guides, ebooks, classroom videos, and much more!
Educents is perfect for parents, teachers, those who home school their children, college students, and adult learners. There are a lot of different subjects that interest me, and my husband, so I can't wait to see what's offered for adult learners! As we really start to buckle down with reading, and early math, we'll need all the help we can get, so I look forward to seeing what will be available for little ones.
Right now, Educents.com is in its pre-launch stage, which is actually great for both me and you! Educents will officially launch on April 2, 2013, but if you sign up for Educents before that date, you'll automatically score a $15 Gift Code to use on their site, once they launch! There are no gimmicks or restrictions, and you can even use it on shipping! Plus, this gift code will never expire! That's music to this momma's ears! I've already signed up, and cannot wait for the launch date! I even scheduled the launch date on my phone's calendar, so I won't miss it! Can you tell I'm just a wee bit excited about Educents?
Want to Get in on the Great Deals?
Head on over to
Educents.com
and sign up! You'll receive an e-mail from Educents to confirm your subscription. After you've confirmed your subscription, you'll receive an additional e-mail from Educents, which will contain your $15 Gift Code to use on the site. The more folks who sign up, the more discounts they can offer through their site- so share your excitement about Educents with your friends, because there's a little something in it for you, if you do!
Educents is social, so look for them on
Facebook
and
Twitter
, and start spreading the news that fabulous deals on educational products will soon be here!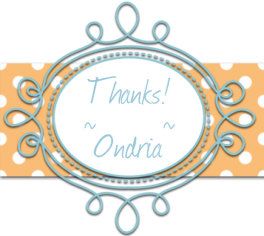 Disclosure: This is a sponsored post, on behalf of Educents, written by me. All thoughts and opinions are my own.