In our house, the mornings are pretty busy. Though we're not to the point of having every member of our family rush out the door just yet, I'm rushing around, trying to get ready for the day, and scrambling to get some sort of breakfast together for my husband and my two-year-old. Breakfast is tricky for my non-breakfast loving husband, and my picky toddler... and as for me, most mornings, I don't even get to have breakfast!
Hip Hooray, it's Aunt Jemma to the rescue! For over 115 years, folks have been starting their mornings with Aunt Jemima pancakes and syrups, and now, they can find Aunt Jemima in the freezer section of their favorite grocery store! Our family was given the chance to try the new Aunt Jemima frozen breakfast Lil' Griddles, and since breakfast time usually feels more like crunch time in our house, I couldn't wait!
The new Aunt Jemima frozen breakfast Lil' Griddles line has three delicious bite-sized options for family fun; new Aunt Jemima frozen Blueberry Mini pancakes, Aunt Jemima frozen Mini pancakes, and Aunt Jemima frozen Cinnamon French Toast Sticks. We selected the Mini Pancakes, and the Cinnamon French Toast Sticks. I knew right away that Balian, my little man, was going to like these, because he licked the boxes of these yummy-looking frozen breakfasts as we were putting our groceries away!
We tried the Mini Pancakes first, and they were a big hit! Balian was already a fan of pancakes, and these bite-sized minis made breakfast time a lot of fun! I was thrilled that he liked the blueberry, too (that's always a gamble with him). We've been enjoying the pancakes at home, and on the go! They're so easy to warm up, and pop into a little baggy to take in the car. Since B doesn't use syrup just yet, he can pick these up with his hands, and eat them on the go!
I chose the Cinnamon French Toast Sticks for both my son and my husband. I have a hard time getting either one of them to eat breakfast, but I know how important it is that they both get a good meal in to kick off their day. My husband isn't usually a fan of frozen breakfasts, but I knew he would enjoy the Aunt Jemima Cinnamon French Toast Sticks, because Aunt Jemima really strives to to put love and care into their products- just like I would, if I had make these breakfasts myself! Both my husband and my son love the Cinnamon French Toast Lil Griddles. They're super easy to heat up, and I can place them on a paper towel and send them with my husband as he walks out the door. This way, he can eat his sticks on his way to work!
I may not serve these Lil Griddles up every morning, but now I know where to turn when I need a quick, easy, bite-sized breakfast with big homemade taste! I trust Aunt Jemima products because I know that every batch is made from scratch- with real ingredients like flour, milk and eggs. We'll definitely make sure that we always have some of our new favorite Aunt Jemima Lil Griddles in our freezer at home!
To learn more about
Aunt Jemima
, visit their website! To purchase Aunt Jemima Lil Griddles, look for them in the freezer section of your favorite grocery store. Aunt Jemima is social, so look for them on
Facebook
and
Twitter
!
Special thanks to Aunt Jemima for allowing our busy family to experience new breakfast items that this momma can feel good about serving up to her boys!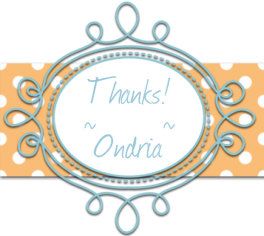 Disclosure: Thank you to Aunt Jemima Frozen Breakfast for being a sponsor. I was selected for this opportunity as a member of Clever Girls Collective. All opinions expressed here are my own.