One thing that I refuse to sacrifice as a mom, is style. Being able to slip into a pretty dress or wear fashionable tops with my non- mom skinny jeans, makes me feel good about myself. Over the past year, I've really tried to amp up my collection of dresses. Dresses are wonderful to have hanging in your closet for a night out on the town, to wear to church or to a special occasion.
I recently had the opportunity to work with
Apricot Collection
, an online boutique which offers gorgeously chic mid-range lines of clothing and accessories from North America and Europe. The folks at Apricot know that today's women play multiple roles: we're wives, moms, girlfriends, career women, etc- all at once. That's why Apricot is constantly looking for beautiful, comfortable outfit combinations that are affordable, and can take you from work to the carpool lane, to the house to make dinner for the kiddos, and then to a night out with your date!
I was able to select a review item from Apricot Collection a few weeks ago. Since the weather has been so rainy and chilly here in North Carolina this winter, I wanted to go for something that I would be able to wear during the cooler months, so I selected a beautiful heavier material dress.
Feeling like one stylin' momma in my Chic Look Dress from Apricot Collection!
This lovely
Chic Look Dress
features 3/4 length sleeves, and is stunning in black, grey and bold red. It's not your traditional colorblock, but I love the color combination, and the zig-zag on the front with the red and grey. The fabric is heavy enough to keep you warm, but it's not so heavy that you'll wind up sweating up a storm while wearing it. It's a great cut for my shape, and I love and appreciate that it's a shorter length, yet not super short. I have had a hard time finding dresses that aren't so short in the skirt, lately. It seems that every time I wear a dress and try to pick my son up, I end up worrying if everyone can see my business!
I love the shape of this dress- it's flattering in all of the right places.
I paired black patterned tights and flats with the dress. I really wanted to wear my pointy black boots with it, but I was still nursing broken toes that I couldn't quite squeeze into my boots just yet. The tights just seemed to add another element to the outfit. I also wore a plain black leather bracelet and black earrings.
It's all about the details... this stylish zipper adds a little flair to the back of the dress.
One of my favorite details of the dress is the zipper. It's a little surprise in the back! Bold, larger zippers are super trendy right now, and this added style element keeps the dress on trend, even from behind!
Look how the color just wraps around the body of the dress!
You can see from my photo (above), how the color sort of wraps around the front of the dress. The red coloring in this dress is so striking! I don't wear a lot of red (it's one of those colors that I'm sort of afraid of), but it really works nicely here, and it's a great way for me to add a little color to my wardrobe, without going overboard.
This is how much I love my new dress! Thanks, Michelle!
I loved wearing this pretty dress, and cannot wait to wear it again and again. It will soon be too warm here for me to wear this again until the fall, but it'll be one of the first dresses that I pull out of the closet when it cools off again. I felt so comfortable in this dress, and appreciated that I could move in it. I could move around as I led worship at church, I could bend over and pick up my son, I wore it out to lunch, etc. If I worked outside of the home, I'd definitely wear this
dress
to the office, and it would be a great dress to wear out with friends after work to grab a drink, and some dinner!
Just because it's getting warm and I have to retire this dress for a few months, doesn't mean that I'll be missing out on great stylish options for the spring and summer. Apricot Collection has an incredible selection of apparel for warm-weather months.
Take a look at some of the pieces I'm drooling over for spring and summer...
Red Love Dress
Blue Buttoned Dress (Love the high/low!)
Two Pockets Skirt
Total Tunic
Whether you're looking for that
perfect dress
for a special occasion, or you're looking for everyday chic styles, Apricot Collection has got something for you! These are on-trend looks, but they're not necessarily carbon copy pieces of clothing that you're going to be able to find on the rack at your favorite retail store. You'll have to check out the Apricot Collection website to see their entire spring collection!
Like what you see and want to see more? Head on over to
Apricot Collection
and take a look around. You'll love the wide variety of styles and sizes- Apricot Collection truly has something for gals of all shapes and sizes, so don't be shy! Apricot Collection is social, and they'd love to connect with you on
Facebook
,
Twitter
,
Pinterest
and
YouTube
. Plus, Apricot Collection has their own
blog
, which I recommend checking out, too!
Apricot Collection wants every momma to be stylin' this spring, so they're offering MBP readers the chance to win a $50.00 Apricot Collection Gift Certificate to use on their site! (There will be ONE winner). This giveaway is open to US and Canada, 18 & over. Just use the Rafflecopter entry form below to enter for your chance to win!
Special thanks to Michelle with Apricot Collection for introducing me to these wonderful pieces, allowing me to share about my experience and for offering this fabulous giveaway for our readers!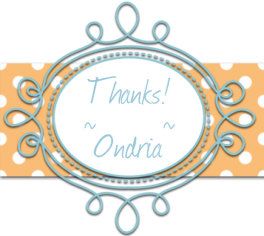 Disclosure: Other than the above mentioned products, which I received directly from this sponsor for review purposes, I was not compensated for facilitating this review. All opinions expressed are my own. Your experience may differ. Mommy's Block Party and its team members are not responsible for prize fulfillment or shipment- this is the understood responsibility of the giveaway sponsor.