I am realizing more and more that we live in a time where we love the convenience of having useful things delivered right to our door. I have gotten into the habit of loving to explore different monthly subscription boxes, and I've gotten to try a lot of them- and liked most of them. Most of the boxes I have received have been for makeup or food, but for only the second time since I started reviewing these boxes, have I had the opportunity to try a 'good for me' box of goodies.
Meet the
Bestowed
Monthly Box & subscription service. This monthly care package is sent out to subscribers, containing samples of healthy foods and treats. I received a complimentary Bestowed Box for review, and I couldn't wait to see what would be inside! I wanted to look into Bestowed, because I care about my body. I'm not going to lie, sometimes I completely wreck it (my body, I mean). I eat stuff that I know I shouldn't (I'm talkin' Big Mac's and that sort of thing), and when it's cloudy, I sort of turn into a blob, not wanting to do much more than I have to. I do enjoy eating healthy foods, though. If my husband and I liked to eat the same types of foods, we'd both be in great shape, but he likes most of the things that pack lots of carbs, sugars and unfortunately, extra pounds! Since making two different meals seems silly, we just eat the things he'll say 'yes' to, which results in me feeling guilty later in the evening.
About Bestowed...
Bestowed is the creation of nationally recognized nutritionist and author Heather Bauer and is the answer to all those that have ever stood in the health food section of their local grocery store and said to themselves..."which one of these is really the best??"
Each month, Heather and her team of health and diet experts carefully curate 5 product samples that have caught their attention. Items like nutrition bars, snacks, breakfast cereals, and supplements are just a few of the categories considered.
Here's what the Bestowed Box looks like when it's delivered to you!
I loved the bright orange packaging of the
Bestowed Box
- it was very cheery! I couldn't wait to see what was in the box, though! I opened it right on up to find lots of little snacks and samples... all things I knew that I would enjoy and mostly things I knew my hubby would tell me to keep to myself.
The contents of my Bestowed Box...
My Bestowed Box contained a package of Low Carb Tortilla Wraps, Peanut Butter Pretzel Nuggets, High Fiber Mini Brownie Bites, Fiber Crackers, and two packs of Nektar Honey Crystals. We had plans to head to Charlotte to attend the circus that same evening, and I knew that we wouldn't get to eat dinner until after the show, so I grabbed the bag of the Peanut Butter Pretzel Nuggets and planned that we'd snack on them in the car. As soon as I shared a few with my husband, he was hooked! Though he should have only had a handful, the bag was gone before we reached out destination. This was a great choice for a healthy snack, though, and it kept our tummies tied over for hours!
Do these not look totally yummy?
The next thing I tried from the Bestowed Box, were the tortilla wraps. We're used to using flour tortilla wraps for tacos, fajitas, and all those yummy Mexican made-at-home dinners. I am even a big fan of ditching the bread and using a tortilla to make a wrap with, instead of eating a heavy sandwich at lunch time. I used one of these on taco night, and stuffed a bunch of black beans into it, and much less ground beef. It was delicious! I felt much lighter and healthier (and happier with myself) after dinner. I've even made up a bit of homemade egg salad and spread it on the tortilla, rolled it up and ate it for lunch with some carrot sticks on the side.
I love tortillas... and this may be my new favorite brand!
I first tried the Hi-Fiber Minis after church one Sunday morning. I got home around 10:30 am and had not yet eaten breakfast. I knew I wouldn't last until lunch, unless I ate something. Reaching for a cookie would have been oh, so easy and tempting, too, but I went for one of these little brownie bites, instead. Now, I'll be honest with you, it doesn;t taste like a gooey, dense chocolate brownie, but it's packed with lots of good stuff and it does have a yummy chocolate taste. I enjoyed it, and wasn't even hungry yet when lunch time rolled around. These are great to have on hand- in the pantry, to toss into your purse of gym bag, etc!
Little mini's, fiber crackers and honey crystals...
I munched on the fiber crackers one afternoon (with a spoonful of the leftover egg salad on top) for a high fiber snack. I usually work out in the late afternoon, and it's good for me to have little snack beforehand. The honey crystals are a great substitute for sugar! I sprinkled some into my coffee, and on my son's rice cereal!
I think the Bestowed Box is a great idea, and would encourage you to check it out and give it a try for a month. The contents of the box change monthly, so you'll always be getting new and exciting sampled and coupons! If you like or want to be better about taking good care of yourself, this is a great place to start. Health food stores can be pretty confusing, and Bestowed Box makes it easy to put good stuff into your body! No scratching your head, reading through labels you can't understand, or standing in a long check-out line!
Want It? Try It!
You can
join Bestowed
for $19.00/mo or $209.00/year. Once a month, you'll receive a Bestowed Box, delivered right to your door, and the shipping is included in the membership price. Bestowed makes a great gift, too! I think this would be great to send to college students once a month (pizza and beer sort of adds to the waist-line... quickly!). Hey- Bestowed is good for you, so it's right for anyone and everyone! You'll also receive e-mail newsletters and tips from Bestowed Founder, Heather Bauer (I loved her Oscar party tips!).
Be sure to check out Bestowed on
Facebook
and
Twitter
!
Special thanks to the team over at Bestowed for allowing me to sample one of their monthly boxes, and help me want to get back to a healthier lifestyle!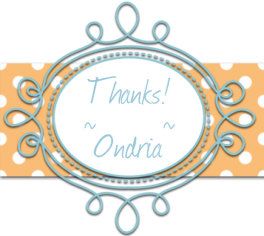 Disclosure: Other than the above mentioned products, which I received directly from this sponsor for review purposes, I was not compensated for facilitating this review. All opinions expressed are my own. Your experience may differ.