I guess my love for delicious cookies began when my husband and I started dating one another, way back in 2004. My mother-in-law is a fabulous baker, and makes some pretty darn good cookies. Ever since I merged with the Witt family, my tastes have changed a bit. Store bought stuff just isn't good enough, which sort of stinks for me, because this momma really can't bake (despite her best efforts!). I leave the treat-making to the experts, but sometimes, our family gets pretty busy, and I can't always have fresh, delicious cookies delivered to my door... or at least, that's what I thought!
Imagine my sheer delight when I ran across
Bart's Cookies
a few weeks ago. Bart has been baking and selling the world's best chocolate chip cookies for over twenty years! What started out as 'bending the rules,' and baking fresh cookies to eat for dinner while in college has proven to be quite the lucrative venture for Bart Smith, Founder of Bart's Cookies. I love Bart's story, and found it quite inspiring as I read all of the incredible things Bart has done in his lifetime. Take a few minutes read through Bart's story,
here
.
Mmm... a box-o-cookies just for me (and the boys) from the 'Bartman', himself!
Onto the cookies, though- I happened to catch Bart on a day where he was baking, and two days later, I had an entire box of
freshly baked cookies
delivered to my door. I thought it best to wait until my husband was home from work, but seriously, what woman can resist cookies that are just sitting there on her dining room table?
Looks like I'm going to need a tall glass of milk!

In this unbelievably good-looking assortment of cookies, we received the following flavors: Bart's famous chocolate chip, Dark Chocolate Chip, White Chocolate Chip with Macadamia Nuts and Peanut Butter Chocolate Chip! I knew the whole family would love the chocolate chip cookies. My husband was thrilled to come home from work to find his favorite cookie varieties- peanut butter chocolate chip, and white chocolate chip, as well! The dark chocolate chip cookies had my name on them- hands off, boys!
My husband felt the need to make a nice display of Bart's Cookies! Snack time!
Sacha (the hubs), and Balian were both eager to get their paws on those cookies, and tore into them after dinner. All I heard was, 'Mmm...' and really, that's all I needed to know that Bart was receiving my cookie snob of a husband's approval.
Please don't think I'm a bad mommy, here. This little sticky fingers went on a cookie spree and jumped into mommy and daddy's bed! Cookie monster, indeed!
Here's what I love most about Bart's cookies- they are thick cookies, with big chips, and they're slightly underdone, which is actually just how we like our cookies. This means that they're sort of chewy and slightly firm on the outside, but they're gooey on the inside. Best combo in the world! The cookies we received were smaller bite-sized cookies. They're more like ten bites for my two year old, six bites for me, and one bite for my hubby- gotta love something for everyone!
A mixed plate of milk chocolate and dark chocolate chip cookies!
I took three, but my tummy was full after two!
Just look at all of those chocolate morsels packed into this cookie!
That's what I'm talkin' 'bout!
Bart's cookies
are packaged and sealed as soon as they're cool from the oven. This locks in and preserves the freshness, right away! I was definitely impressed by how fresh the cookies were when we tasted them- like they had been cooled in my own kitchen, and enjoyed by my family just hours later. Seriously- that's how amazingly fresh these cookies were when we received them! The amount of 'stuff' in Bart's cookies is unreal! When I make cookies, they each have a few chips or chunks, and I'm usually left wanting more chocolate. Bart's cookies are packed with quality chocolate, and deliver a punch of fresh-baked flavor!
Cookie Varieties? Bart's got 'em! Go here to see the complete menu of cookies that you can order- the combinations are kinda incredible! Need
Gluten-Free Cookies
? Bart's gotcha covered! Bart offers an entire gluten-free cookie menu, as well! Who Buys Them? Everyone! Bart's cookies are ordered and enjoyed by everyone from families to offices. Need a great gift? A cookie basket seems like a great choice! Order online- they're guaranteed fresh!
Perhaps even above my love for Bart's Cookies, is Bart's spirit and zest for life. Bart is one cool dude, and gets double thumbs up from this momma for his yummy cookies, and for being himself! I love it when someone's personality shines through, and mixes into their business.
Want Some? Buy Some!
To order your very own cookies from the Bartman, just head to
Bartscookies.com
! Take a look around, and check out Bart's website- he's written some pretty interesting looking books, too! Bart's Cookies is also on
Facebook
, and the Bartman himself is waiting to connect with you over on his page, so head over there and 'like' it!
Special thanks to Bart Smith of Bart's Cookies for sending us such fresh, delicious cookies to review, enjoy and share about with our readers! You made our day!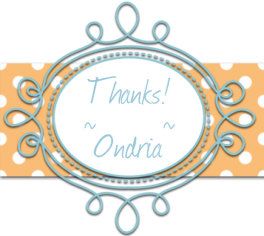 Disclosure: Other than the above mentioned products, which I received directly from this sponsor for review purposes, I was not compensated for facilitating this review. All opinions expressed are my own. Your experience may differ.