Do you love snacking as much as I do? Turns out that if you have smaller meals and snacks through out the day, it's much better for you than not snacking and eating three large meals a day. One of my biggest weaknesses when it comes to snacking is potato chips. I try not to buy them, because I can eat half a bag in one sitting. A great alternative to potato chips, is pretzels. I've never been a big fan of pretzels, but last summer, my sister introduced me to a delicious thin pretzel snack, and now I can't get enough of them.
Pretzel Crisps
have been around for many years, but they just got a new look in 2010, and have had new flavors added to their line of delicious pretzel snacks! These thin pretzel crisps, offer a unique snacking experience with only 100 calories perserving, and zero fat.
Whoa- our Pretzel Crisp samples were in this big box!
Our family received a large box of Pretzels Crisps, which contained just about every flavor of Pretzel Crisps available! When my husband came home from work and saw all of the bags of Pretzel Crisps lying on our dining room table, he eyed them hungrily, and debated over which flavor he wanted to try first.
Seven delicious flavors to sample and share!
We received the following flavors of Pretzel Crisps...
Original
Garlic Parmesan
Sesame
Jalepeno Jack
Everything
Buffalo Wing
Chipotle Cheddar
Is your mouth watering yet?
My husband wasted no time tearing into the
Garlic Parmesan Pretzel Crisps
. It's his all-time favorite flavor for just about anything savory, so it was no surprise that he was sort of over the moon about these! Balian took to the Original Pretzel Crisps, and requests them all the time. I feel good about letting him have those for a snack, not having to worry about him choking on a larger pretzel or pretzel stick. My personal favorite flavor is the Everything Pretzel Crisps, which remind me of my favorite NJ bakery style bagels! Mmm!
All of the Pretzel Crisps we've tried have been very flavorful, and super delicious! The Chipotle Cheddar is a cheesy flavor with a little kick, and Buffalo Wing is king among the robust flavors in its class.
Top your pasta with Pretzel Crisps!
These delightful, light and crisp pretzel thins are perfect to eat, all on their own, or to pair with yummy things like cheeses, fruits and veggies, dips, and more! They're delicious in chocolate, or spread with brie and cranberries or cheddar and pineapple! One of my favorite ways to enjoy the
Pretzel Crisps
is with a little bit of cream chesse and a thin slice of cucumber! I can't wait to try them with fresh Mozzarella cheese and a diced cherry tomato! I'm getting hungry, just thinking about it! You can even use the Pretzel Crisps in your dinner dishes- like a crushed topping for mac and cheese, or substitute crushed Pretzel Crisps for breadcrumbs. Pretzel Crusted Chicken, anyone?
Chipotle Cheddar might be my new favorite snack!

Pretzel Crisps are definitely a tasty treat that everyone in the family will love! With less fat that potato chips, you can feel good about snacking until you're satisfied!
Want It? Buy It!
Look for
Pretzel Chips
wherever snacks are sold, and be sure to check the Pretzel Crisps website for some amazing
recipes
! Pretzel Crisps is on
Facebook
,
Twitter
,
Pinterest
and
YouTube
, too! Connect with them through all of these platforms, or just one or two, if you like! Either way, Pretzel Crisps loves to hear from their fans and customers!
Want It? Win It!
One very lucky MBP reader will win their very own Pretzel Crisps Prize Pack, which will include a bag of each of the flavors that I received, a Pretzel Crisps Reusable Tote Bag, and some awesome coupons, too! Just use the Rafflecopter entry form below to enter to win! First two fields on the Rafflecopter are mandatory and the rest are optional- just remember, the more you do, the greater your chances of winning are!
Special thanks to the team at Pretzel Crisps for allowing us to try their super yummy snacks, and for offering this super giveaway for our readers, as well!
Good luck!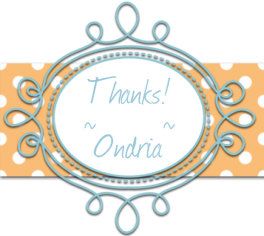 Disclosure: Other than the above mentioned products, which I received directly from this sponsor for review purposes, I was not compensated for facilitating this review. All opinions expressed are my own. Your experience may differ. Mommy's Block Party and its team members are not responsible for prize fulfillment or shipment- this is the understood responsibility of the giveaway sponsor.