Part of our 2013 Valentine's Day Gift Guide
My poor skin doesn't know what to think these days. Until just after the holidays, the weather here in North Carolina was mild, chilly and very rainy. We were fortunate enough to escape the rain for a few days when we headed to the Caribbean. We had plenty of sunshine, and warm temperatures while we were away, and when we returned home, we were met with more rain, and downright freezing temperatures. My skin has gone from normal to glowing, and to dry and flaky within just a few weeks, and I have been in desperate need of a solution.
Presented by MBP Spotlight Sponsor, Crissie Cain
Lucky for me, help was just around the corner, literally. I connected with
Crissie Cain
, an Independent Consultant with Lemongrass Spa. Crissie lives just a couple of towns over from me, and is very excited to join our elite group of consultants and bring you fabulous bath, body, spa and beauty products by Lemongrass Spa. Lemongrass Spa is a fantastic Direct Sales Company, which offers a wonderful business opportunity, generous hostess plan, and outstanding natural body and spa products.
Crissie was kind enough to send me a wonderful selection of
skin soothing products
to try out this month, and after taking a long, hard look in the mirrow (at my poor skin), the timing couldn't have been better!
My products from Crissie arrived all wrapped up, and well-protected. She was kind enough to send me a catalog brochure and some business cards, as well!
Crissie sent some great products that have been really excellent for hydrating my skin. I received the Pink Shimmer Hydrating Body Spritz, Unscented Hand and Body Lotion, Healing Elements Balm (sample), and Pink Shimmer Lip Balm with Vitamin E.
Left to right: Pink Shimmer Lip Balm, Pink Shimmer Hydrating Body Spritz, Unscented Hand and Body Lotion, and Healing Elements Balm sample.
I couldn't wait to give these products a try, and had a hard time deciding which one to start with. The
Pink Shimmer Hydrating Body Mist
made the most sense to start with, though. As soon as I stepped out of my morning shower, and dried off, I spritzed a bit of the body mist onto my arms, and legs, which are the driest parts of my body. The mist soaked right into my skin- no rubbing necessary. About thirty minutes after use, my skin seemed soft, and had a nice, healthy-looking glow to it. The scent is nice and light, and mist is also very light, leaving the skin feeling refreshed and rejuvinated.
About the Pink Shimmer Hydrating Body Mist (NEW!)
Pink Shimmer features a feminine fragrance that is light, alluring and beautiful. For ladies who enjoy a fragrance that is not overpowering and not so fruity, this is a lovely scent that has been appealing to young adults especially. Our Pink Shimmer Spritz has mica to add a little shimmer to your skin.
Ingredients: Purified water, aloe vera juice, grapeseed oil, Vitamin E Oil, polysorbate 20, mica and phthalate-free fragrance.
Healing Elements Balm
The
Healing Elements Balm
is one of my new favorite products! I used a small amount of the balm on my arms before bedtime, and couldn't believe how soft, and hydrated my skin felt the following morning! This thick, creamy balm has an intoxicating scent, which is theraputic in itself. Not only did this balm help to soothe the dry skin on my arms, but I've used it on my heels, as well. My husband even likes this balm (and he's pretty choosy!).
Unscented Hand and Body Lotion
Here's another thick, and creamy skin-saver! I'm all for scented lotions, but have to steer away from them on Sunday mornings, because so many folks that I sing and lead worship with at church have allergies or sensitivities to fragraces. Not only is this lotion perfect because it's fragrance-free, it's absolutely lovely! It glides on smoothly, it isn't greasy, and it doesn't make dried skin worse-off, like a lot of lotions tend to do. This hydrates, soothes, leaves your skin feeling fresh all day long! There's no need to re-apply through out the day, unless you just want to.
About the Unscented Hand and Body Lotion
Special sensitive-skin version of our soothing lotion. Formula can be used every day all over your body! Our lotion features therapeutic aloe vera, jojoba oil and shea butter for moisturizing dry skin. Skin absorbs this lotion quickly for a non-greasy finish. Comes in a 8 oz. pump dispenser & a bonus 2 oz. travel bottle.
Ingredients: Distilled water; (Aloe Barbadensis Leaf) Aloe Vera Gel, Almond Oil, Vegetable Emulsifier, Stearic acid, Glycerin, (Vitis Vinifera) Grapeseed Oil, (Prunus Armeniaca) Apricot Kernal Oil, (Cocos Nucifera) Coconut Oil, (Simmondsia Chinensis) Jojoba Oil, (Tocopherol) Vitamin E Oil, and Optiphen.
Pink Shimmer Lip Balm
I am in love with the
Pink Shimmer Lip Balm
! It's light, sheer and has an almost grapefruit-like taste to it (well, it does to me, anyway). I used to have a horrible addiction to lip balm (one that dried my lips out pretty badly), and literally had to wean myself from using it so frequently. Eventually, my lips became healthy once again, and I found that I needed little to no lip balm at all. When I agreed to start using lip balm again, I promised my husband that I would take it easy, and find a lip balm that would nourish my lips, instead of wreck them. The Pink Shimmer Lip Balm makes my lips feel soft, and I only need to use it once a day for lasting hydration.
About the Pink Shimmer Lip Balm
Moisturizing blend of coconut oil, apricot kernal oil, beeswax and cocoa butter to protect lips from the elements. Dreamsicle scent and a hint of stevia added for a yummy taste!
Ingredients: Coconut Oil, (Prunus Armeniaca) Apricot Kernel Oil, Beeswax, (Theobroma Cacao) Cocoa Butter, Castor Oil, Vitamin E Oil, Mica, Titanium Dioxide, Stevia (natural sweetener), phthalate-free fragrance.
Lemongrass Spa has an incredible offering of natural products that you will love! I have a whole list of products that I can't wait to try! And guess what? There are lots of products for the gentlemen, and the kiddos, too!
Pampering Baby Gift Set
Men's Private Reserve Gift Set
Travel Face Care Kit
Herbal Foot Care Kit
Do any of these products look good to you? Crissie would be glad to tell you more about Lemongrass Spa and their wonderful line of natural products. Any of these products would make a wonderful gift for someone you love or care about this Valentine's Day. Looking to learn more about the
Lemongrass Spa business opportunity
? Crissie would be happy to tell you all about it, and how you can become a part of her team, and be your own boss! Want to earn free Lemongrass products? Consider hosting your own Lemongrass Spa party!
Check out the amazing specials for January and February...
One lucky MBP reader will win their very own Lotion and Body Sprtiz Combo Set from Crissie! Crissie will choose the scent she sends to the winner. Just use the Rafflecopter entry form below to enter to win! First two fields on the Rafflecopter are mandatory and the rest are optional- just remember, the more you do, the greater your chances of winning are!
Special thanks to Crissie Cain for allowing me to review these wonderful products, and for offering our readers the chance to win them, as well! Look for another fab Lemongrass Spa w/Crissie review in March!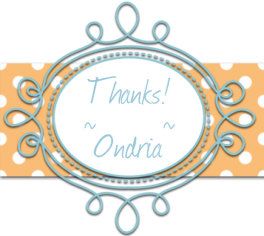 a Rafflecopter giveaway
Disclosure: Other than the above mentioned products, which I received directly from this sponsor for review purposes, I was not compensated for facilitating this review. All opinions expressed are my own. Your experience may differ. Mommy's Block Party and its team members are not responsible for prize fulfillment or shipment- this is the understood responsibility of the giveaway sponsor.