I am a momma who loves her coffee. Seriously, I start drinking coffee when I wake up- I do nothing before that first, delicious sip of hot liquid energy, and then I pretty much keep on drinking coffee until 11 am. Every now and then, especially when the weather is cool, I enjoy a cup of coffee in the afternoon or early evening. I am having to be much more cautious, however, about where I place my coffee mugs (and believe me, I have my favorites), because my son, is completely captivated by 'mommy and her coffee.' Countless coffee mugs have been knocked over, and we've encountered lots of spills, and even a few broken mugs (which really, can be dangerous). So, I've been looking for a coffee mug that will be both durable, and functional.
I was recently introduced to Time Mug, the world's very first dishwasher safe, time-telling travel mug! This two-in-one mug is stylish and functional, and is my absolute new favorite mug!
I was given the opportunity to review a
TimeMug
, and I was thrilled, given my need for a good mug that I can trust using around my child. I couldn't wait to get my mug, and give it a try. Within just a couple of days after working out the review details, my TimeMug was on my front porch! I opened the box, and gave it a wash, and then put it to the test!
My TimeMug, all nicely packaged and protected...
Pretty in paloma purple- my 16 oz TimeMug...
TimeMug is totally awesome! First of all, its interior is made of durable stainless steel, and there's a non-slip base on the bottom. This will hold 16 oz of liquid, which is wonderful, because I sometimes end up having to dump out a quarter of a coffee mug when I transfer it to a travel cup. No wasting coffee, here! TimeMug features a rubber sealing spill resistant lid, which means that I won't end up leaking coffee all over my favorite sweater or blouse! Yay! Less laundry!
What truly makes TimeMug unique, is that each mug features a gorgeous, stylish, working timepiece. I received a lovely paloma purple
TimeMug
, which features the Rhinestone Eternity timepiece. There are several different timepiece style options to choose from, and each timepiece really works, and is removable- so you can change or re-set the time, and change the battery, when needed.
Other timepiece options include...
(Left: Hope, Right: Love)
(Left: Rhinestone Modern, Right: Original Modern)
Original Eternity
Other Features of TimeMug...
*Ideal for both hot and cold beverages
*Fits into most cupholders
*16 oz capacity
*Drinkware accessory- choose from 17 designs to suit your style!
*Customizable with any logo or phrase you choose!
This momma loves her TimeMug!
I put my TimeMug to the test at home, where I drink coffee on and off through out the day. I filled my TimeMug pretty much half way, and took a few dripless sips, closed the lid, and set it down, so I could fold some laundry. Almost on cue, Balian ran by, and knocked the mug over. No spills, though- which meant no danger of anyone being burned by super hot coffee! I can't wait to take my TimeMug with me to church on Sunday mornings. No more worrying about someone knocking my coffee over while I rehearse with the worship team (it's usually under my chair- on the floor). Plus, I never wear a watch, and it's a huge pain to have to dig for my cell phone, just to find out what time it is! Now, as long as I have my TimeMug near by, I'll always know what time it is!
It's easy to create your TimeMug...
Just
select your timepiece
, choose your color, and check out! TimeMug is the ultimate holiday gift for anyone you know who enjoys warm beverages- or even cool beverages on the go! They are stylish, functional, and affordable! Skip the coffee house gift cards this year, and give a TimeMug, instead- it'll save the recipient money, in the long run!
I know lots of coffee drinkers in my family who would love one of these cool travel mugs! I can't wait for everyone to see these!
Head on over to
TimeMug
and start browsing all of the pretty designs and colors there are to choose from! TimeMug is offering all MBP readers 20% off your entire TimeMug order! Just use the code
party20
at checkout. Offer is good through 12/31/12. You can also connect with TimeMug on
Facebook
and
Twitter
! You'll be glad you did!
Want It? Win It!
One lucky reader will win their very own TimeMug in yellow! I love yellow- such a cheery color! Just use the Rafflecopter entry form below to enter for your chance to win!
Special thanks to TimeMug for allowing us to try their wonderful product, and for offering a giveaway to our readers!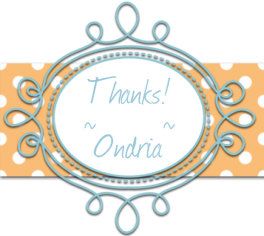 Disclosure: Other than the above mentioned products, which I received directly from this sponsor for review purposes, I was not compensated for facilitating this review. All opinions expressed are my own. Your experience may differ. Mommy's Block Party and its team members are not responsible for prize fulfillment or shipment- this is the understood responsibility of the giveaway sponsor.