December is here, and we are just days away from Christmas. Seems like I was just telling you about the wonderful Starbox I received from Starlooks in November, and now here we are- preparing for Christmas. I am almost done with my holiday shopping. My family is taking a big family cruise in early January, which is our Christmas gift from my parents, so we're not really exchanging big gifts, as we usually do, this year. We will, however, give little gifts. I wanted to give both my mom and my dad useful gifts this year- things they actually need, and would use. My mom told me that she was in need of some new make up- and really could use everything from foundation to eye liner.
I was very fortunate to be chosen as a
Starlooks
review blogger a few months ago, and have had the pleasure of reviewing two previous monthly Starboxes, from Starlooks- October and November. Starlooks is a beautiful cosmetic company, which makes and sells their own one of a kind, top of the line cosmetics and beauty products. What sets Starlooks apart from their competitiors, is that they offer an incredibly lovely, and affordable monthly subscription service, in which they send you a monthly box of 3-4 full sized beauty products, delivered right to your door, for $15.00 a month! Some of my favorite brands of make up have products that cost more than $15.00 a piece, so to me, this is an incredibly amazing offer!
I fell in love with both the October and November Starboxes from Starlooks, and knew that the December box was going to be very special. I just received my
December Starbox
a few days ago, and as I expected, and I just giddy over the contents of this month's wonderful Starbox!
The December Starbox is so pretty- I love the reddish pink box!
The December Starbox contained- get ready for this- a
15 shade eyeshadow pallet
that retails for $99.00! I know this seems sort of unreal, for a $15.00 monthly cosmetics box to send out a box valued at $99.00, but it's true- that's what Starlooks decided to gift their customers with this month!
A closer look at the December Starbox, containing the 15 shade eyeshadow pallet.
The colors in this eyeshadow pallet are just stunning! There are so many warm and neutral tones that I'll be able to wear and enjoy during the wintery months, and as the weather warms up, there are lighter shades that I can mix and match. These colors will be a lot of fun to play around with for occasions like New Year's Eve, and while we're on our cruise this January!
Another example of the 15 shade eyeshadow pallet (a different color combination).
You know, when I think about how much I normally spend on eyeshadow, I am sometimes spending $15.00 on just one or two shades. To receive fifteen beautiful shades, is out of this world fantastic! I was introduced to Starlooks' eyeshadows in their November Starbox, and just fell in love with them. The colors are so beautiful, and the eyeshadow wears so much better, and longer than any of the other brands I have tried. It hardly smudges, there are no creases on my eyelids- just a simple sweep, and I've got a great look that will last me all day long!
Of course, you can purchase this
15 shade eyeshadow pallet
from Starlooks, any time for the retail price of $99.00. There are eight gorgeous color combinations to choose from! Not looking to spend $99.00? Great news- you can still get the December Starbox, even though it's already been shipped out, you can order one for $25.00!
Starlooks
products are quality cosmetics- trust me, you won't be left disappointed. Give Starlooks a try for one month to see how you like their products and their service, and if you love, love, love it- continue on with your subscription. If you decide it's just not for you, there is no obligation for you to continue your subscription.
Out of all the different monthly boxes I have reviewed, I can honestly say that Starlooks Starboxes are the best prodducts, and value! I'd love to receive a Starbox as a gift! I think that I will gift a Starbox to my mom, so she can see how she likes their products! It's a super inexpensive way to give her something she needs, while gifting her with quality cosmetics!
You can purchase a Starbox subscription for yourself, or you can gift a Starbox to someone you care about! Just head to
Starlooks
and start a subscription for just $15.00 a month!
Be sure to connect with Starlooks on
Facebook
and
Twitter
, so you never miss a 'last call' for orders, news, updates and more!
Special thanks to Starlooks for sending me yet another incredible Starbox to review and share about!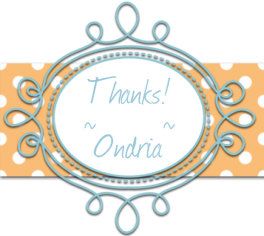 Disclosure: Other than the above mentioned products, which I received directly from this sponsor for review purposes, I was not compensated for facilitating this review. All opinions expressed are my own. Your experience may differ.