When it comes to wearing jeans, I am super picky. No two pairs of jeans are ever made the same way, nor do they fit the same way. My biggest problem with jeans is that I have a hard time finding a pair that fit in the thigh and the waist- as they are almost always too big in the waist. I'm a size 4, and have recently lost a little weight. I refuse to believe that I need to wear a size 2 (it just doesn't seem possible). When skinny jeans became popular, I was both excited to try them and apprehensive. Skinny jeans show every little flaw... but then again, so do regular jeans, if they don't fit right.
Every pair of
skinny jeans
or matchstick pants I own are now too big, and they're all literally falling off of me, which is super annoying. I keep telling my husband that all I want for Christmas are some pants that fit!
SkinnyJeans®
is here to save the day, and solve your blue jean woes (and mine!). There are lots of skinny jeans out there that can simply be unflattering- drawing attenton to places you don't want it, etc.
SkinnyJeans® has developed jeans that fit and flatter every shape by...
1- Getting the fabric right. These jeans are made from classic denim with a high nylon content- giving a beefy stretch. Basically- it holds you, and all you've got in place!
2- Features scooped thighs- Actually separates your legs, and pushes the butt up!
3- Inseams are drawn forward, making it appear that there is 'less real estate' on the front of the leg.
4- A restraining panel is created when the jeans are zipped, which pushes the entire tummy area in.
5- Fading and shading pattern gives a slimming illusion.
6- Barely bootcut cut gives the legs shape, and makes them appear longer, and thinner.
7- Size and placement of pockets make you look smaller- no junk in your trunk!
8- SkinnyJeans® have a medium rise with contoured stretch waistband - no muffin-top spillover, no plumber's cleavage, no previously nonexistent potbelly!
I was offered a pair of Skinny Jeans from their
TEAM COLORS
line, and couldn't wait to give them a try! After spending days and days pulling up my pants, I was ready to try a pair that would (hopefully) stay in place, and fit the right way. These jeans are available in every TEAM color imaginable, and ready for you to wear and cheer in!
TEAM COLORS Jeans in Black
My top choices were the black, dark gray or metallic gold. I received the black TEAM COLORS Jeans in a size 25/26. Of course, I was anxious to try them on. As I picked them up and unfolded them, I knew right away that they were going to be very comfortable. They fabric seemed soft, and stretchy- but not too stretchy. I slipped right into them, and really liked the way the felt.
Me, in my TEAM COLORS Jeans in Black
To me, these wear a bit more like regular jeans, than they do skinny jeans, on the bottom half. Though they are fitted on me through the thighs, they are very roomy through the calf area, and fit much more like a boot cut jean around the ankles. Could be that I need a smaller size, though I was pretty sure that the 25/26 waist would be right on. I like the way these fit, and I'm sure that if they were a little tighter, I'd like them even more. They absolutely separate the thighs (love that!), and lift the butt up! I'd tell you to order a size down, but that's really up to you! The pair I reviewed are a bit too long for me to wear with my favorite flats, but they're super cute tucked into my favorite boots!
I do love the way these jeans feel- so smooth and comfortable!
One thing is for sure- there's no bulging- anywhere. Nothing is spilling over or pooching out, and these are casual enough to wear to a sporting even, and nice enough to dress up with a glitzy top, and wear to a holiday party!
With twenty colors to choose from, you'll never get bored with your wardrobe, after adding a few of these must-have jeans! There's even a beautiful green color available- which just happens to be the hot color trend for 2013!
Stellar Jeans
Lite Weights
Luxury Cords
I'm definitely a fan of SkinnyJeans.com, and am giving
TEAM COLORS
a big cheer! I'd love to try some of the other jean styles, the cords, and add a few more pairs of TEAM COLORS to my collection, especially once spring 2013 rolls around!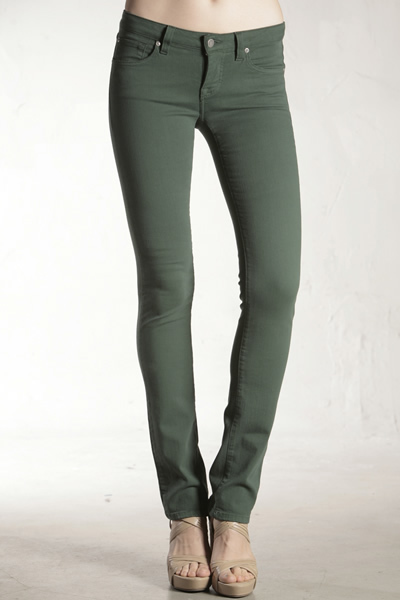 Dark Green TEAM COLORS
You can get your own TEAM COLORS at SkinnyJeans.com! Be sure to look at all of the colors- it'll be hard to choose just one pair! TEAM COLORS is also on
Facebook
, and
Twitter
, so get social with them the next time you're liking and tweeting!
One lucky MBP reader will win their very own pair of TEAM COLORS in Black, just like the ones I received! Just use the easy to use Rafflecopter entry form below to enter for your chance to win!
Special thanks to TEAM COLORS for allowing me to get my skinny on in a great-fitting pair of skinny jeans, and for offering our readers the chance to win a pair, too!
Good luck, stylin' mamas, and friends!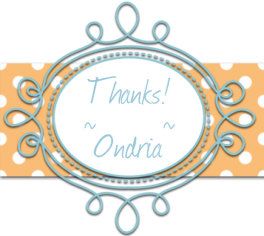 Disclosure: Other than the above mentioned products, which I received directly from this sponsor for review purposes, I was not compensated for facilitating this review. All opinions expressed are my own. Your experience may differ. Mommy's Block Party and its team members are not responsible for prize fulfillment or shipment- this is the understood responsibility of the giveaway sponsor.