A few years ago, I left the traditional office world, and decided to head out on my own, as an independent consultant for a popular company in direct sales. As I began my business, I thought of the type of business person I wanted to be, and what I could do to help form a long lasting relationship with my customers and hostesses. Along with personal service, friendly phone calls, and even afternoon coffee get togethers, I always felt like I wanted to offer my customers a little something that they could take home with them- to serve as a little reminder, that I would always be a phone call or click of the mouse away, if they needed my services. I couldn't spend my commission checks on merchandise, or I would have wound up with empty pockets, but I definitely wanted them to have something more than a business card, which would just end up lost in a sea of photos and sticky-notes on their refrigerators.
A few weeks went by, and a little light bulb went off in my head. Why not send them home with a little gift or promotional item? I knew I would be able to select an item I thought they'd enjoy having, or at least get some use out of, and I could personalize it, perhaps having it include my name, phone number or website. I searched and searched for the right company to order some promotional items from. I spent hours playing around with designs, just to wind up disappointed, or to be much too shocked at a bulk order price at checkout.
When I came across
Custom On It
, I knew that I wouldn't have to search any further for the products and service I had been longing for. Custom On It offers a wonderful selection of fully customizable products for events, organizations, and more. They have been in business for just over five years, and have worked with some pretty well known companies, like Trader Joe's and YMCA.
Yes- that's Sir Richard Branson, loving his Custom On It sweatband!
I love that I can go to Custom On It, and request exactly what I need for my business. I'd love to order some promotional items, even for MBP, so that when I go to a blogging conference, I can share some really great swag, as I network with other bloggers, and business owners. I also belong to a church that offers so many wonderful programs and ministries, and holds many different types of fundraisers through out the year. Our community is very active in the annual Relay for Life walk, and I would love to be able to sell some
custom sweatbands
as a fundraiser for RFL in 2013!
I'm a young mom, community volunteer, and business woman, so there are endless possibilities as to what I could do with a little help from the amazing promotional items available at Custom On It. I can already flash-forward and envision PTO fundraisers, youth group projects, conferences, workshops, in-home direct sales parties, and much more. Life just never seems to slow down, and as for this busy family, where both parents are self-employed, we're happy to have found a company that we can quickly and easily order our promotional materials from. I can't wait to see what 2013 will look like for us in the business world!
Have you ever considered ordering promotional materials for your business or organization?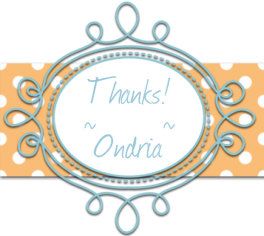 Disclosure: This is a sponsored post on behalf of Customonit, written by me. All thoughts and opinions shared are my own.