Hold onto your knickers, gals- there's a new monthly subscription service in town, and it'll knock your socks off! If you love pretty little lacy things like undies, but find yourself without the time or um- privacy to shop for these necessities in peace, you're going to love this little monthly package!
Ditsies
Getting
new underwear
, for some reason, is exhilarating. Having a new pair of panties in the top dresser drawer makes me think happy thoughts, and wearing them makes me feel pretty, and like I'm keeping my own little secret. I used to love shopping for new delicates, but now that I usually have a little toddler in tow, popping into a lingerie store just seems inappropriate. I know- that's my issue, and may not be an issue for everyone else. The idea of getting a discrete little package of pretty panties in my mailbox once a month, is oh, so appealing!
Ditsies
is a new monthly subscription service, which offers just that- your favorite style of panties, made in NYC, and handpicked, just for you- sent to your mailbox in a pretty package, for just $12.00 a month! Now, I am often sort of appalled by how much some shops and boutiques will charge for a single pair of panties, so to me, $12.00 for the underwear, and free shipping is a steal of a good deal!
To start a
subscription with Ditsies
, all you have to do is go to their website, and start your style profile. I selected 'French Cheeky' as my style, the S/M size, and 'mostly classics' for the colors. I was also able to select a charity that I'd like to support, so I chose The Breast Cancer Research Foundation, as my mother is a breast cancer survivor. Next, I added my payment information, my address, and that was it- my subscription was all set up, and all I had to do was wait a few days for my new panties!
My special little package from Ditsies...
My little Ditsies package arrived via USPS, and was in a little drawstring organza bag, with the Ditsies logo on the front. I loved the pair on underwear that was sent to me, and couldn't wait to wash and wear them! They fit beautifully, and I love everything about them, from the cut to the color. They were comfortable enough to wear all day long- through playing outside, and they were even comfy at bed time! Needless to say, my hubby and I both approved!
All in all, I'd love to continue my
Ditsies subscription
, because new undies are sort of a needful thing, and for just $12.00 a month, I have a beautiful new pair of panties that I get to pretty much select, based on my preferences, and they're delivered right to my door! Doesn't get much better than that, folks! Ditsies also has awesome customer service- they don't usually do exchanges, but they want their customers to be happy and will work to make customers happy or resolve any issues one might have. They even offer online chat customer service! Gotta love excellent customer service! Plus, Ditsies cares and gives back to organizations that make a difference. You can choose for a portion of the proceeds from your Ditsies subscription to go to TBCRF or Somaly Mam.
Ditsies makes a great gift! Any gal would love to receive Ditsies as a gift!
Think of college gals, new moms, etc! They'd even make a great stocking stuffer this year!
The best way to truly enjoy this great new subscription service is to try it out for yourself! Just head to the
Ditsies website
to give them a try for one month. You can cancel or pause your membership at any time you like! Be sure to connect with Ditsies on
Facebook
,
Twitter
and
Pinterest
to stay up to date with the latest and greatest from Ditsies!
One lucky MBP reader will win a 1 month Ditsies subscription! Just use the easy peasy Rafflecopter entry form below to enter for your chance to win!
Special thanks to the folks at Ditsies for allowing us to try their wonderful service and introduce it to our readers, as well as for this wonderful giveaway!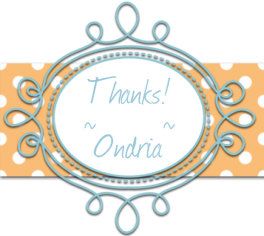 Disclosure: Other than the above mentioned products, which I received directly from this sponsor for review purposes, I was not compensated for facilitating this review. All opinions expressed are my own. Your experience may differ. Mommy's Block Party and its team members are not responsible for prize fulfillment or shipment- this is the understood responsibility of the giveaway sponsor.