On this New Year's Eve, I am looking forward to the new year, and a few simple upgrades to a few areas in our home. One of the fastest, easiest temporary upgrades can be made by applying a nice wall decal to different areas of your home. We've been fans of a few different decals we have tried in our bedroom, bathroom, and have seen some seriously beautiful displays in other people's homes, as well.
We were recently given the opportunity to work with
Decaleco
, a wonderful company started by a young couple who wanted to be able to decorate their rental home but weren't allowed to paint the walls. Creating their own vinyl wall decals became the evident solution to their home decorating woes, and Decaleco was born!
We were able to select a
Decaleco Removable Wall Decal
to review, and the timing couldn't have been better. We've been trying to make a few small upgrades in Balian's bedroom- trying to transition from baby themes to big boy cuteness. We started out with a Noah's Ark theme, and have sort of been moving more toward animals, and safari scenes. Decaleco's mascot, Keezy, the adorable monkey, seemed like a perfect choice for Balian's jungle room.
Our Decaleco Wall Decal arrived all rolled up, and came with instructions, a tester decal and a small application tool.
Our decal was protected by plastic packaging, and our tester decal
and tool were in this cute little organza bag.
As I rolled out the decal, I found detailed application instructions, pointing out all of the super easy-to-follow steps for applying our new decal to the wall in Balian's room.
Instructions, and tips...
Our two piece decal set...
Before I did anything, I made sure that the area of wall that I'd be applying the decal to, was clean, and dry. After that, I removed the backing paper, and placed the decal where I wanted it. I started with the green vine, and would later add the monkey. Once I was sure the vine was right where I wanted it, I pressed the decal (sticky side) aginst the wall, and then gently rubbed over the entire decal with the small tool, to help the transfer.
After placing the decal on the wall, I slowly removed the paper...
Very carefully, I started at the top left corner and gently rubbed and pulled the paper at the same time, making sure to smooth out any tricky spots or bubbles. The trasfer was very easy, and went right on the wall, smoothly.
After the transfer, we were left with a bold, green vine-
just waiting for an adorable little monkey to swing from it!
It was very easy to place Keezy the monkey in the right spot on the vine, and I followed the same easy steps to transfer Keezy from the paper to the wall.
When I was finished applying the
wall decal
, I stepped back to take a look at it, and loved it! Keezy looked so cute hanging from the green vine, and the entire decal was the perfect size to tie in with the valance that was already hanging on the wall. Now, Balian has a bright, cheery monkey friend hanging over his big boy toddler bed!
Keezy says hello!
I couldn't wait for Balian to meet Keezy! He climbed up onto his bed, and introduced himself, and spent the next hour playing in his bed, pointing out all of the animals on his bedding, and just gazing at the new decal on the wall above his bed.
As for me, I couldn't be happier with the way this little project turned out. From start to finish, it took less than twenty minutes for me to clean the wall and apply the
decal from Decaleco
. I love how this brightens up the room, and it makes it feel much more like our home, than a rental house.
Keezy says hello!
I love the selection of decals from Decaleco, and would love to use a few more of them around our home! They're so easy to apply! Take a look...
Decaleco has great
decals
for every area of your home or office! From decals for the bathroom to beautiful map decals, there's something for everyone!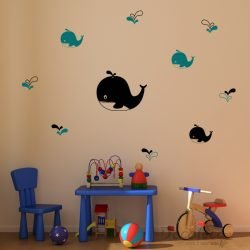 Whales for the bathroom...
Roses Branches...
Family Wall Quote...
USA Map for home or office...
Monograms and Baby Names...
If you're looking for a quick, easy, inexpensive way to
upgrade your living space
, think about adding a pretty or funky new decal to your walls, mirrors or cabinets from Decaleco! These are so easy to apply and remove, you can change them as often as you like! Which area(s) of your home could use an upgrade?
Want It? Buy It!
Head on over to the
Decaleco
website to browse their
entire selection of vinyl
wall decals for the entire family. They even have a fabulous Under $20 category! Great for bedrooms, nurseries, offices, and dorm rooms- never stare at blank walls again! Decaleco would love for you to connect with them on
Facebook
and
Twitter
, too!
Want It? Win It!
One lucky MBP reader will win a $25.00 Gift Certificate to Decaleco! Just use the easy Rafflecopter entry form below to enter for your chance to win! First two fields on the Rafflecopter are mandatory and the rest are optional- just remember, the more you do, the greater your chances of winning are!
Special thanks to the team at Decaleco for allowing us to try their wonderful wall decals, and for offering this super giveaway for our readers, as well!
Good luck!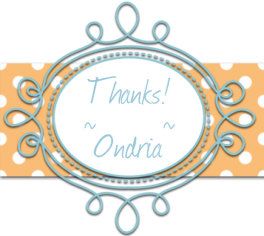 Disclosure: Other than the above mentioned products, which I received directly from this sponsor for review purposes, I was not compensated for facilitating this review. All opinions expressed are my own. Your experience may differ. Mommy's Block Party and its team members are not responsible for prize fulfillment or shipment- this is the understood responsibility of the giveaway sponsor.