It's hard for me to believe that Thanksgiving is a week away, but to tell you the truth, I have been gearing up for the holidays for weeks! It happens every year- as soon as the weather cools down, I am ready for holiday baking, hot chocolate, fuzzy socks, and hunkering down with my family, at home.
I was itching to get into the kitchen and start doing some holiday baking, and ad luck would have it, I'd just been given the opportunity to head to the grocery store with a $50.00 gift card to use for purchasing ingredients for making one of my favorite holiday desserts. Now, I think I've shared that I'm really not a very good baker, but knowing this doesn't keep me from trying to bake goodies this time of year. My mother-in-law has shared a few yummy recipes with me, that she believes I can follow. So, I grabbed one of her recipes, my gift card, and headed to Food Lion to grab my ingredients!
Balian, my 2-year-old, ready to go grocery shopping!
My trip to Food Lion was quick, and painless, as they had everything on my list, and each item was easy to find, as well as affordable. The gal who checked my groceries asked what I was going to be making with of of my baking ingredients. I tried to explain, and she sounded like she'd love to come over and help me bake!
When I got home, I set out all of my ingredients, and pre-heated my oven, rolled up my sleeves, threw my apron on, and got to work. I decided to make a pan of Spitzbahm Cookies, because they are absolutely delicious, and festive-looking.
Spitzbahm
5 Cups of Flour
1 1/2 Sticks of Softened Butter
1/8 Cup of Oil (Vegetable or Canola)
1 1/4 Cup of Sugar
1/2 tsp salt
1 1/2 tsp Baking Powder
2 Egg Yolks
1/2 Cup of Cream
Jar of Jam of Your Choice
Cream together the sugar, butter and egg yolks. Add oil and cream. In a separate bowl, mix together the flour, salt, and baking powder. Slowly, add the flour to the creamed butter and sugar mixture, a little at a time, until you have a thick dough.
Spread3/4 of the dough out, pressing it into the bottom of a lightly greased 9 x 13 baking dish. Spread your favorite flavor of jam over the top of the dough.
With the remaining dough, roll into thin lines, and cris-cross over the jam, making zig-zags, or any pattern you desire.
Bake in a 350 degree oven for 20 - 25 minutes.
Let the cookies cool, cute into bars or squares, and enjoy!
I can't wait until the day after Thanksgiving. To many, it's just Black Friday, and they'll all be out, fighting for the best deals, but not me. I'll be at home, with my family, pulling out the Christmas decorations and decking the halls of our home, as is our family tradition. And you'd better believe I'll be making a Thanksgiving leftover sandwich for lunch!
It's your turn to get in on the holiday baking fun, with Food Lion! Food Lion is launching a Holiday Bake Off recipe contest on their Facebook page. You can enter your favorite holiday recipe
here
!
You can enter the contest by sharing a recipe in any of the four categories: appetizer, entree, side dish, or dessert. 12 grand prize winners will receive a $500 Food Lion gift card!
The Food Lion Bake Off contest ends 11/28.
Which recipe will you enter?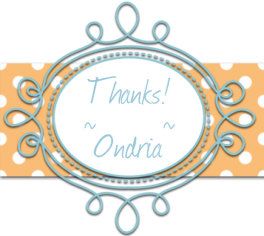 Disclosure: I wrote this review while participating in a blog tour for Mom Central Consulting on behalf of Food Lion. I received a promotional item to facilitate my shopping experience and review.