MBP Goes Back to School
Presented by Bonnie Dodge, Perfectly Posh Independent Consultant
It's hard to believe that I started college eleven years ago, and though my college days are far behind me, I still remember the fun, the hard work and successes. I wasn't too big into partying, but I did have a lot of late nights. My roommate loved to start in with the theological questions about Lutherans, just around the time I was ready to lay down my head at night. Our school wasn't too far from the mountains, so sometimes we'd decide to take a drive up to Boone, NC at nearly midnight, just to see the stars along the Parkway. I pulled too many all-nighters studying German, reading (I was an Engligh Lit. major), writing papers, etc- but hey- that's college life.
Today, my all-nighters are a little different, and staying up late, means not falling asleep before 11 PM. Mommy-hood changes women's lives, and it definitely didn't spare mine. My late nights are spent blogging, singing my toddler back to sleep, getting yet another cup of milk, and then I'm up early in the morning, doing MBP work. Some mornings, it's very difficult for me to get up. It would be so easy to sleep in all morning, simply because I stay at home, and can make my own schedule... but that's not me.
Friend to MBP, and awesome Spotlight Sponsor, Bonnie Dodge, with Perfectly Posh heard that we were doing a little Back to School feature this month, and wanted to send me some new Posh products to try out, that fir the Back to School theme. First off- congrats to Perfectly Posh, who now has a little sister- Pretty Please! Pretty Please has a wonderful line of products, just like all of the great products we've seen from Perfectly Posh. Pretty Please is not specifically for, but geared more toward the younger gals... like high school, college, just out of college...
Bonnie is so wonderful- she sent me the products for review, but also sent me plenty of product information. She's so thoughtful, and thorough!
The Chubby Lipper in Lusterberry: .35 oz, $7/each
I wanted to try the
Chubby Lipper
in Lusterberry first. I was getting ready to head out the door, and needed to put on a little lip gloss, so I grabbed the Chubby Lipper tube, and went for it. The Chubby Lipper is a bigger, bolder, sweeter gloss, with a little sparkle, and a lot of attitude. The Lusterberry is a pretty pink, perfect for every gals, and ready to turn a pout into a pretty smile! The Chubby Lipper contains lip pluming agents, so it tingles just a little bit when you put it on. I loved the way it applied- so easy, and mess-free. The color is flirty, and fun. The little bit of sparkle is a lot of fun, too, and definitely made me feel youthful. Within just a minute or two of applying the Chubby Lipper, my lips actually did look more plump. I have super thin lips, so I need all the help I can get. My husband even took notice that my lips looked a little 'different,' and 'nice,' even. The Lusterberry flavor is super yummy, and very kissable! I can't wait to try the other Chubby Lipper flavor- Chocolate!
Here ya go- I'm modeling the Chubby Lipper in Lusterberry...
How cute is the container?
Just look at this thick, luscious, creamy body paste!
You know you wish you could take a wiff!
I first tried it on a Sunday- and for some reason, I always want to stay in bed on Sunday mornings, instead of getting up and getting ready for church. So, I hopped into the shower, opened up my jar of
Partied Too Hard Peppermint Body Paste
by Pretty Please, and woke up a little more, almost immediately, from the scent, alone. Peppermint oil almost always does the trick, when I need a little pick-me-up! I slathered the Peppermint Body Paste on thick, and my body was awakened. My skin tingled, and warmed a little bit while still in the shower, and when I stepped out of the shower, it still felt tingly, and cool. I felt like I had just come from the spa, or something. The tingly feeling was awesome, and it lasted for a while. It helped me get into 'go mode' for the day.
The Partied Too Hard Peppermint Body Paste has tons of awesome ingredients in it, that do a lot of really cool stuff for your bod, like protecting the skin, slowing loss of water from the skin, restoring suppleness, calming agents, moisturizing, lubricating, preventing dry and cracked skin, provides stress relief, cleansing and emulsifying agents, aloe improves the appearance of skin, skin conditioning, and more. I could spend all day writing about the 25 fantastic ingredients in this stuff, but I won't. Just take my word that this is one awesome product!
Though I haven't tried the other Pretty Please products, I can already tell that among college girls, this is the product that every girl's roommate is going to swipe! So, if you have a college aged daughter, go ahead and get two of these- one for your daughter, and one for her roommate.
I'm really excited about this new product line from
Perfectly Posh
. It's wonderful that PP is reaching out to their younger customers, and offering young women amazing products, at affordable prices- and an incredible opportunity. I killed myself working a job at a local retail clothing store while in college, and my studies often suffered, because of my work schedule. Perfectly Please would be a wonderful thing for a couple of girls to get into together. College students can show off their favorite Pretty Please products just by wearing/using them, tell their friends about their favorites, have girls night get togethers in the dorm, etc. A Pretty Please business kit is just $99.00, and it comes with everything needed to start and run a successful business: Lots of
Pretty Please
product, including some doubles, LookBooks, blank business cards, Petite Passing Cards, a Pretty Please Protege Pin, The Pretty Pouch, and many more tools and supplies!
Earn Commission * Use Your Smart Phone * Join at 16!
Wow- what a great way to instill the business mindset in young women! In a day and age where a college degree (unfortunately) guarantees you nothing, it's great to have a back up plan, or to just have a fun and enjoyable business to help work your way through school, on your own schedule!
I'm tickled pink by Pretty Please, and can't thank Bonnie enough for sharing these products with me, plus, all of this wonderful information!
Got a gal in college? Bonnie makes up wonderful care packages from
Perfectly Posh
and
Pretty Please
products, to send off to college students. If you're looking for a birthday gift, break-up survival kit, congrats gift, a treat before or after exams, etc- get in tough with Bonnie! She'll help you create the perfect care package, and take care of the rest!
Want It? Buy It!
Interested in purchasing some Perfectly Posh or Pretty Please products? Want to know more about the PP
business opportunity
? Bonnie is standing by to help you order online, though her
Perfectly Posh
website, or answer any questions you may have! Bonnie is also on Facebook, so be sure to swing by her
Posh by Bonnie
page and give it a like, as well as follow
Bonnie on Twitter
!
One lucky reader will win their very own Partied Too Hard Peppermint Body Paste and Chubby Lipper! Just use the easy Rafflecopter entry form below to enter for your chance to win!
Special thanks to Bonnie Dodge for allowing me to try these wonderful new Pretty Please products, and for offering this oh, so POSH giveaway for our readers!
Good Luck!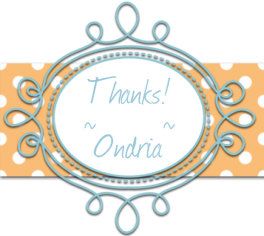 Disclosure: I was sent the above featured items free of charge, for review purposes, directly from this sponsor. All opinions are 100% mine. Your experience may differ. MBP is not responsible for sponsor prize shipment.