The classic characters Raggedy Ann and Raggedy Andy are back! Hasbro and Aurora World have teamed up to offer children of all ages the opportunity to experience classic play, with old friends!
In 2012, Aurora released a variety of classic dolls and Fancy Pals. These classic character plush dolls combine the right balance of vintage and modern elements.
Raggedy Ann & Raggedy Andy
were created by Johnny Gruelle in 1918 for his daughter, Marcella. Aurora has captured the spirit of the heartwarming originals with ten sweetly nostalgic styles in four sizes - 8", 12", 16" & 25". I was a fan of Raggedy Ann and Raggedy Andy when I was a little girl, so when we were offered to choose one of the dolls to review, I was excited for Balian. He loves plush toys, but didn't have any 'dolls,' so I couldn't wait to see how he would react to Andy.
Balian woke from his nap to find a package waiting for him...
Raggedy Andy Plush Doll
Balian immediately took to his new friend. I introduced them to each other, and told B that the doll's name was 'Andy.' Balian wasted not time giving Andy a big hug, saying hello, and leading him to his big boy arm chair. They sat together and had an afternoon snack with a cup of milk, and later played together on the floor.
Features of the Raggedy Andy Large Plush Doll
The beloved ragdolls are backback! Beautifully made with fine facial features in soft brown tones and yarn hair. Has the traditional embroidered "I Love You" heart on his chest and features plastic button eyes.
I love the Raggedy Andy Plush Doll from
Aurora World
. It's a beautifully crafted doll, and if I were a collector of things like this, I would definitely want to have both the new
Raggedy Ann and Andy
dolls in my collection. I love that Andy's hair is really red yarn, which is soft to touch, and eye-catching. The details is his outfit are quite cute, and Balian likes his little bow tie.
'Let's go, Andy!'
Balian has been dragging his
Raggedy Andy doll
all over the place- to church, to grandma's house, outside to play in the wagon, on walks, etc. It's no surprise that they've become fast friends. I even heard a 'Sorry, Andy!' when B accidentally bumped him off the couch last week! It warms my heart to see Balian laughing with, playing with, and even caring for his sweet little Andy doll.
These classic toys will be a wonderful addition to any child's collection of plush characters, and are sure to be well loved by the whole family! These plush toys are appropriate for ages 18 mo +. Aurora World toys make wonderful gifts, and it's not too early to be thinking ahead to Christmas! Four highly anticipated holiday styles join the line of
Raggedy Ann and Andy dolls
later this year. The Raggedy Ann "Chilly Chic" and "Santa's Helper" and Raggedy Andy "Chilly Chic" and "Santa" are 16 inches and SRP is $27.00.
Want It? Buy It!
You can learn more about
Aurora World
, and shop their awesome selection of plush toys by visiting their
website
. Aurora World is also on
Facebook
, and
YouTube
, so be sure to connect with them through those channels so you never miss out on news of a new line of toys!
Aurora World is offering FREE SHIPPING on orders of $50.00 or more through August 31st, 2012. Use promo code YooHoo12 when placing your order.
Want It? Win It!
One lucky reader will win their choice of 1 Raggedy Ann or Andy Doll from Aurora World. Just use the Rafflecopter entry form below to enter to win!
Good luck!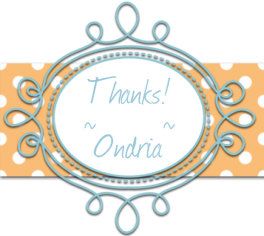 Disclosure: I received the above mentioned product free of charge, directly from the sponsor, for review purposes. All opinions expressed are my own. Your experience may differ. MBP is not responsible for sponsor prize shipment.